Pics: 50th State Fair 2015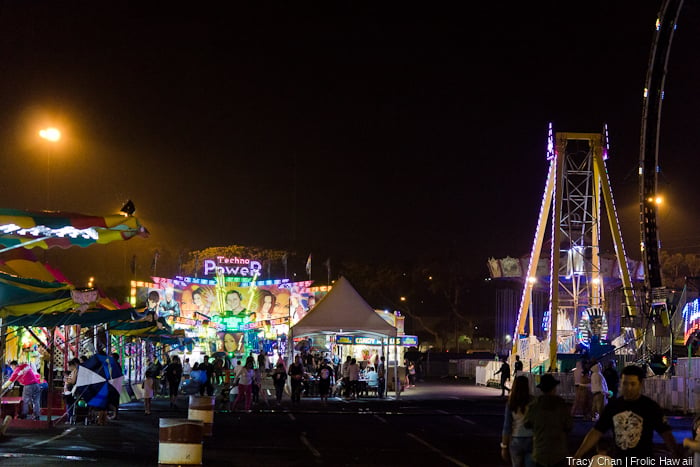 The 50th State Fair at Aloha Stadium kicked off Friday evening, with carnival rides, games, food, a petting zoo and a circus. Here are a few scenes from opening night, when a small but excited crowd braved drizzly weather to partake in the entertainment:
The fair runs until July 5.
Admission: Children & Adults $5; Children under 40" tall FREE except on $1 days or $1 nights
Operating Hours: Fridays: 6 p.m.; Saturdays: 4 p.m.; Sundays: 12 p.m. (except May 31); May 25: 12 p.m.; May 31: 4 p.m.; June 4: 6 p.m.