Pastry chef Rachel Murai leaves Nobu to team up on a new restaurant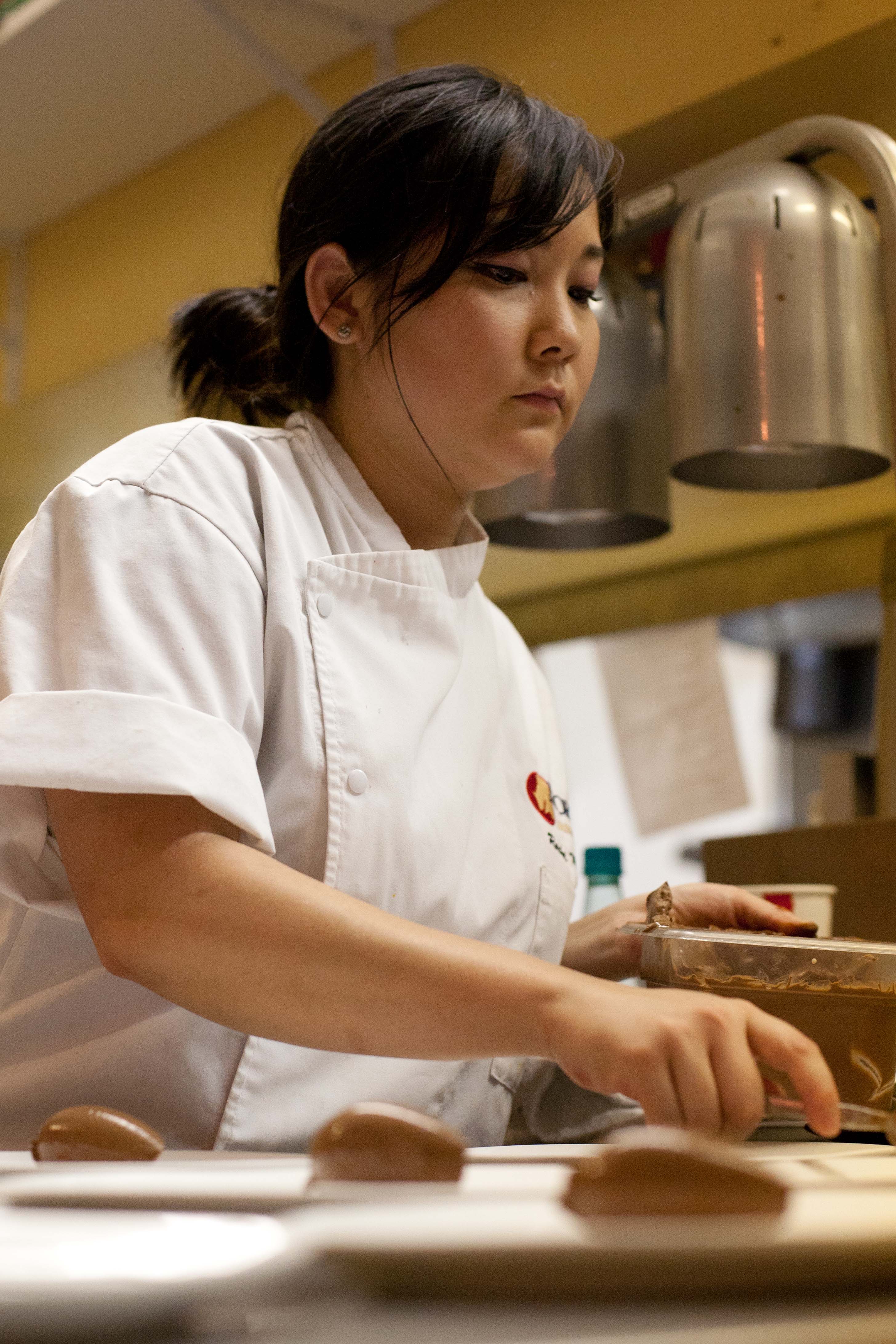 Rachel Murai, Nobu's pastry chef of five years, left Nobu last week to help open a new Honolulu restaurant (the details are currently under wraps). She's currently in San Francisco for research and a stage at two-Michelin-starred Coi. I can't wait for her upcoming restaurant—she's produced some of my favorite desserts in the past few years by using modern techniques and flavor combinations to rescue dessert from the molten chocolate cake/cheesecake/creme brûlée rut. Some of her desserts: a creme de mascarpone with lilikoi and almond crumble; goat cheese muffins and black pepper ice cream; a matcha custard with yuzu caramel.
Check back on Biting Commentary for details on the new restaurant as they become available.
In the meantime, Nobu's corporate pastry chef Jason Licker is in town for the transition to a new pastry chef. The new desserts on the menu:
– soy caramel pineapple tobanyaki with young coconut water sorbet
– white chocolate sake cream with yuzu summer fruit and Nobu miso salt toffee
– mango and papaya with almond granola kinako ice cream
Nobu Waikiki, Waikiki Parc Hotel, 2233 Helumoa Road, 237-6999, noburestaurants.com