Party pics: The Hawai'i Waterman Hall of Fame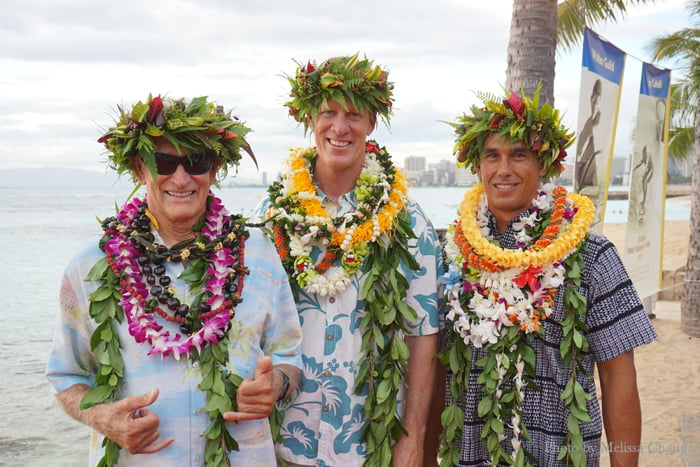 Four legends in Hawai'i's water sports were honored last night by the Outrigger Duke Kahanamoku Foundation for their accomplishments, as well as contributions to the sport and community: surfer Duane DeSoto, paddler Walter Guild, surfer Joey Cabell, and swimmer (the late) Soichi Sakamoto.
The Waterman Hall of Fame was established in 2010 and pays tribute to outstanding watermen and water women who have made an impact on the sport and the community. The event is held on Duke Kahanamoku's birthday, August 24; however, due to hurricane and tropical storm activity this year, it was postponed to September 23. About 500 people still turned out to congratulate the winners, pay tribute to past winners, and see old friends who are big names in the sport.
Here's a look at some of the people who attended: