Party pics: The Firefighters Foundation Signature Chefs Food Festival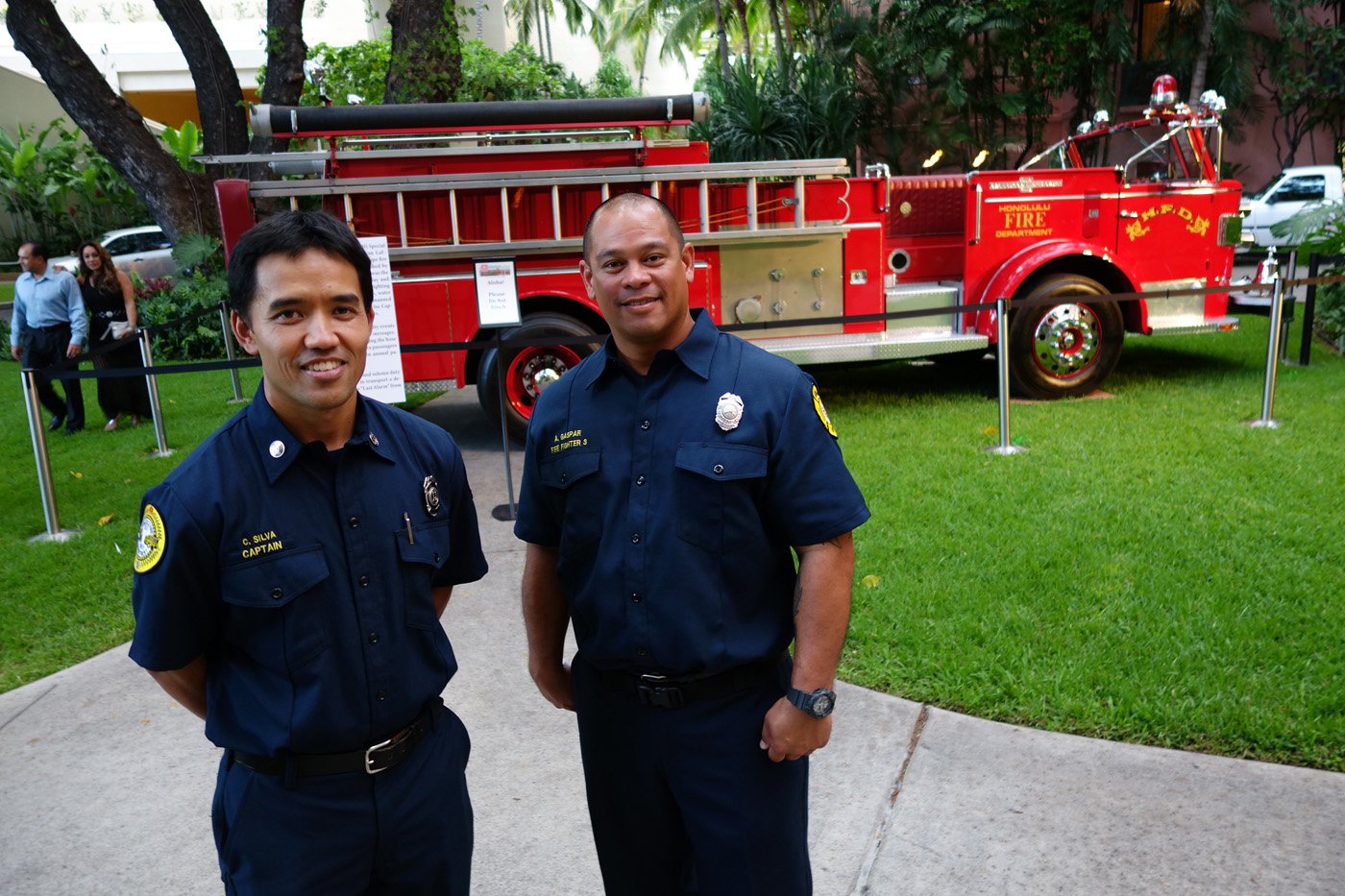 You've seen our past coverage of the Firefighters Foundation's big food event, which is usually held at the Kakaako Fire Station. This year, Starwood Hotels & Resorts Hawaii offered up its top chefs and the oceanfront Royal Hawaiian Hotel's Monarch Lawn for a more upscale affair.
Chefs from The Royal Hawaiian, Sheraton Waikiki, Moana Surfrider, and Sheraton Princess Kaiulani offered up signature dishes, or created new ones for the event. The Honolulu Fire Department (HFD) also had a booth serving their signature pastele stew and ahi poke nachos.
Proceeds from the event benefit the Honolulu Firefighters Foundation (HFF), which funds various programs that support the community and historic preservation related to HFD. During the program, the HFF presented a grant for $75,000 to the Burn Center at Straub Clinic & Hospital, the only multi-disciplinary burn treatment center in Hawaii and the Pacific Region.
In addition to the food and firefighters, the event had a silent auction, plus entertainment by Firehouse, Ciana Pelekai and Kalaeloa.