Party pics: Summit Fest kickoff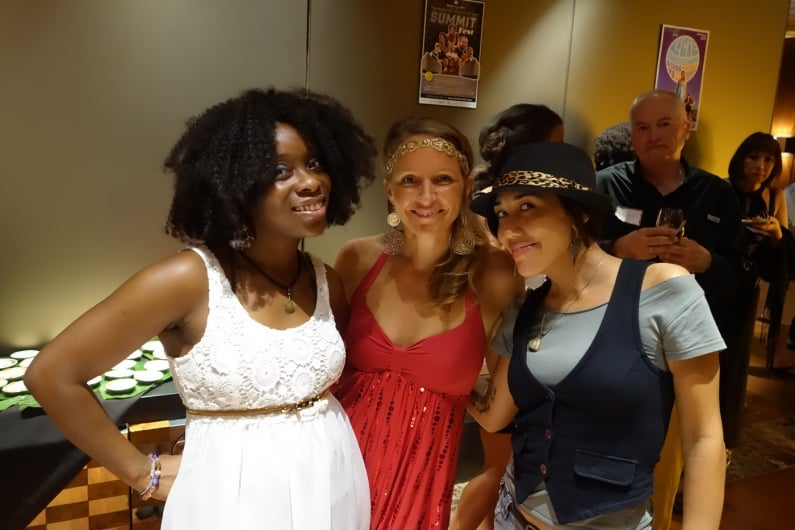 Hawaii's first Summit Fest — a weekend celebration of arts, culture and ideas — kicked off last night on the rooftop of the IBM Building on Ala Moana Boulevard. Attendees enjoyed a cocktail reception with a "post modern luau" created by Christina and Jennifer Hee; music by Lucie & The Perfect Wave; and previews of the weekend from Summit Magazine's Ikaika Hussey, KITV's Yunji de Nies, Project Runway contestant Kini Zamora and musician Iyeoka Okoawo.
Okoawo recited an original poem to introduce the Summit Fest activities. She and her band, the Quadraphonix, will be performing this weekend.
Tickets to the Summit Fest events are still available. Click here for the schedule and more information.
Summit Fest 2014
October 24-26
In Kakaako, with related events throughout Honolulu