Party pics: St. Patrick's Day Block Party 2016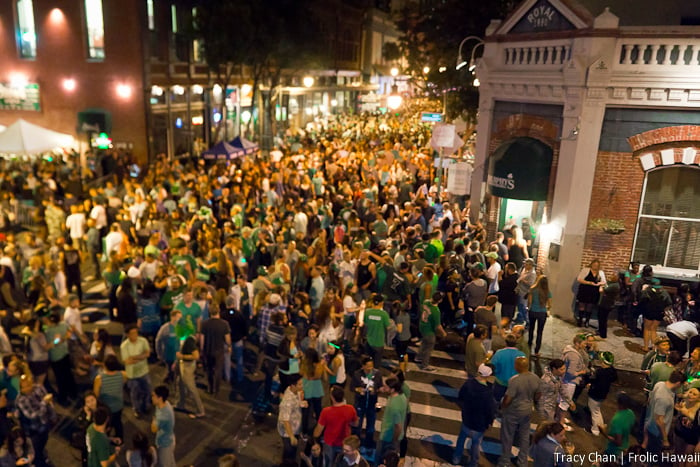 Thousands of locals and visitors decked out in green hit the streets of Chinatown around Murphy's and O'Toole's to celebrate St. Patrick's Day at the 29th Annual St. Patrick's Day block party, hosted by Murphy's in what has become known over the years as the grandest celebration of its kind in the Pacific. Murphy's got the festivities started early, opening at 11 a.m. and serving corned beef & cabbage for lunch and dinner, with $2 from each pound of corned beef for the whole month going to the
Hawaii Children's Cancer Foundation.
At about 8 p.m., the party got started in earnest, with live bands on the stage at the top of the street, and beer and Irish liquor flowing freely for the rest of the night.