Party pics: Quiksilver's Eddie Aikau 30th Annual Paina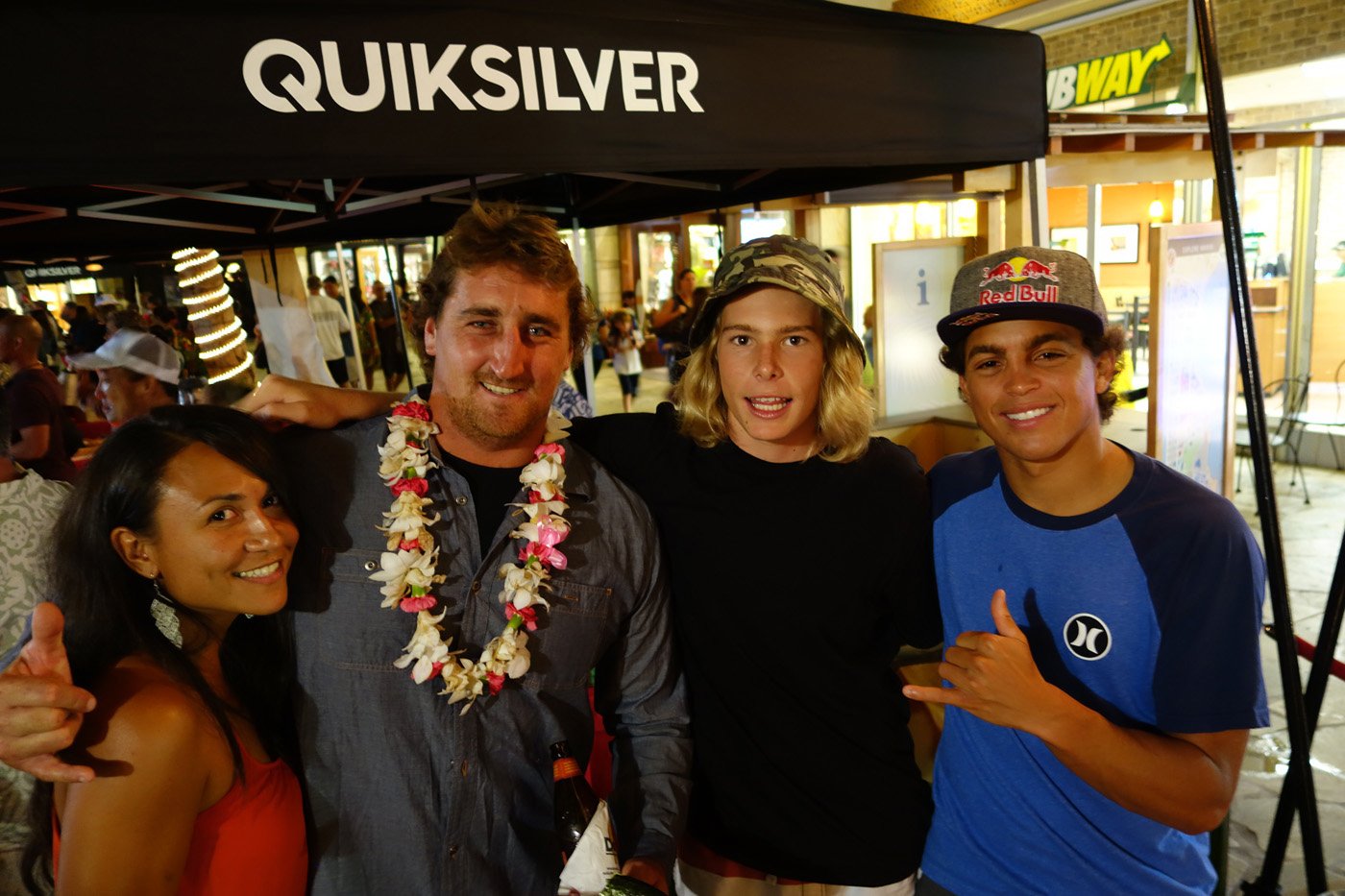 The 30th annual Quiksilver In Memory of Eddie Aikau invitational surf competition starts today on Oahu's north shore — or at least, the waiting for wave conditions to make the contest.
The Quiksilver In Memory of Eddie Aikau is a one-day big wave event — the most prestigious in the world — requiring waves at least 40 feet high (20-foot open ocean swell). The event was last held on December 8, 2009, when it was won by California's Greg Long, and has only been held a total of eight times in its 30-year history. The contest commemorates the life of revered waterman Eddie Aikau, who died in 1978 after the Polynesian vessel Hokulea capsized in stormy waters. Aikau set off paddling on a surfboard to get help for his crew members and was never seen again. If you've heard the saying, "Eddie would go," it's in reference to his heroic act.
Quiksilver held a big party on the front lawn at Waikiki Beach Walk last night to kick off the contest, now in its 30th year. Celebrity watermen, surfers, designers and more came to mingle, enjoy a lot of good food, and listen to music by renowned Hawaii entertainers.
Pray for surf.