Party pics: POW! WOW! Thinkspace Gallery Opening Exhibition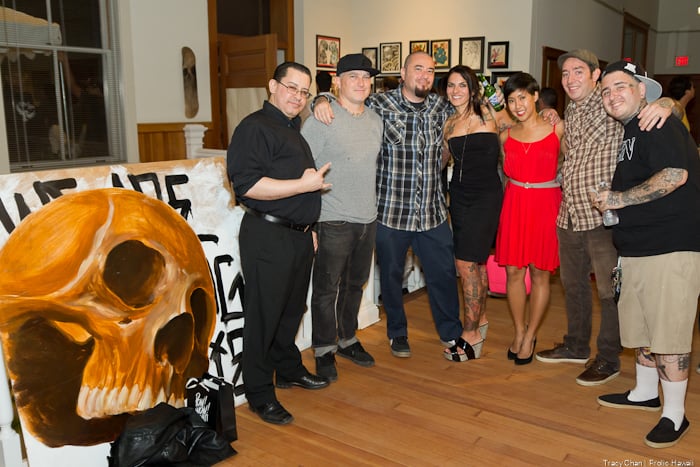 POW! WOW! officially kicked off Saturday night with an opening art reception at the Honolulu Museum of Art School. The exhibition, called "Exploring the New Contemporary Art Movement," was curated by Andrew Hosner from Thinkspace Gallery in Los Angeles and featured almost a hundred talented artists who did 12-by-12 inch works on a wide variety of topics. Upstairs, local and visiting tattoo artists displayed their work at an amazing "Blood and Ink" exhibition.
The POW! WOW! exhibition will be on view from February 7-18 during regular hours.