Party pics: POW! WOW! Thinkspace exhibition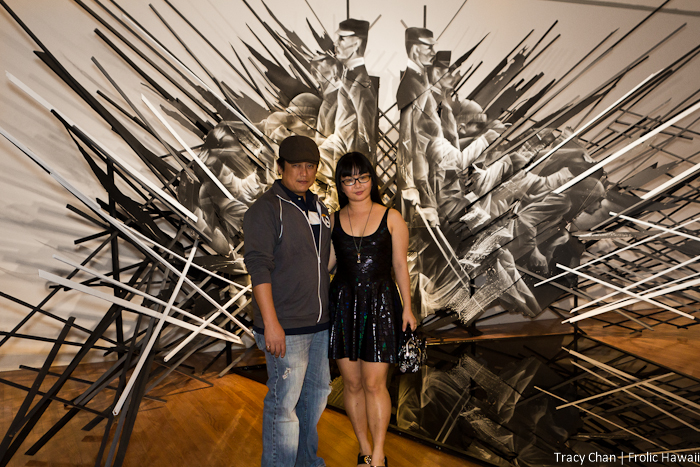 The third annual POW! WOW! gallery exhibition, curated by Culver City, CA's Thinkspace Gallery, showcases work by dozens of this year's amazing POW! WOW! artists at the Honolulu Museum of Art School. Themed "Exploring the New Contemporary Art Movement," the exhibit was joined Sunday evening by a collaborative of local and visiting tattoo artists for a New Tribal Fusion art exhibition upstairs focusing on American traditional, Asian and Pacific Island art and tattoos.
The show runs through Feb. 15 during the Honolulu Museum of Art's normal hours.