Party pics: Pow Wow Hawaii 2014 Opening Reception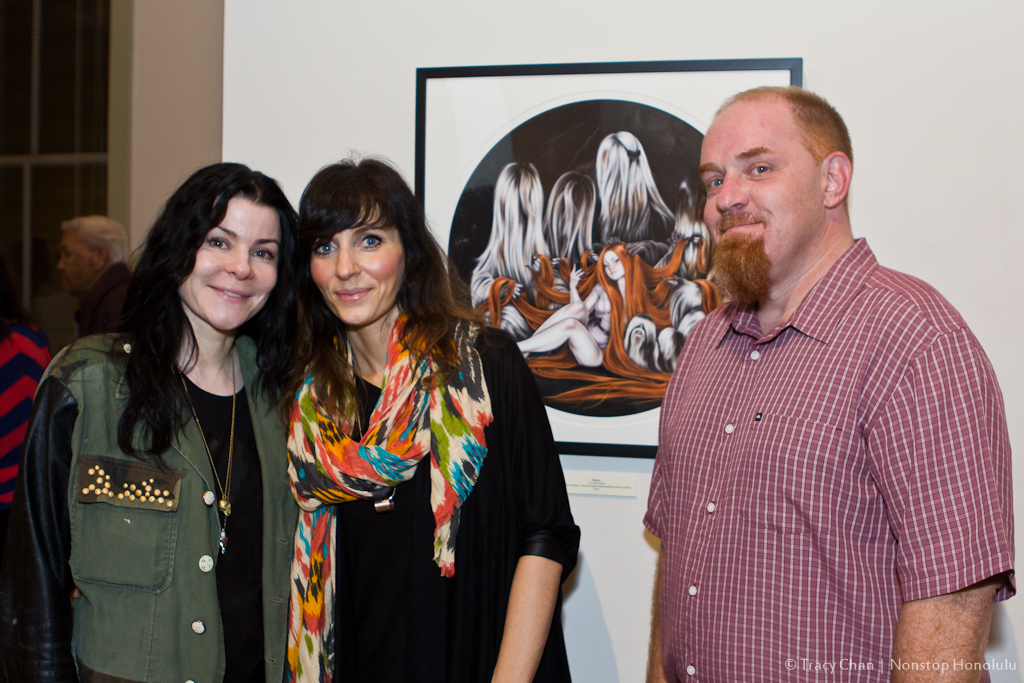 Pow Wow Hawaii is back for 2014 with a fantastic lineup of artists from all over the world, an exciting schedule of events, parties, workshops, seminars, and of course, mural painting all over Kakaako. The opening reception, curated by Andrew Hosner from Thinkspace Gallery, featured the work of dozens of Pow Wow artists, beautifully displayed at the Honolulu Museum of Art School at 1111 Victoria St. Spotted: Actress Rose McGowan, local celebs and local movers & shakers, rubbing shoulders with artists of all styles from around the globe!
If you missed the opening reception, don't worry, you can see the exhibition all week during the Museum of Art School's regular hours.
Stay tuned for more Pow Wow Hawaii 2014 coverage on Nonstop! The event runs all week, with live mural painting in Kakaako starting Monday, Feb. 10 and continuing through Saturday, Feb. 15.
For more information and an event map, visit powwowhawaii.com.
Photos by Tracy Chan and Trenton Kakazu