Party pics: NextDoor's 10th Anniversary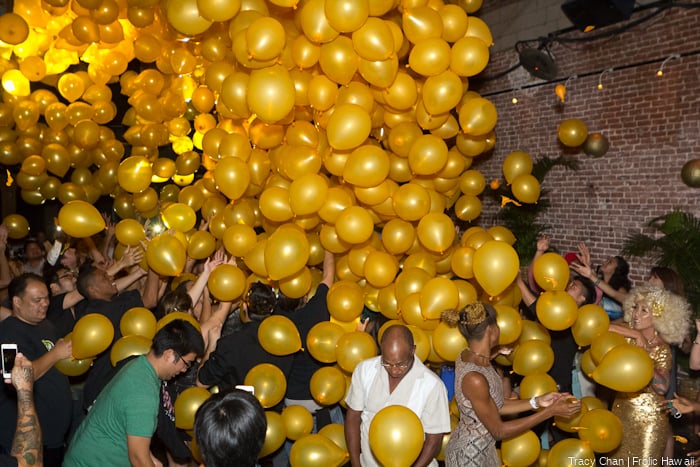 Chinatown cornerstone club NextDoor celebrated a decade of art, fashion, music, and debauchery with a Gold, Glitz & Glam-themed party on Wednesday night. The party also doubled as a belated birthday party for owner Daniel Gray.
One of the oldest surviving nightclubs in the state, and an important part of the gentrification of Hotel Street's former red light district, NextDoor has hosted musicians, DJs and other entertainment acts from around the globe, and regular nights from Kaleidoscope Indie Rock Showcase to Acid Wash Wednesdays to banging dance parties each weekend. The club has only changed owners once in 10 years.
The anniversary party brought a crowd of friends, industry workers and regulars, with DJs XL, JEM and Delve on the decks, visuals by Vizual Cortex, a balloon drop with prizes and a slideshow of classic photos and flyers from the club's long and lively history.
A portion of the proceeds will be donated to Daniel Gray and his good friend and industry celeb Christa Wittmier, in support of their ongoing battle with cancer.