Party pics: Mods Vs. Rockers First Friday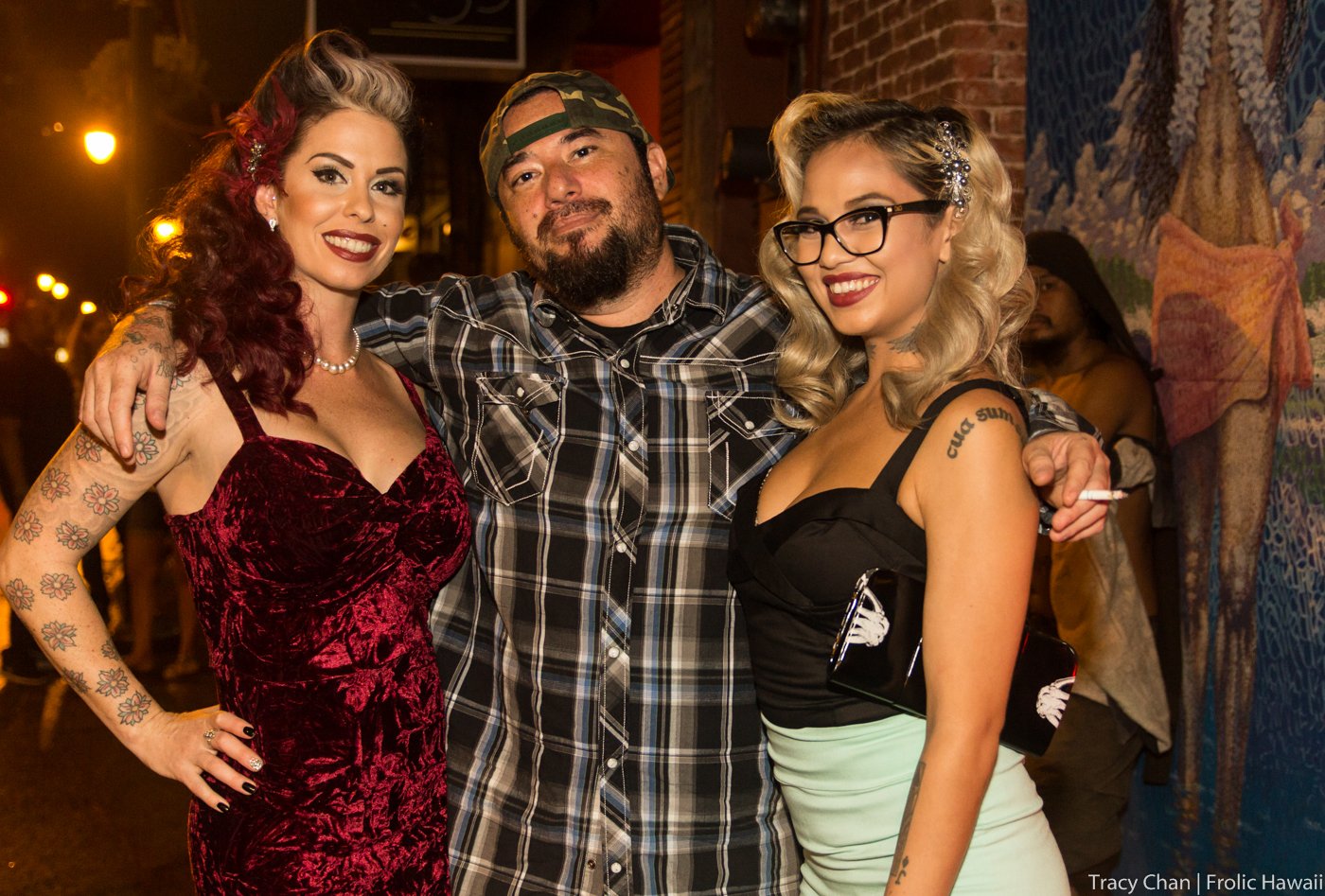 As a tribute to world-famous tattoo artist Sailor Jerry, Jet Setter Productions organized a special themed First Friday for November, with vintage scooters, motorcycles, beautiful vintage cars (even a Delorean!), rockabilly, pin-up and '60s mod fashion, tattoo specials at Chinatown shops Black Cat and Old Ironside, and the Miss Hawaii Pin-Up Contest at NextDoor. Most of the happenings were centered around Smith and Hotel Streets, where Sailor Jerry used to have his shop.
The Miss Hawaii Pin-Up Contest brought over a dozen beautiful ladies, done up in vintage pin-up style, to the stage for a $1000 cash prize pageant. Congratulations, Lady J, on becoming the new Miss Hawaii Pin-Up 2014!