Party pics: Mardi Gras Club Crawl 2016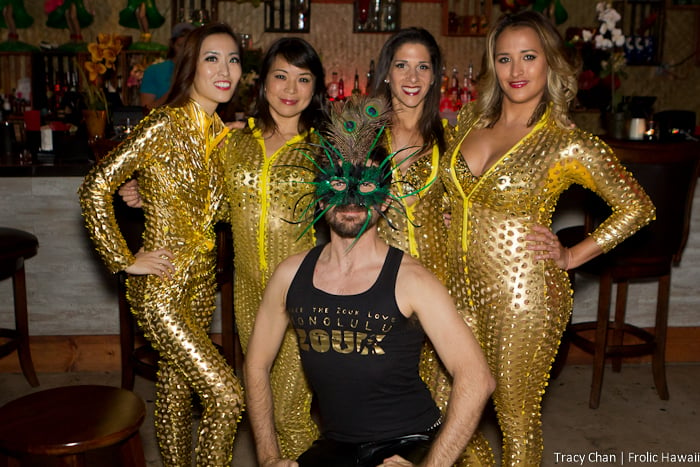 Seven bars and clubs in Chinatown participated in this year's Mardi Gras Club Crawl on Fat Tuesday: Square Barrels, Scarlet Honolulu, The ARTS at Marks Garage, Manifest, Downbeat Lounge, Bar 35 and Nextdoor. All served up traditional Mardi Gras food from Brazil, New Orleans and beyond, while revelers both masked and unmasked enjoyed live music and specialty cocktails.
The liveliest part of the night was probably Reggie Padilla & The Stella Bean Bass Band, roving performers who brought a boisterous spirit to every venue they visited. The group also led a colorful parade up and down the sidewalks of Chinatown.
For more information on the performers and special happenings, check out our Mardi Gras Club Crawl Preview Guide!