Party pics: Manifest's 6th Anniversary Party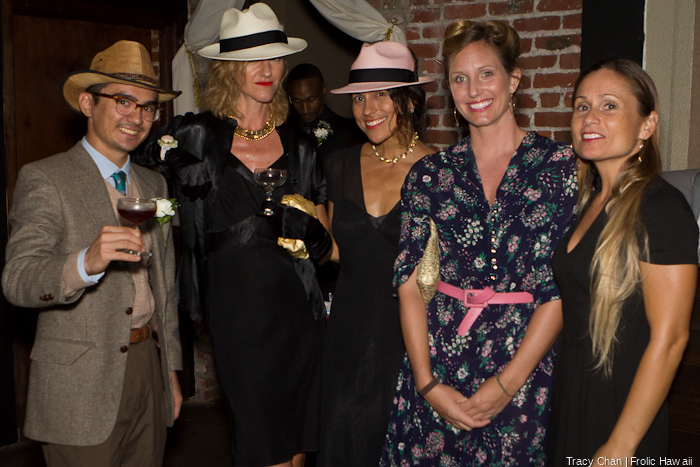 Happy birthday, Manifest! Hard to believe that it's been six years since the Chinatown club, headed up by young entrepreneur Brandon Reid, opened its doors on Hotel Street, promising a haven for the eclectic, artistic and intelligent. Over time, it's also evolved into a banging hip-hop club and espresso bar, with one of the best whiskey selections in town and a full range of stiff, top-quality cocktails made by award-winning bartenders. Manifest's success appears to be a result of being good at many things, and not just one.
Saturday's anniversary party was themed "Casablanca," and at least a few guests came dressed in '40s attire. The party started at 7 p.m. with live music by The Bentos, an acoustic performance by Matt Melendez, comedians Ray Lamay & Easten, and later on in the night, #Superhandsome DJs SSSolution, Jon C and Delve. Here's to six saucy years, and many more!