Party pics: Love of Libations, 115th Birthday Bash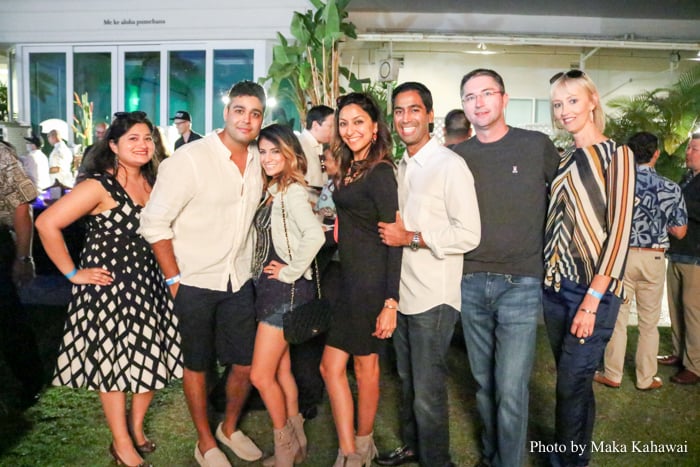 The Moana Surfrider Hotel threw a pau hana party on Friday night, celebrating their 115th anniversary as part of their new monthly event series called "LOL: Love of Libations." The evening featured food and beverage pairings from local restaurants, including the Beach Bar at the Moana Surfrider, RumFire from the Sheraton Waikiki, Scratch Kitchen & Bake Shop, The Pig and the Lady, Koko Head Cafe, MW Restaurant, MAC 24/7 and Square Barrels. Attendees were given golden coins to vote for their favorite Ocean Vodka cocktail and favorite bite of the night.
Part of the proceeds from the event benefited the Hawaii chapter of the Life Foundation and their fight against AIDS.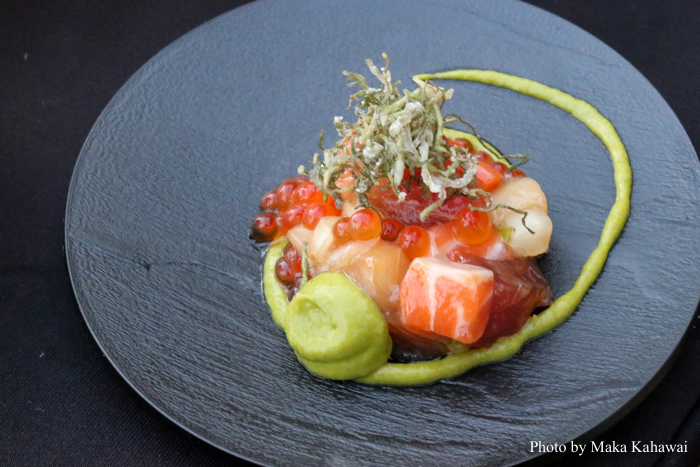 The Beach Bar's Beach Bar Poke with ahi, hamachi, ikura, salmon, crispy ogo and spiced guacamole.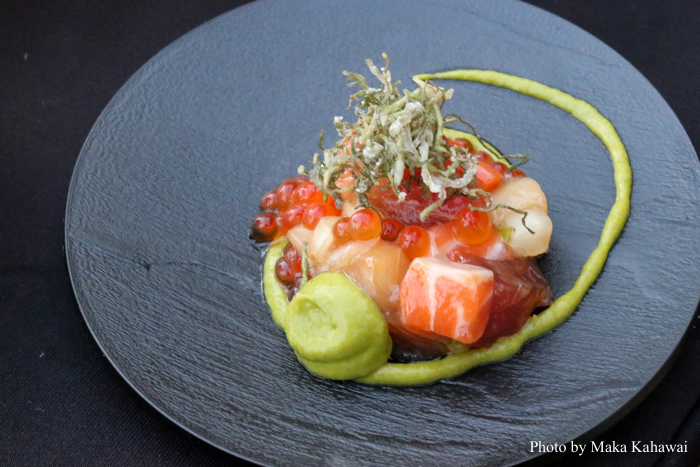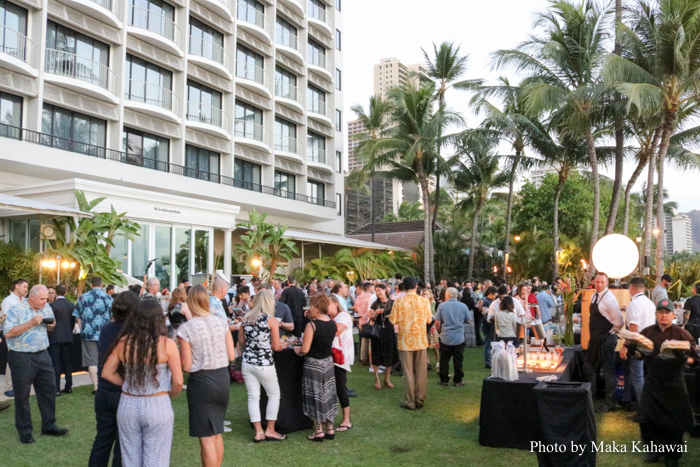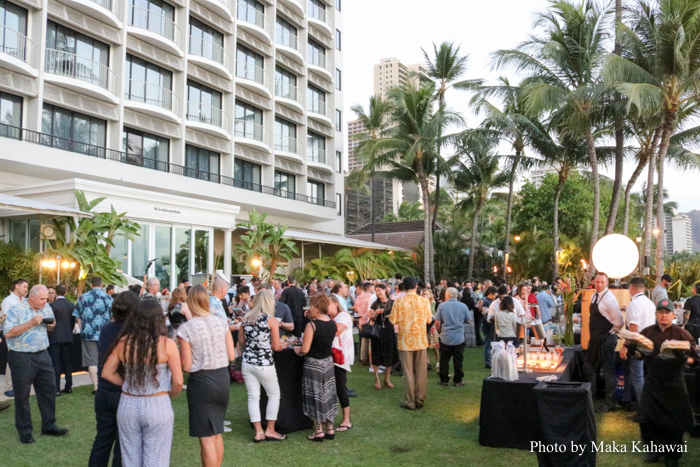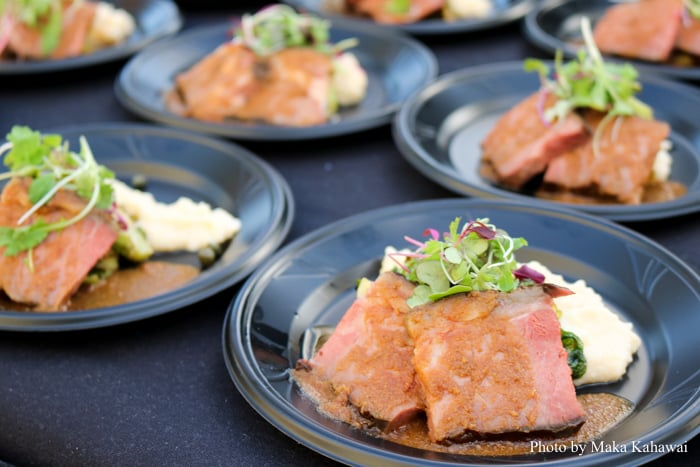 40 hour sous vide short rib from Scratch Kitchen & Bake Shop, along with aged cheddar grits, warm brussels and red eye gravy.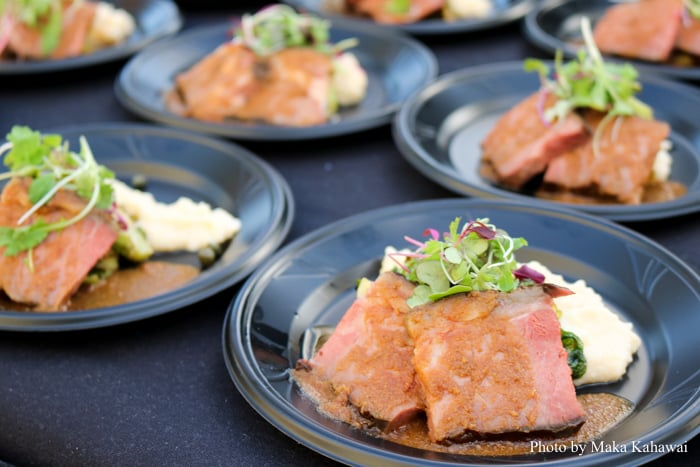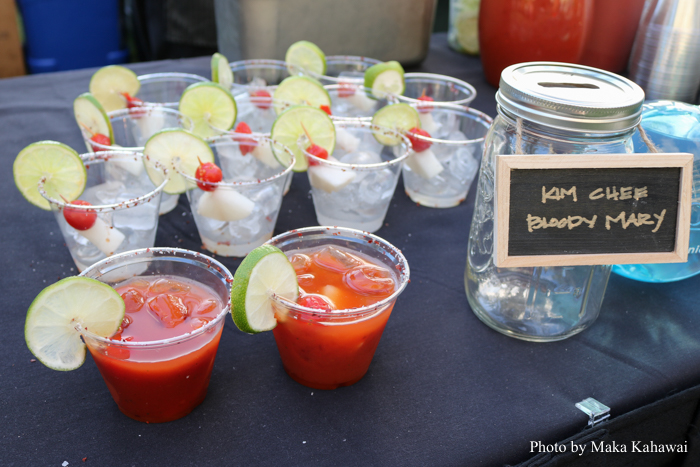 Scratch Kitchen & Bake Shop's Kim Chee Bloody Mary cocktail garnished with gochugaru salt and pickled daikon.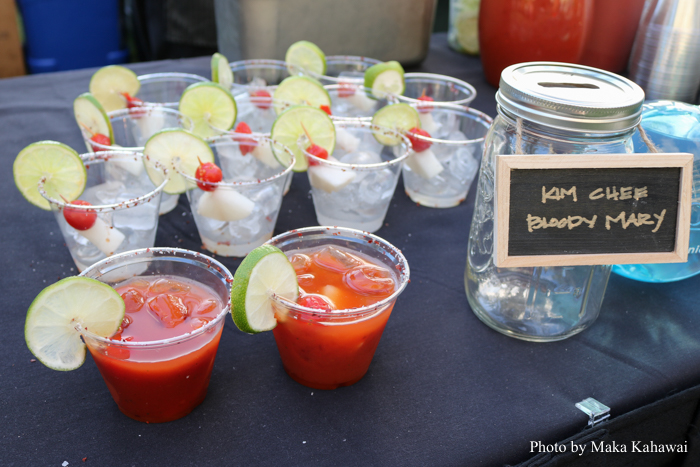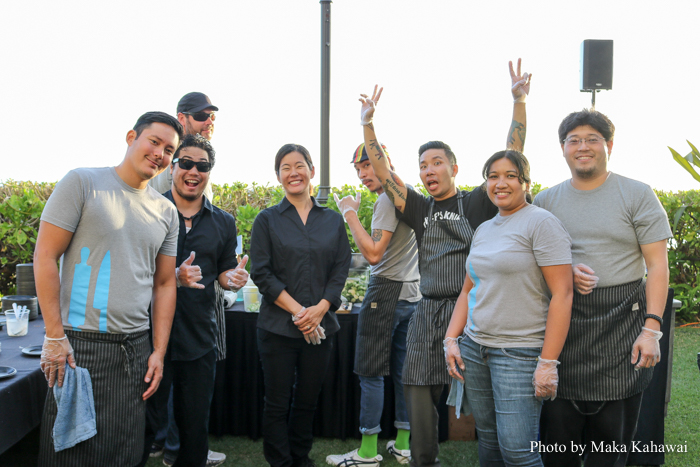 Scratch Kitchen & Bake Shop crew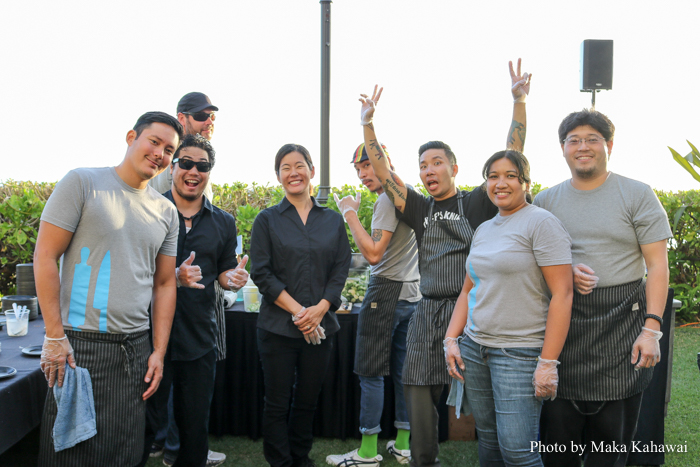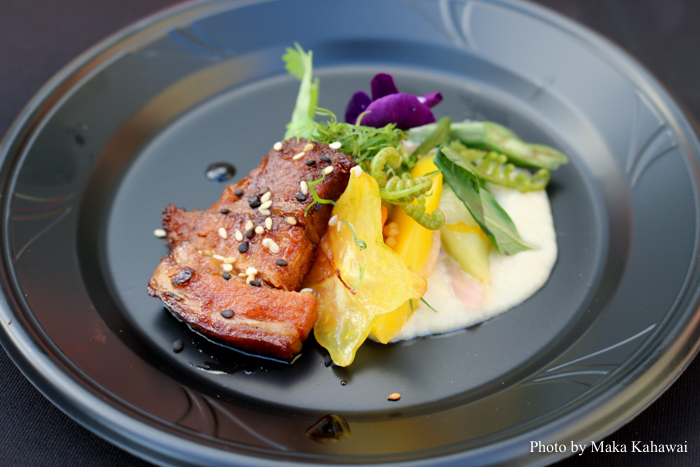 Koko Head Cafe's Lemongrass Pork dish for the night.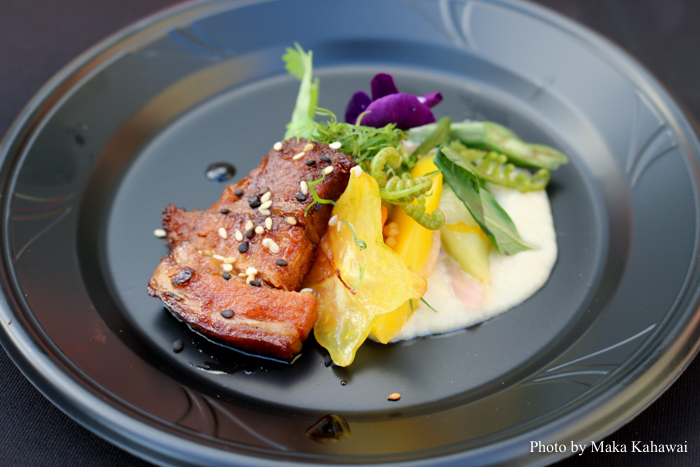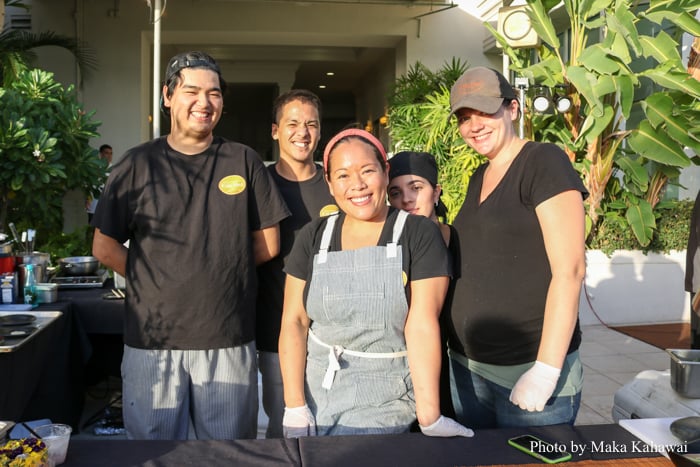 Chef Lee Anne Wong and the Koko Head Cafe crew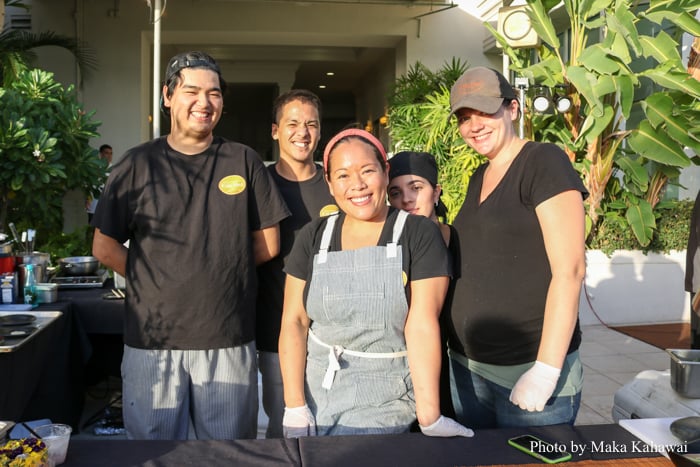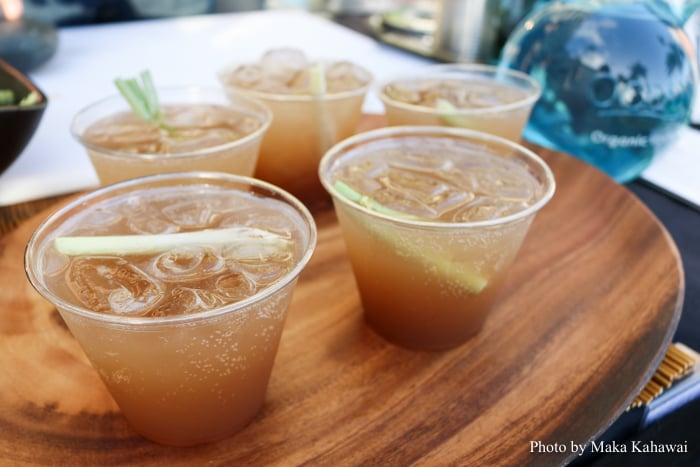 Koko Head Cafe's Moana 2.0 Ocean Vodka cocktail.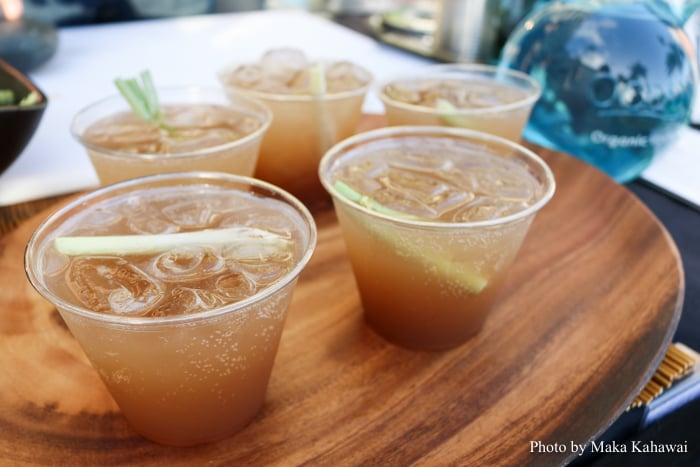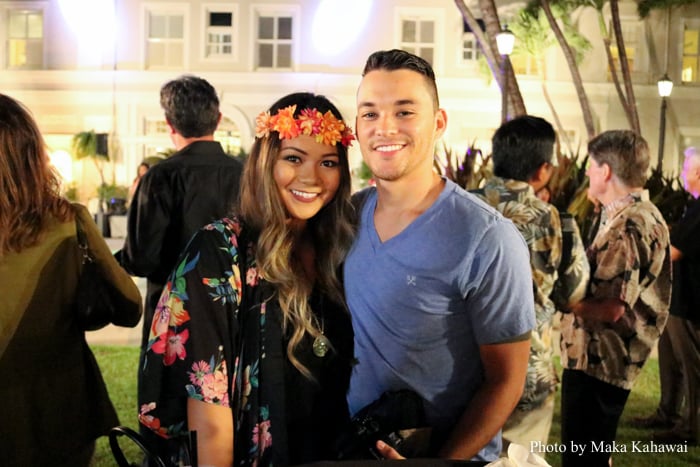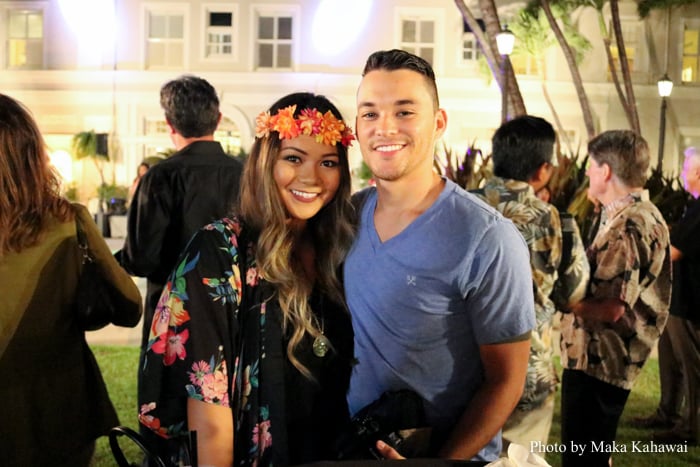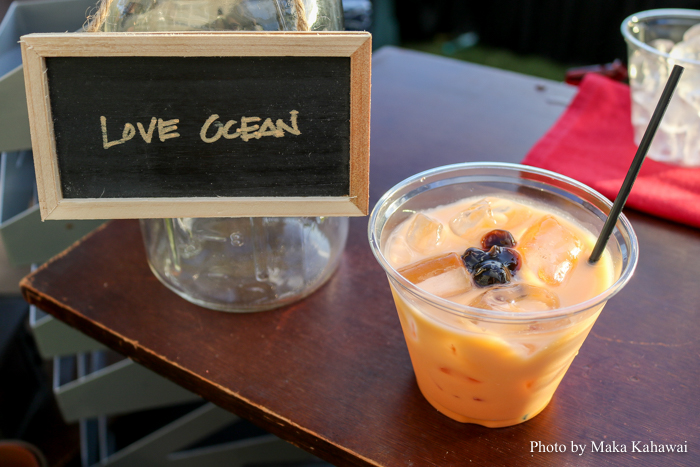 RumFire's Love Ocean cocktail modeled after a Thai tea with Ocean Vodka and tapioca pearls.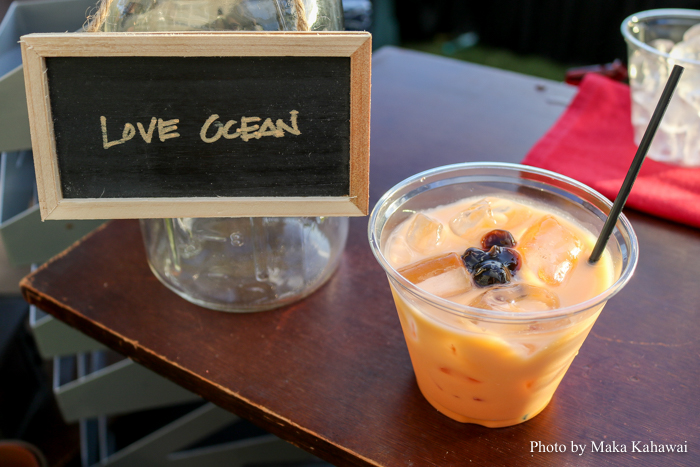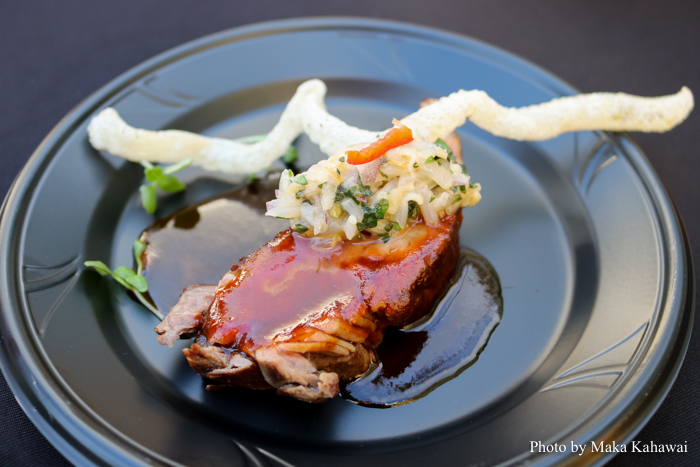 RumFire's bite for the night.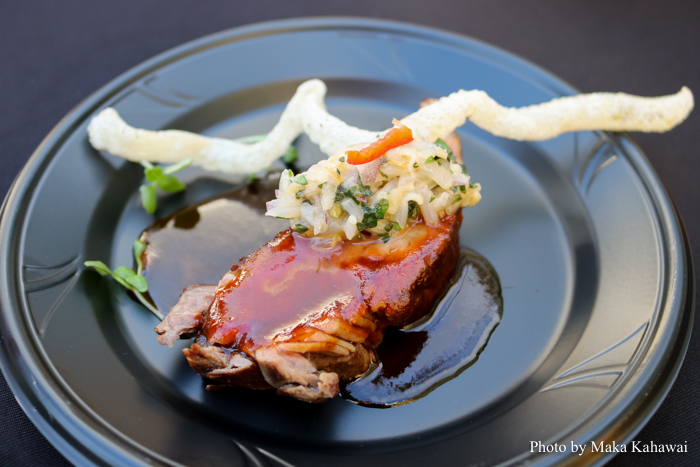 RumFire brought cooking crew and front of the house guys to talk to the crowd.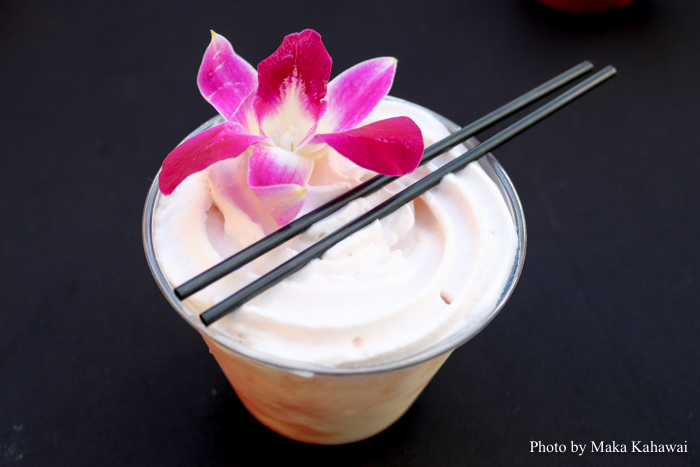 The Beach Bar's Ode to 1989 cocktail, which won as the most popular drink of the night. Modeled after a pina colada, it's made with Ocean Vodka, peach schnapps, coconut, pineapple and lilikoi bitters.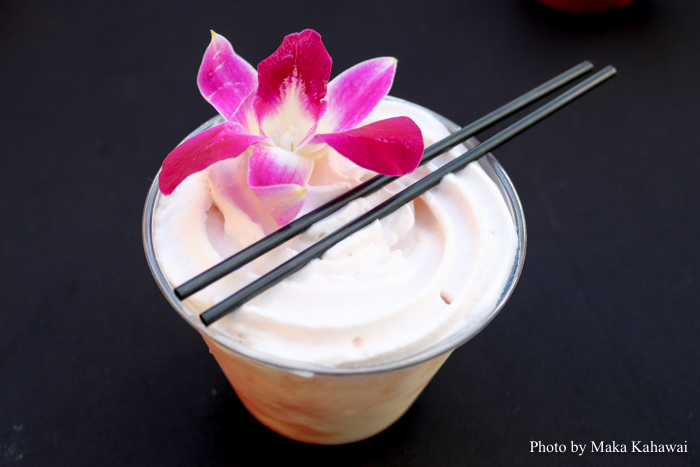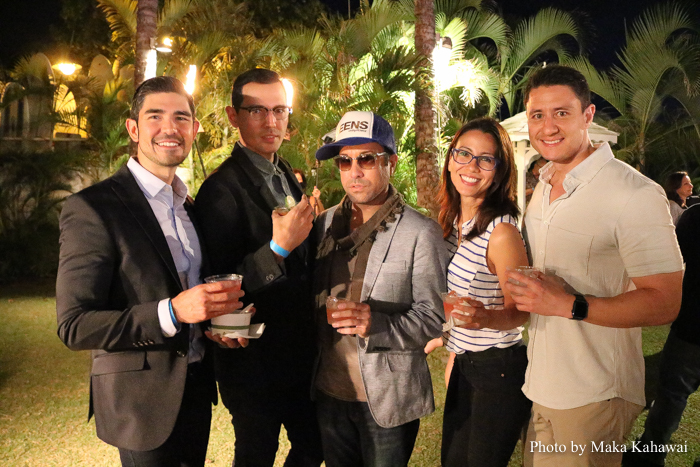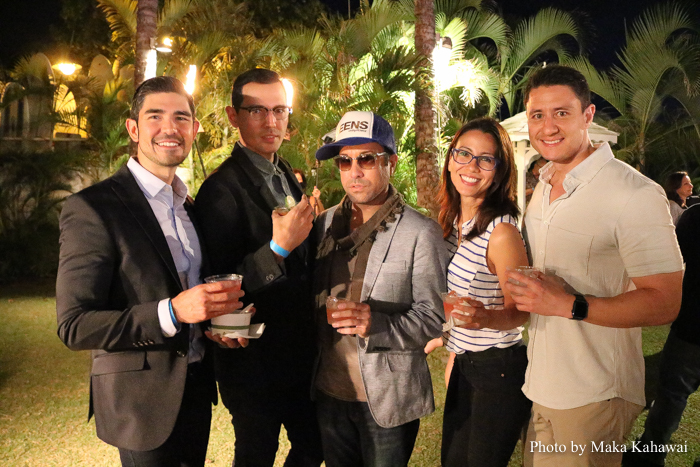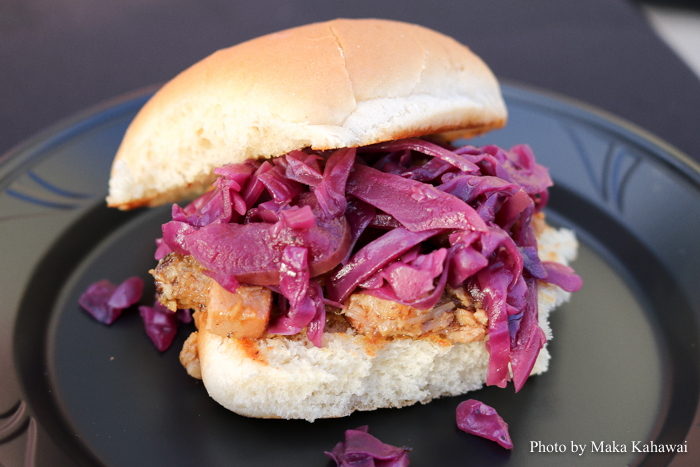 Square Barrels' Peach Pork slider made with smoked pork butt, white wine sauce and rotkohl.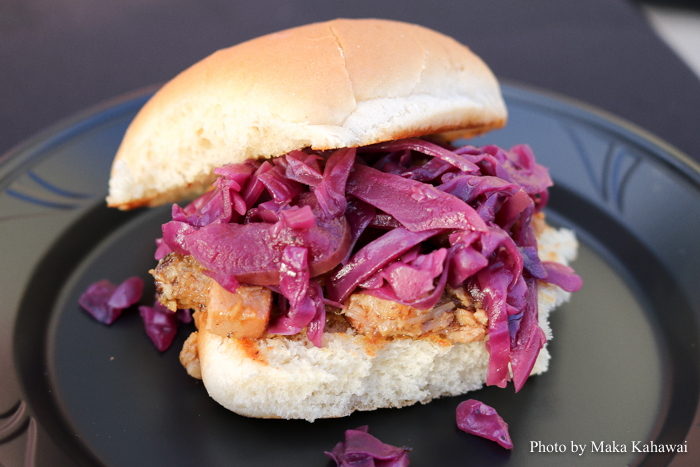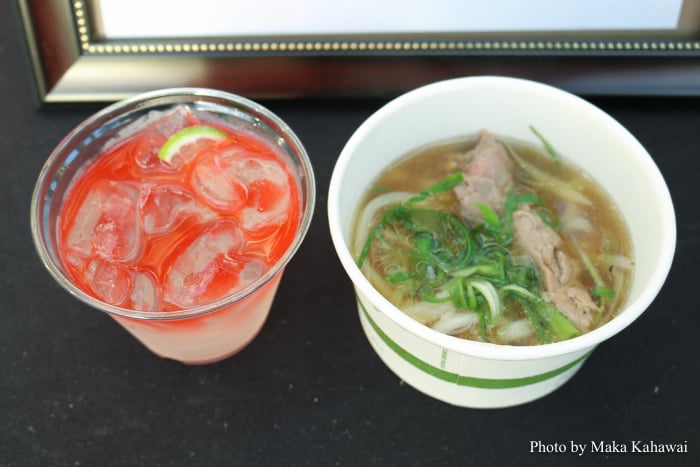 The Pig & the Lady's Red Ocean cocktail and Food-Pho Bac.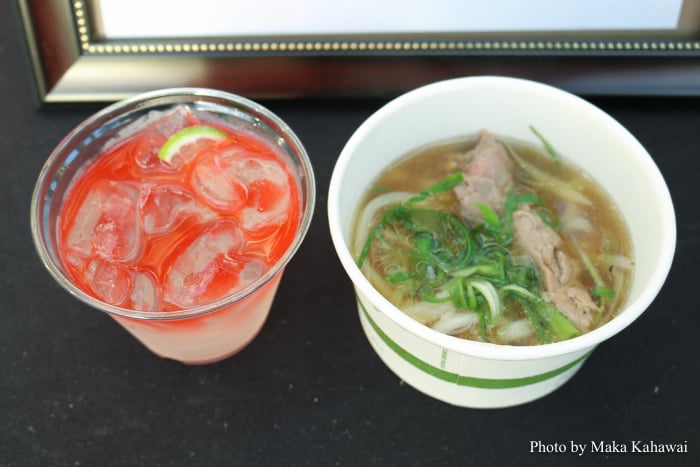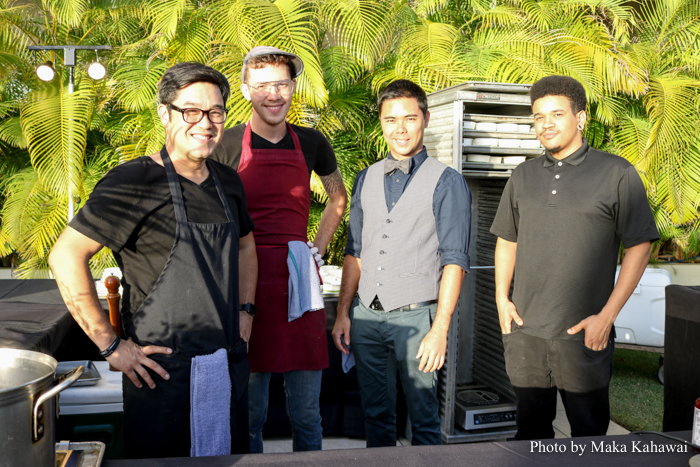 The Pig & the Lady's crew for the night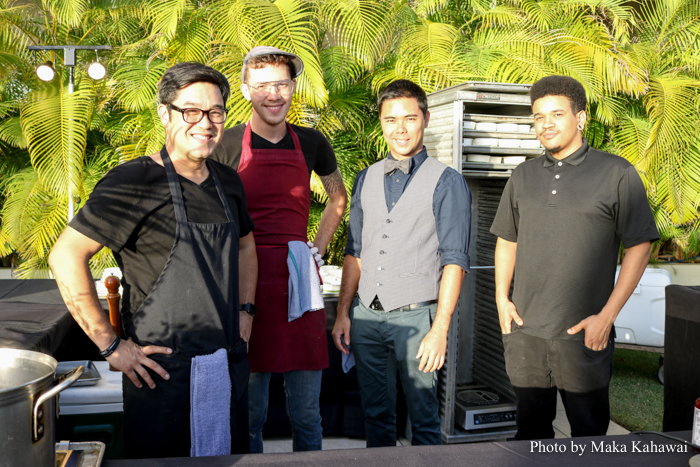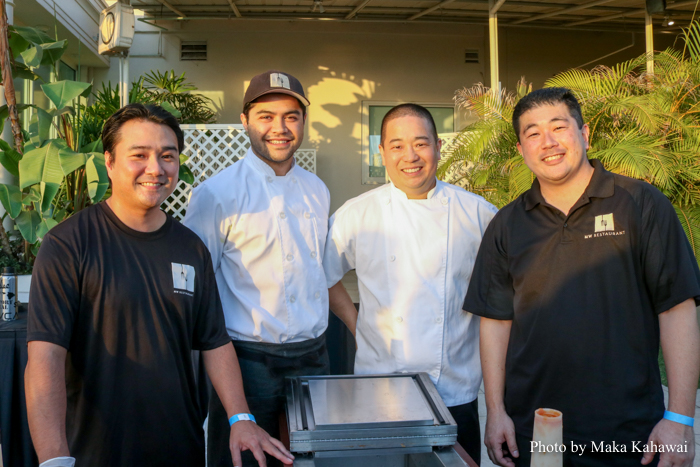 Chef Wade Ueoka and the MW Restaurant crew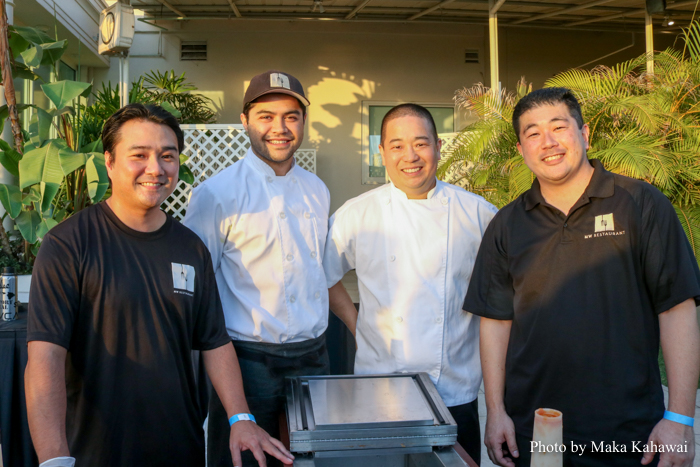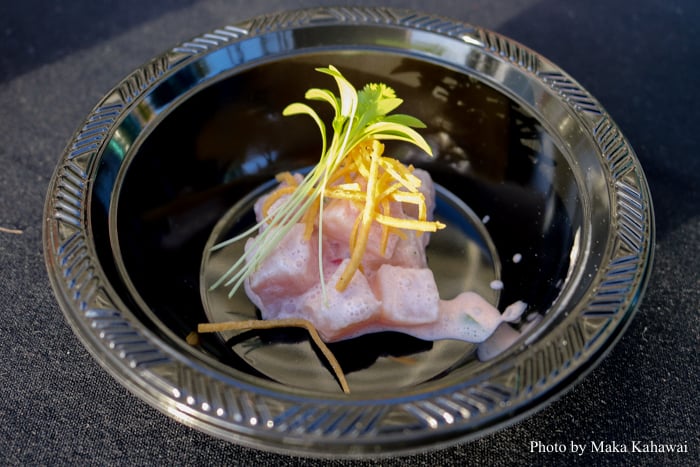 MW Restaurant's Coconut Ceviche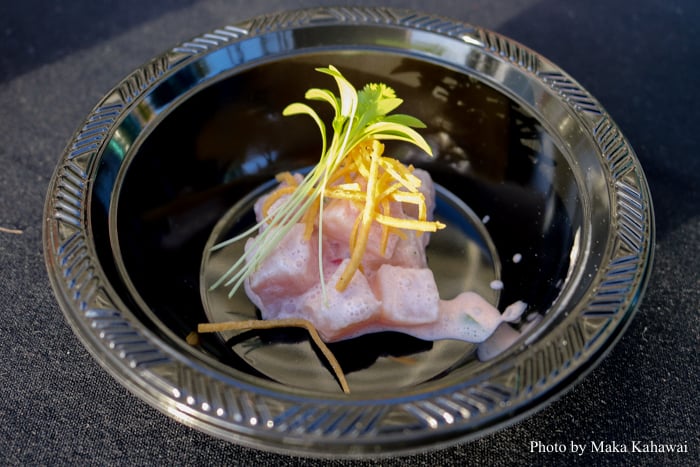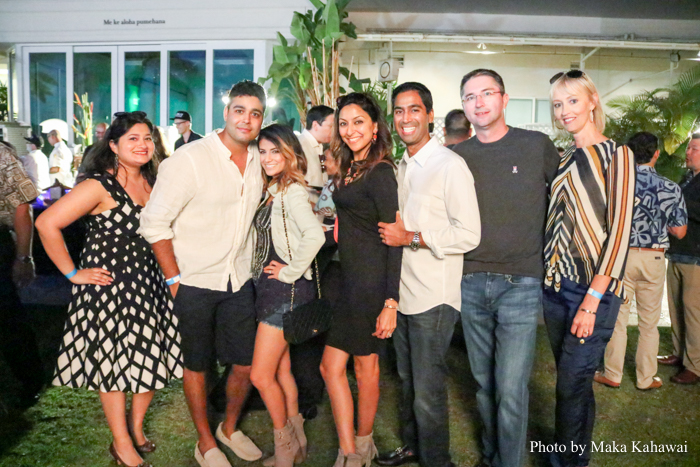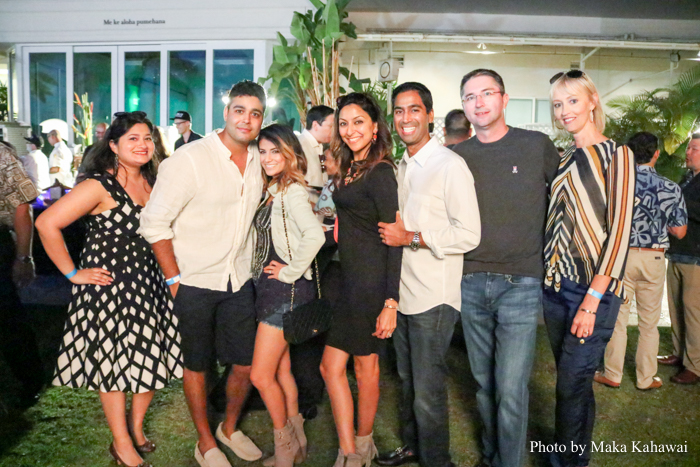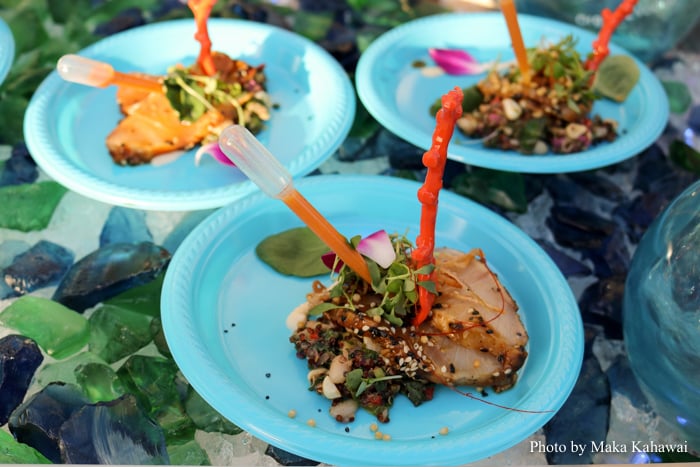 MAC 24/7 Waikiki's Ocean Vodka Hamachi made with Ocean vodka cured kiawe, hamachi, ginger lime vodka quinoa, fried shallots, micro shiso, vodka popcorn glaze and black Hawaiian sea salt.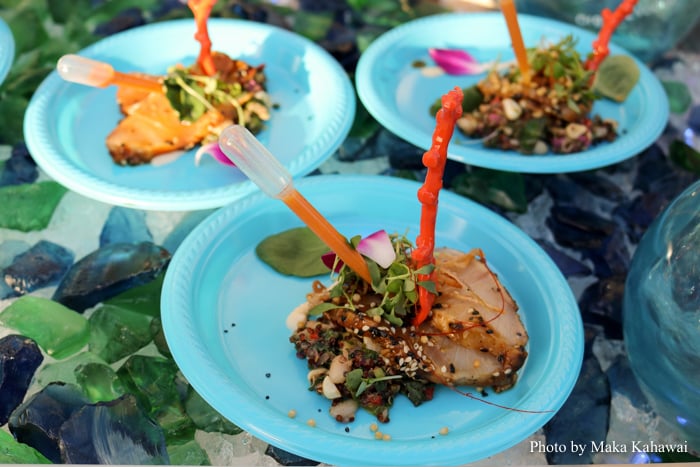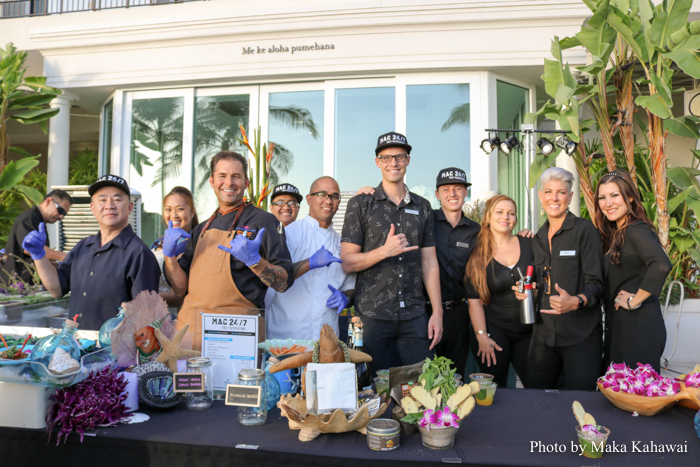 Chef James Aptakin and the MAC 24/7 Waikiki crew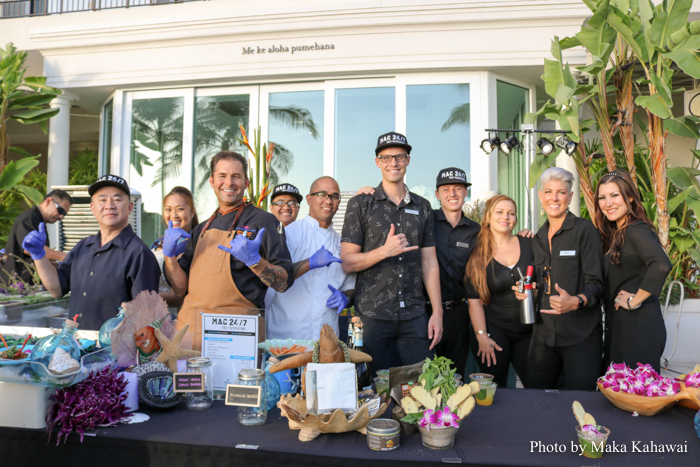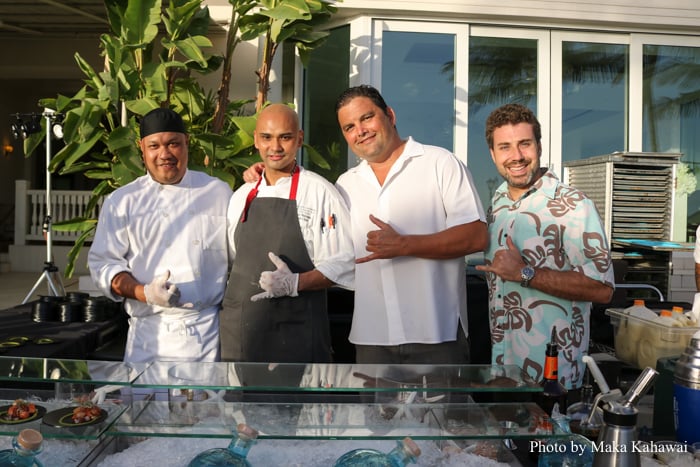 The Beach Bar crew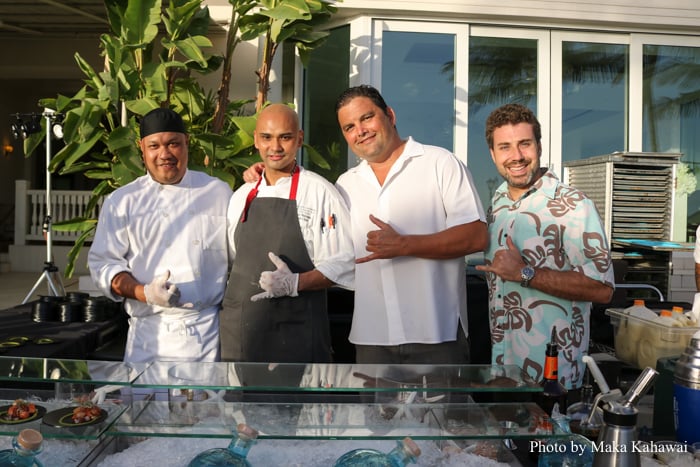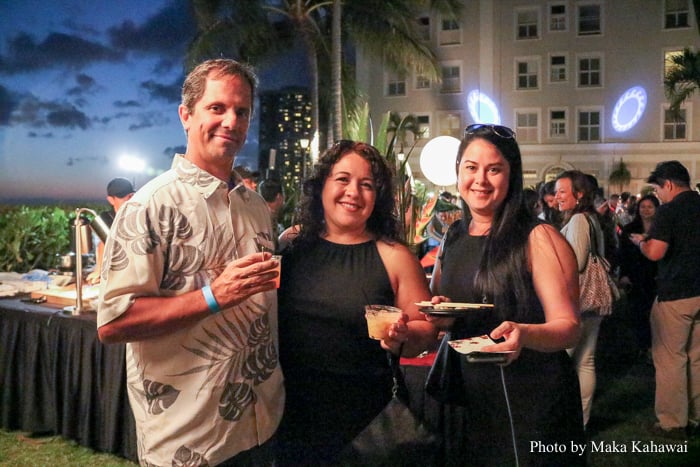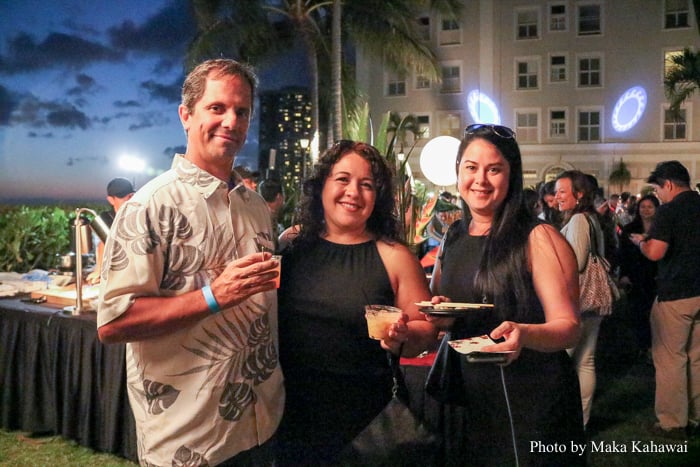 For tickets to the Moana Surfrider's future Love of Libations monthly events, visit honoluluboxoffice.com.