Party pics: Le Diner en Blanc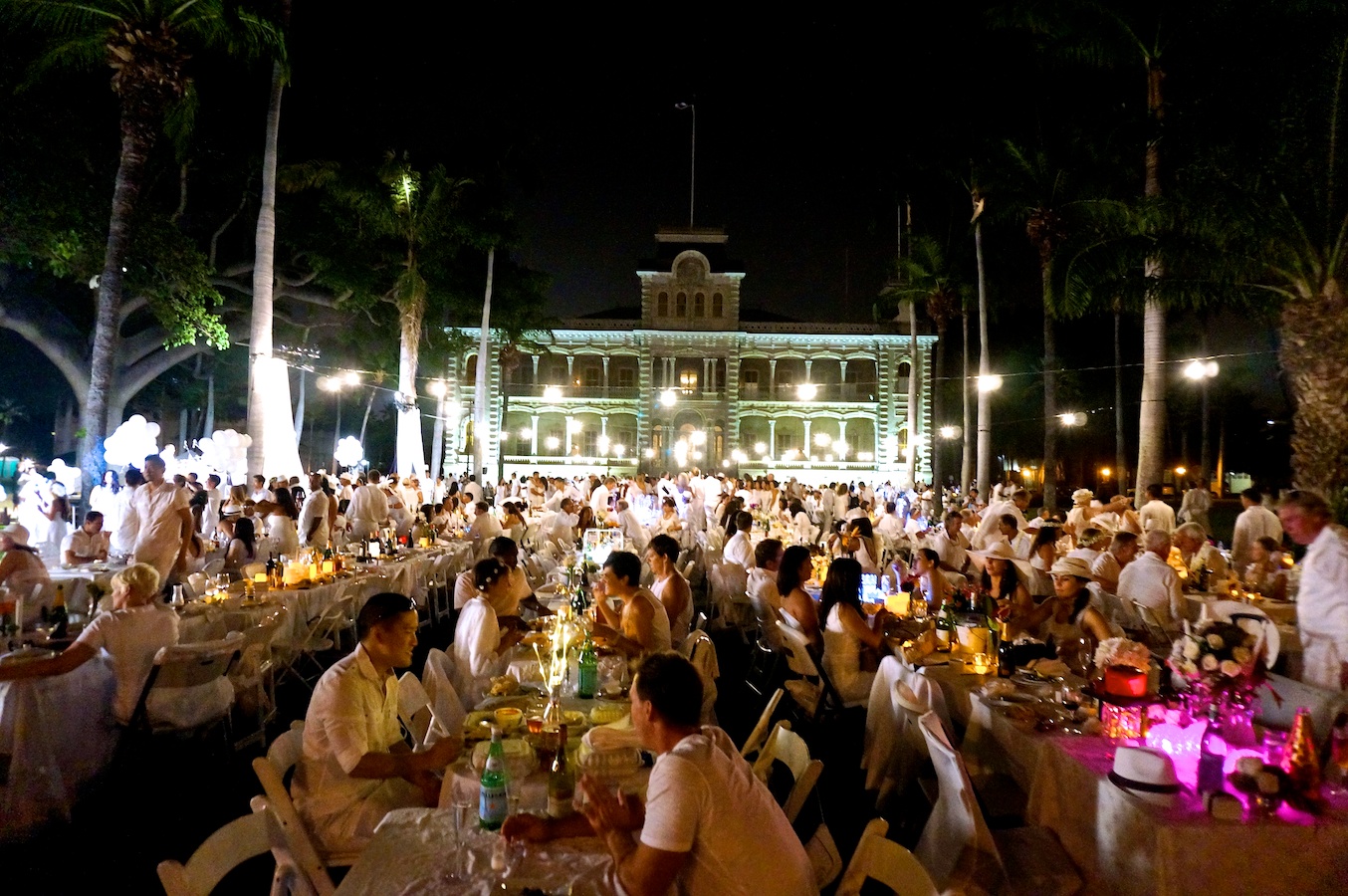 The international dining experience, Le Diner en Blanc, took place Saturday night for the first time in Hawaii. Equal parts pop-up and flash mob, guests are brought to an undisclosed location with instructions to bring, a table, chairs, table settings, and to dress all in white.
For the inaugural event, hosts Maleko McDonnell, Aubrey Akana and Malie Moran brought bus loads of people decked out in their best white outfits to dine on the grounds of the historic Iolani palace.