Party pics: KTUH Radiothon Kickoff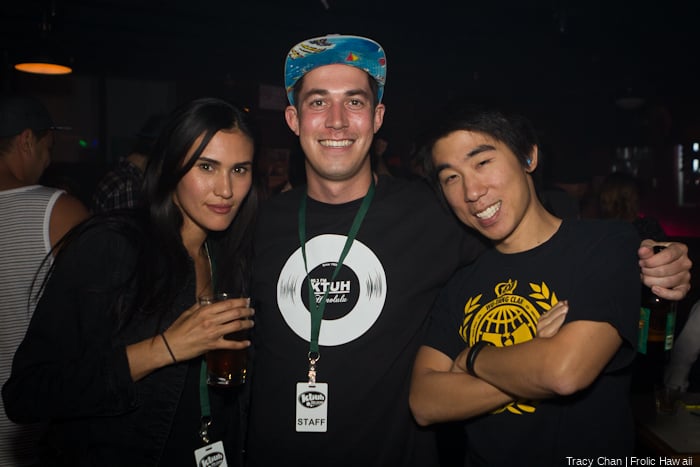 The University of Hawaii at Manoa's student-run radio station, KTUH, celebrated the kickoff of its annual Radiothon fundraiser Saturday with a party at Anna O'Brien's. Hosted by veteran KTUH DJs Mr. Nick, Ross Jackson and Nocturna, the night featured various musical genres spun by DJs Vina, Patrock, Sejika, Kno Kname, Righteous Rob and a special guest set by Chicago-based musician Ori Kawa of The Entals, with live music by local bluegrass/country band Discord and Rye.
A good crowd of students, musicians, DJs and music lovers from all over the island came out to dance and support the college radio station.
To make a pledge or find out more, visit ktuh.org/radiothon.