Party pics: Joy of Sake 2015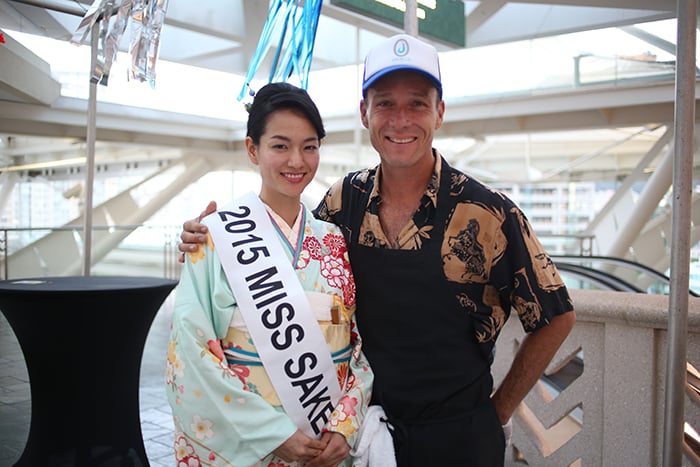 Sake lovers came out in full force Friday night for Joy of Sake 2015 at the Hawaii Convention Center. This annual event is the largest public sake-tasting celebration outside Japan, pairing premium sake with exquisite dishes from some of Hawaii's top restaurants.
This year's event was the biggest yet, with a record 391 sakes for attendees to taste and 21 restaurants, including three that are not open yet: SKY Waikiki, chef Chris Kajioka's mystery Kaimuki venue and Lee Anne Wong's upcoming noodle and sake bar.
Miss Sake 2015 Sachie Ogawa also made a special appearance, pouring namazake (unpasteurized sake) in a special tasting section and greeting her fans.