Party pics: Honolulu Rainbow Film Festival red carpet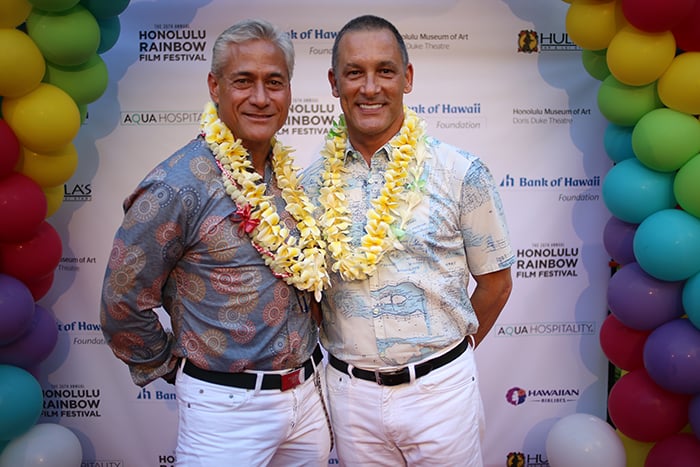 Beautiful people were out in force Thursday evening for the 26th Annual Honolulu Rainbow Film Festival's red carpet event at Doris Duke Theatre. Olympic gold medalist diver Greg Louganis was in attendance to support the festival, which is presented by the Honolulu Gay & Lesbian Cultural Foundation and runs until June 7.
The HRFF is one of the longest-running Lesbian, Gay, Bisexual and Transgender (LGBT) film festivals in the country. This year, the festival is screening 23 feature films and 20 short films from around the world. On June 06, Louganis will present the Festival Centerpiece Film, his award-winning documentary "Back on Board." HRFF26 will conclude with the Closing Night Film, "I Am Michael," starring James Franco, Zachary Quinto and Emma Roberts.
The festival is taking place at Doris Duke Theatre and Consolidated Kahala Theatres. Visit hglcf.org for more information and tickets.