Party pics: Hawaiian Express 20th Anniversary Show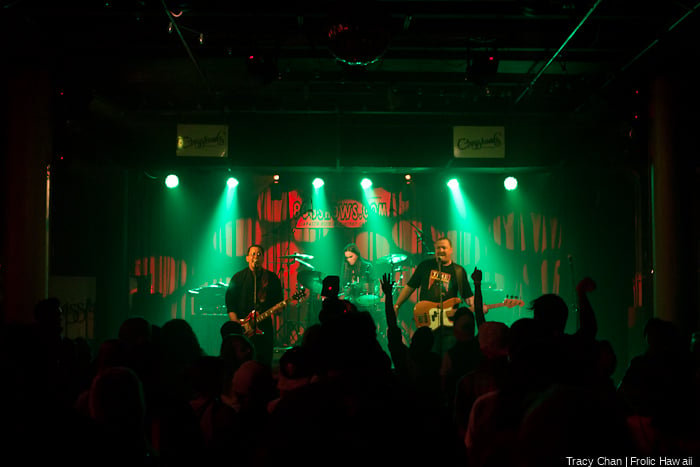 Few individuals have been as influential to the local punk/rock/alternative scene over the last 20 years as Jason Miller, who started Hawaiian Express/808 Shows in 1995 with the purpose of making local bands' music available through live concerts and recordings.
Hawaiian Express now has well over 100 local releases to date, and what more appropriate a way to celebrate its 20th anniversary than with a free, all-ages show at Hawaiian Brian's? Saturday night's show included some of Hawaii's veteran punk and ska heavy-hitters as well as a couple fledgling bands with personal ties to the label. Generations rubbed shoulders (and got crazy in the moshpit) to local bands Random Weirdos, Shipwrecks, 82Fifty, Grapefruit, The Quintessentials, ANTI-MATTER, Go Jimmy Go, Black Square and Never Enough. In between sets, Jason passed out prizes: Shirts, hats, stickers, patches, buttons and more from historic Hawaii shows and local businesses.