Party pics: Hawaii Food Manufacturers TASTE Awards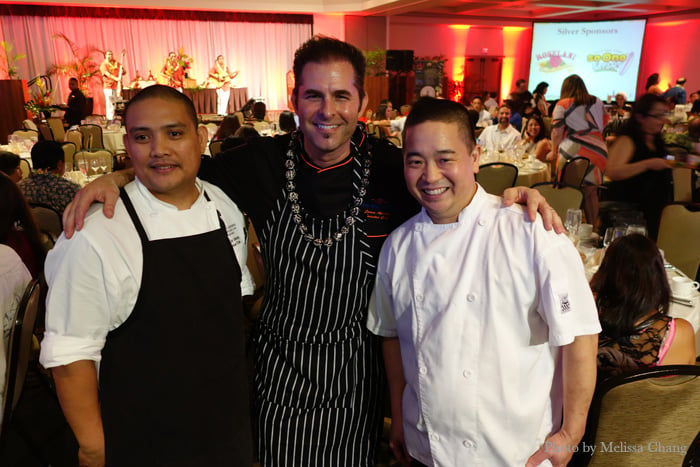 The Hawaii Food Manufacturers Association (HFMA) held its second TASTE Awards Saturday night, honoring outstanding members for achievements in the industry.
The evening started off with an interactive reception featuring "battle of the chefs," where three Hawaii chefs were challenged to create innovative appetizers for the room with Hawaii products. Attendees voted on dishes created by James Aptakin of Mac 24-7, Benjie Cabutaje of the Moana Surfrider, and Wade Ueoka of MW Restaurant. People also enjoyed a silent auction, entertainment by Kaiao, and emcees Gregg and Shawnee Hammer.
The highlight of the night was the awards (see list, below) capped off with Roselani Ice Cream winning the Governor's lifetime achievement award.
Governor's Lifetime Achievement Award
Roselani Ice Cream
Innovate Hawaii's Manufacturer of the Year
Large company: Honolulu Cookie Company
Small company: Aloha Tofu Factory, Inc.
Start up manufacturer of the Year
Maui Gold Pineapple Company
Product of the Year
Hawaiian Chip Company, Kilauea Hot Sauce
Advocate of the Year
Byron Goo, The Tea Chest
Supplier of the Year
HFM Food Service
Community Service Award
Meadow Gold
Innovative Marketing Award
Honolulu Cookie Company