Party pics: Fresh Cafe Downtown's Grand Opening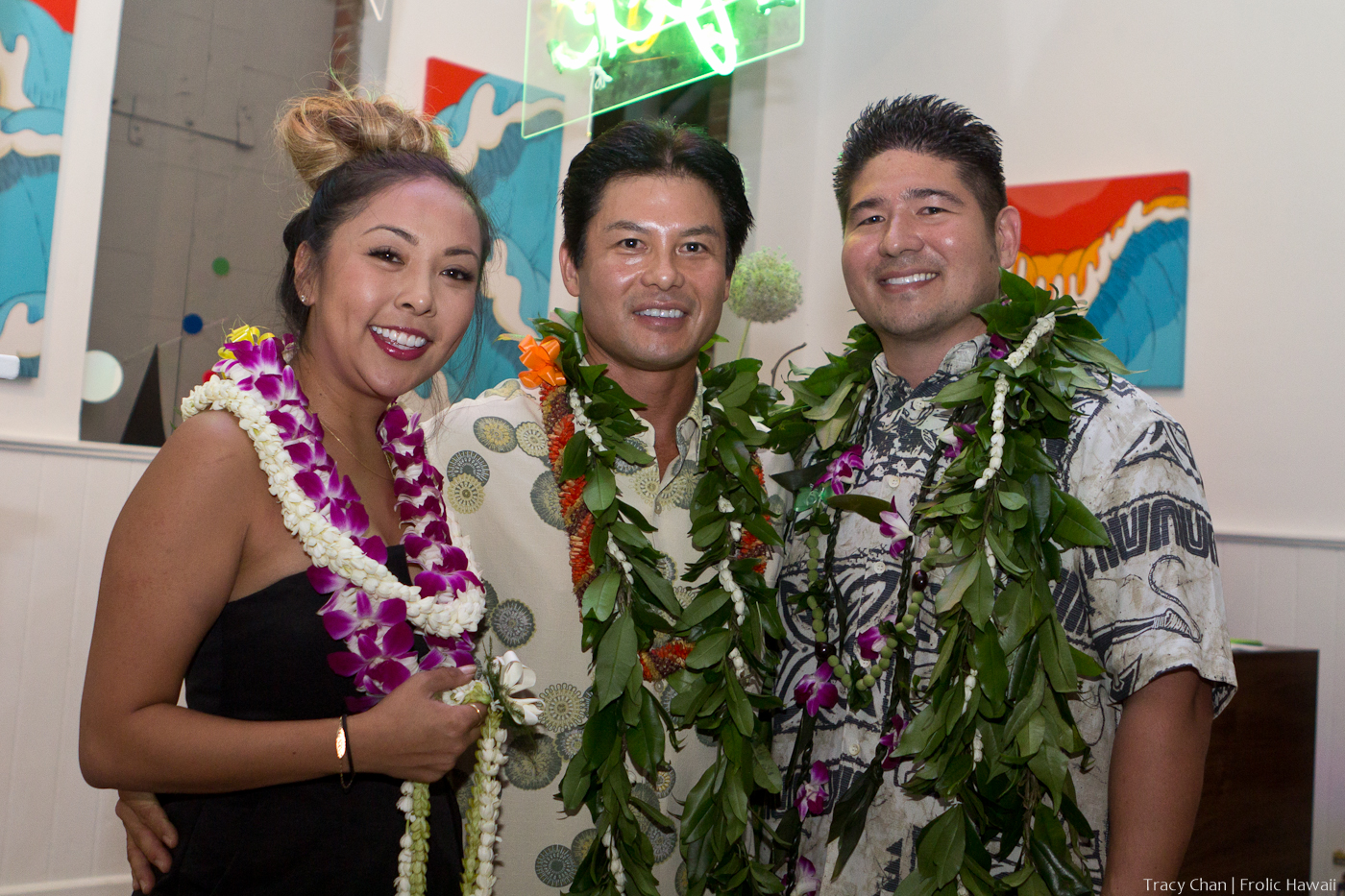 Fresh Cafe Downtown held its official grand opening Thursday evening, with a full food, cocktail and coffee bar menu available. The venue was chill during pau hana and picked up later on in the evening, with people moving through and checking out each room. The former Indigo has been remodeled and repurposed by the new owners into a series of different experiences: An all-ages cafe with coffee and live music; a bar with a DJ and nightclub vibe; the main dining room with its stacks of books and tables for lunch and dinner; and the outside lanai area for people to chill with drinks and pupu.
Fresh Cafe Downtown's Grand Opening
A look at the July 17 soft opening
Fresh Cafe Downtown's Soft Opening
Picture 1 of 16
Thursday's "friends, family and media" soft opening at Fresh Cafe Downtown showcased everything that's been worked on as far as new food and drinks. Although there was a mixup and things kicked off a half an hour late, all was forgiven as soon as we came to the cocktail samples.
According to bartender Hale, who also tends bar at Disney Aulani, all the bartenders had a hand in designing the drink menu, bringing their diverse experience in the liquor industry to the table to create a menu that is both unique and very, very tasty. Look for a lot of house-made syrups, infused liquors and unusual combinations. A favorite? The Pear & Peach (pink colored one in front). It's smooth, perfectly balanced, fruity without being too sweet, and refreshing on a hot day.