Party Pics: Five-O Bar & Lounge grand opening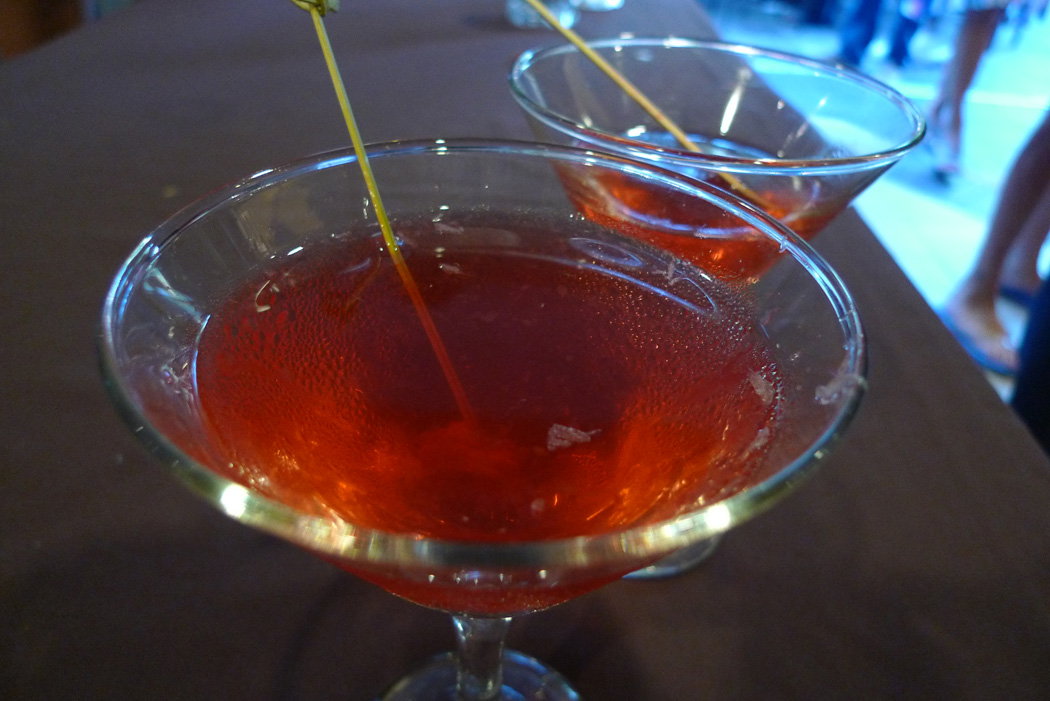 Five-O Bar & Lounge held its grand opening Saturday night with a blessing, pupu and entertainment. The new bar, located near the food court at Royal Hawaiian Center, features signature cocktails and a "beer tower" for $27 that enables you to serve several pitchers of beers at your table, chilled from the inside.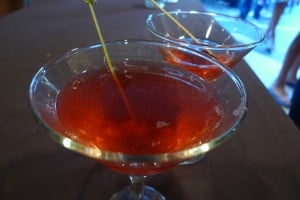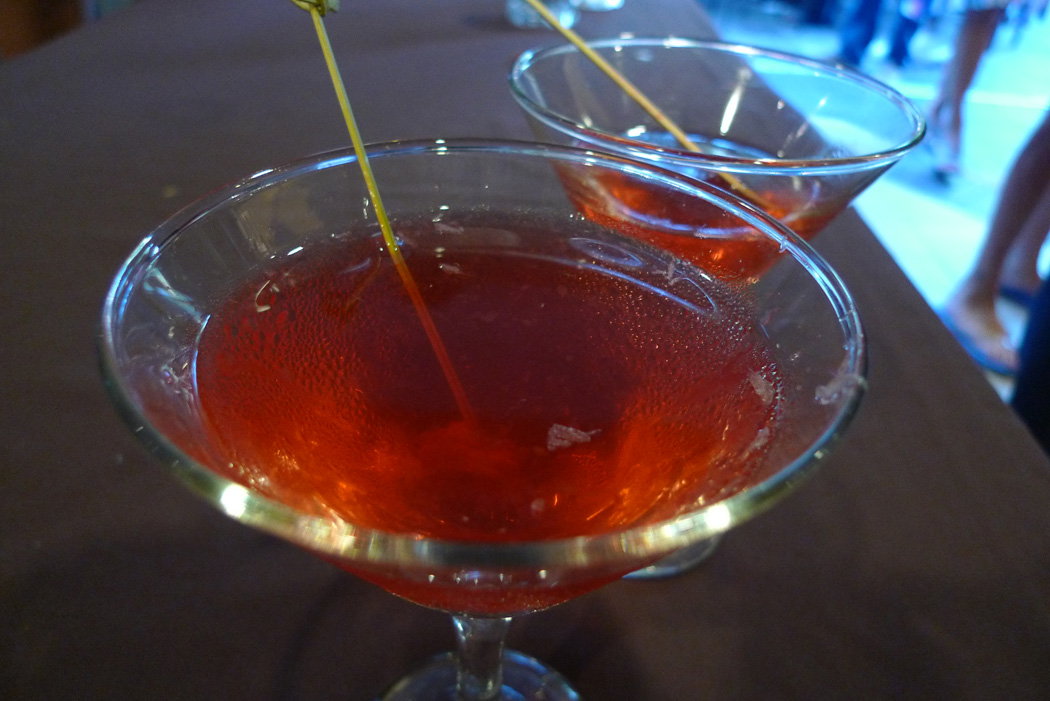 For those of you who were following our tweets and wanted to know what was in the "Five Oh!" Martini, here's the recipe:
Mix equal parts vodka, triple sec, and Domaine Canton (a ginger liqueur) to taste. Add a splash of cranberry juice, and shake.
The bar recommends a little more vodka and a little less triple sec; if you can find ginger flavored vodka, you don't need to use the Domaine Canton.
Garnish with a slice of candied ginger and enjoy.