Party pics: First Friday August 2015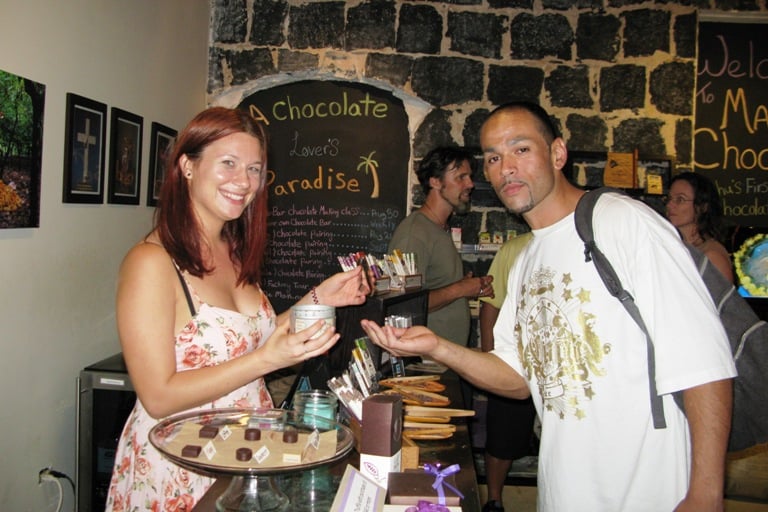 Major humidity and light showers didn't stop the fun factor at August's First Friday. The 7-foot-tall (in platform boots) Sister-Mister from Scarlet Honolulu, (the new LGBT hotspot formerly occupied by Soho Mixed Media Bar) was out and about spreading cheer and fabulousness. Downbeat Diner and Lounge featured Club Underground with DJ Ross Jackson, Davey Shindig and Gnaraly spinning on the decks.
Madre Chocolate offered samples of its new chocolates, including new flavors acquired from Vanuatu, while Chinatown Artists Lofts included live kapa demonstrations and artwork from more than 10 other artist residents. Fresh Cafe Downtown, meanwhile, featured music from Scott Imanaka and friends, and had vendors selling cool bow ties and sea glass jewelry.
Photos by Amanda Stevens