Party pics: #CWSTRONG's #GIRLGANG Fundraiser for Christa Wittmier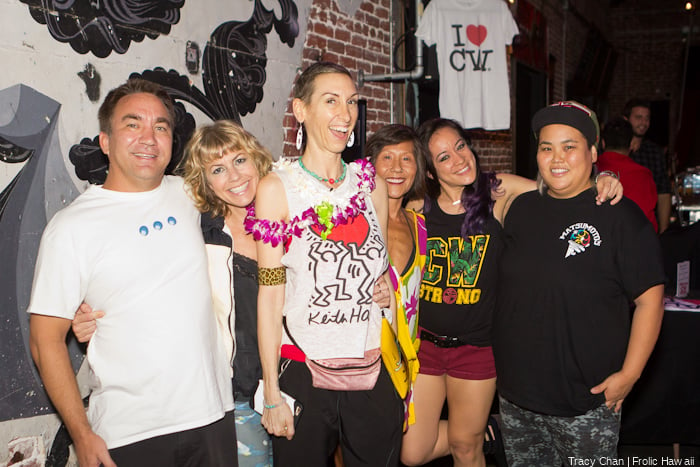 Although Honolulu nightlife mainstay Christa Wittmier achieved a miracle when she went from Stage IV cancer to clear scans in just four months, she isn't out of the woods yet, with at least two more years of treatment and recovery ahead of her.
To help raise money and support her fight, and that of NextDoor owner Daniel Gray, who is still battling brain cancer himself, Honolulu's food, beverage and nightlife industry insiders, along with artists, local vendors and some of Honolulu's top female DJs, came together at NextDoor Saturday night for a big fundraiser party. The event featured a silent auction with dozens of items, incredible visual art, special guest bartenders from the US Bartender's Guild Hawaii Chapter and bites from J.J. Dolan's, Lucky Belly, Town and Cocina.