Party pics: Comic Con Honolulu 2015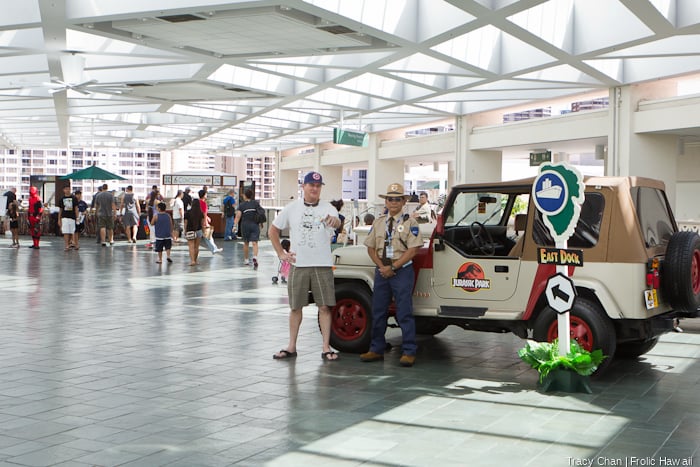 Anime, video game and comic cosplayers were joined by fans and celebrity guests from science fiction TV and movie franchises like "Star Wars," "Star Trek," "Firefly," "Jurassic Park," "Agents of S.H.I.E.L.D." and "Doctor Who" at the first Comic Con Honolulu over the weekend. Presented by the team that organizes Kawaii Kon in the spring, the new convention was held this year on the fourth floor of the Hawaii Convention Center and sold over 5,000 tickets.
Special guests in attendance included Edward James Olmos of "Battlestar Galactica," Adam Baldwin of "Firefly," "Day Break" and "Full Metal Jacket," Sean Maher of "Firefly," Erin Gray of "Buck Rogers" and "The Guild," illustrator Khary Randolph and Gates McFadden from "Star Trek," in addition to local illustrators, writers and video game designers.

Cosplay was a big deal despite the heat, and the Cosplay Contest was perhaps the most popular draw of the weekend.
Frolic was on site for all three days of the Convention; take a look at photos by Eric Baranda, Tracy Chan and Trenton Kakazu!