Party pics: Bevy's Grand Opening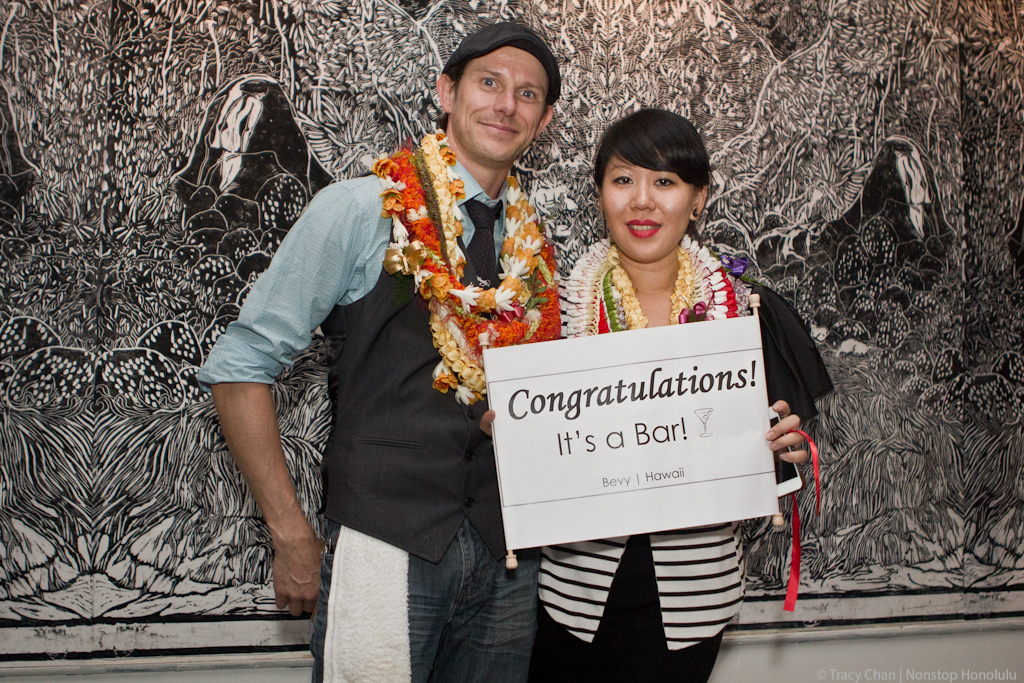 Friday marked the grand opening of Bevy, Kakaako's much buzzed-about new bar, located in the old Scores Lounge spot on Auahi and Keawe Streets, and run by thirtyninehotel's award-winning bar manager, Christian Self, publicist Timo Lee and Chef Jamal Lahiani.
A mixed crowd of movers and shakers from all over town that included media, socialites, musicians, DJs and local nightlife industry workers showed up early and stayed to party, so many that the space was at capacity by 8:30 p.m. and stayed full all night, with people waiting outside. The custom Grand Opening menu included Christian's custom crafted cocktails, along with creative twists on classic cocktails like the Mai Tai, Margarita and Martini, special dishes by Chef Jamal like the Oyster with Papaya & Dragonfruit Salsa.
For more information about Bevy, check out our blog: Bevy to bring crafted libations to Kaka'ako