Party pics: Art + Flea presents 8 BIT!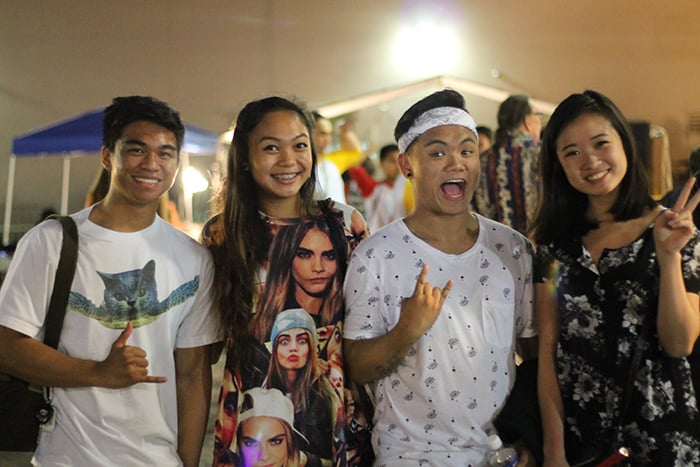 Art + Flea presents 8 BIT brought back the nostalgia of old-school video games last night at Ward Village. Art for the evening was inspired from the days of coin-operated arcade games, with classics such as Tetris and Super Mario Bros. making an appearance. The urban market featured more than 60 local fashion, art, music and food vendors. Entertainment included live DJ sets by Secret Record Store and KTUH, with a live performance by Hypersquad dance team.
Art + Flea is held every last Thursday of the month.