Party pics: Anna O'Brien's 47th Anna-versary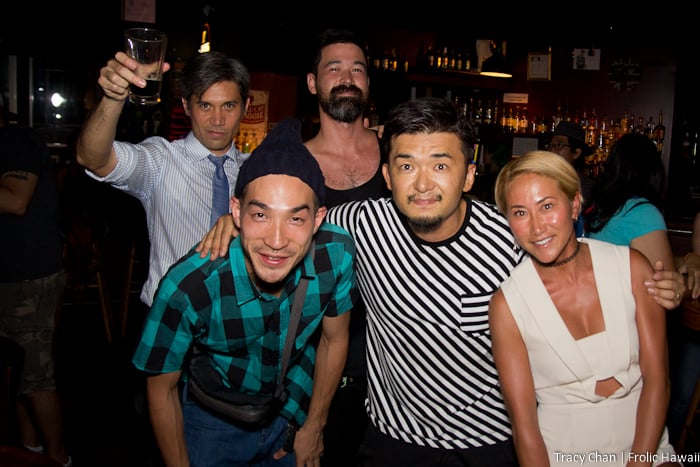 Here's a fun fact about Anna's, that iconic Honolulu fixture that was started in 1969 as Anna Bannana's (initially misspelled but they kept it for flavor) by entrepreneur Gary Budlong as a 60s-themed dive bar and has managed to go by the same name, despite a change in ownership, throughout her 47 years: Local ska band Go Jimmy Go, now internationally known with a large fanbase in the US, Japan and Europe, sold their first recording on cassette tape (a limited run of just 30 copies) on the sidewalk outside the bar in 1997.
Another fun fact: In the 1970s, a trademark dish that brought people to Anna's was the pineapple peanut butter pizza.
A spot steeped in so much history and so little changed is hard to find. Since the 1980s, Anna's has been the place to go for punk, rock, and metal shows from both local and visiting acts, and its close proximity to the University still makes it a great spot for open mic, trivia, game nights and slam poetry events. Anna's was willing to risk all-ages shows when no one else was, introducing many young people, including some of our current local musicians, to the scene.
In 2010, the beloved bar changed owners, and is currently run by the same folks who own a string of Irish bars in town, including The Irish Rose (formerly Pink Cadillac), Kelley O'Neil's and O'Toole's Irish Pub. Along with the ownership change and some subtle renovations came a new last name: Anna O'Brien's. But to regulars and residents of Honolulu, it will always be just Anna's.
For the bar's 47th Anna-versary on Friday, the live music lineup consisted of Freaky Fluff, Linus and Mano Kane, with DJ Jet Boy spinning.