Party pics: 2012 Ho'okipa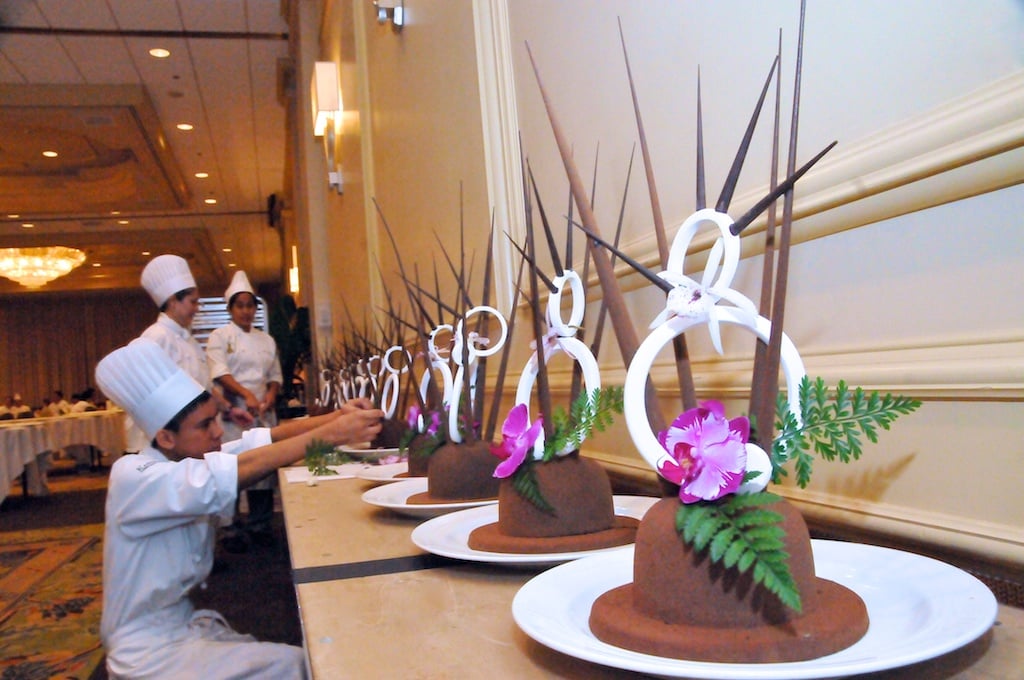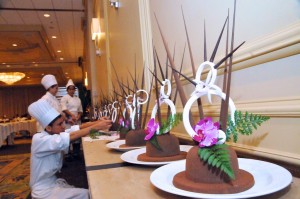 The more than 400 students enrolled at Kapiolani Community College's Culinary Institute of the Pacific displayed their talents Friday at the Royal Hawaiian Hotel.
Ho'okipa is an annual fundraising event, where students distinguish themselves by showcasing skills they've learned throughout the school year. The gala features stations with food from the different food lab classes, which include Fundamental and Intermediate Cookery, Continental Cuisine, Asian Cuisine, Garde Manger, Baking, Patisserie and Confiserie.
Having been a student in the program and a part of the mayhem that goes into orchestrating Ho'okipa, I was eager to see what the current group of students could produce.