Party for a cause: Tsunami fundraisers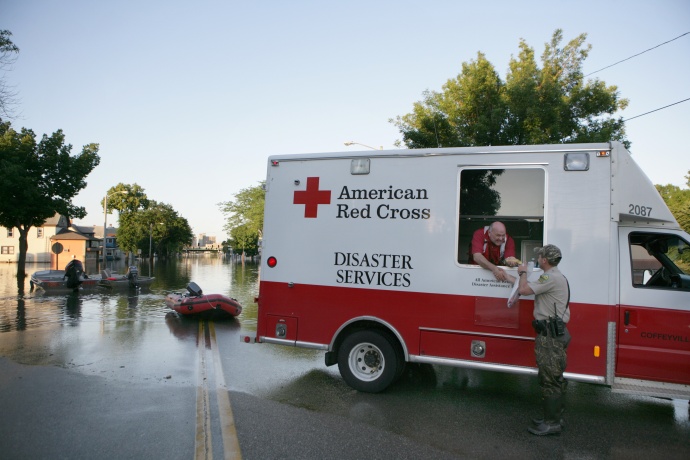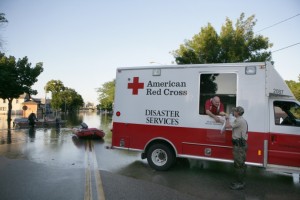 By now, everyone in Hawaii is aware of the devastating 8.9 earthquake that hit Japan and made waves all across the Pacific. And although Hawaii wasn't hit that hard, local promoters and residents are stepping up, and responding with a number of fund raising parties and events to help by raising money for the American Red Cross and other relief organizations.
If you know of, or are throwing a tsunami/earthquake fund raising event, please let me know by commenting or emailing me at tracy@nonstophonolulu.com or alohaforjapan@nonstophonolulu.com and I'll add it to this list.
For a stream of information, tweets and images about the tsunami and how it affected us in Hawaii, visit our tsunami watch page here.
Nightlife:
Tap That Thursdays: Japan Relief Edition at SoHo Mixed Media Bar; Thursday, March 31 at 9 p.m. Two rooms of music, with DJs G-Spot, Daniel J, SoundSex
Willis Haltom and more. All of the cover charge and 25 percent of bar sales will go directly to the Red Cross effort in Japan. $10, 18+.
Concerts and Other:
Morimoto's Benefit Fundraiser at Morimoto Waikiki; Wednesday, March 23 at 5:30 p.m. Iron Chef and restaurateur Masaharu Morimoto, a Japan native, organizes a benefit fundraiser with a sushi bar, auction, and live music by Raiatea Helm and Makana. $150 per person, with all of the proceeds going to benefit the Red Cross Japan Relief Fund; call 808-943-5900 for reservations.
Hope for Japan Benefit Concert at Pearl Ultralounge; Wednesday, March 23 from 6-10 p.m. Please join local musicians Claudia Vazquez, Sunway, Ginai Hill, Christina Souza, Kiana, Natalie Kamauu, Rockford Holmes, Dan Del Negro, Ken Field, Shawn Pimental, Ryan Souza and more for a concert to benefit the relief fund in Japan. No cover, donations encouraged, 21+.
Jam For Japan – Hawaii's Reggae Relief Concert at Don Ho's Island Grill; Friday, March 25 at 7 p.m. Nesian N.I.N.E., B.E.T. with Kendra, Cease Fyah, Typical Hawaiians, White Lines and
H Trey perform. All proceeds from the door go to Aloha For Japan's Red Cross fund. $10, 21+
Eat the Street: For Japan at 555 South St.; Thursday, March 31 from 5-9 p.m. Eat The Street will once again rally over 25 of Honolulu's favorite street food vendors for a night to benefit Japan. There is no cover, but donations for the Red Cross are encouraged.
Kokua For Japan Benefit Concert at Hilton Hawaiian Village's Great Lawn; Sunday, April 10 from noon-5 p.m. Clear Channel Radio Hawaii and Oceanic Time Warner Cable are throwing a benefit fundraiser for victims of recent earthquake and tsunami in Japan, to be broadcast live on TV and radio. Talent includes nationally acclaimed recording artists Michael McDonald and Mick Fleetwood, along with local artists Henry Kapono, Amy Hanaialii, Na Leo, Brothers Cazimero, John Cruz, Natural Vibrations, Go Jimmy Go, Kenny Endo Taiko Ensemble and many more. $15, buy tickets at Honolulu Box Office.
Benefit Sales
The $20 "Aloha for Japan" t-shirts that went viral since the tsunami are being sold at HiLife/ButiGroove Hawaii (500 Piikoi St.); Fitted Hawaii (1438 Kona St.); In4mation (Ward Warehouse and Pearlridge); Aloha Army (226 Lewers St.) and Barefoot League (880 Kapahulu Ave.) with all proceeds going to the Hawaii Red Cross.
We are on the RYZE: Three young business people with a drive for community service are selling "We Love Japan" shirts for $20. All proceeds from their "We Love Japan" line will be used to purchase necessities for the people in the Sendai area of Japan. Items like blankets, bottled water, toothbrushes, canned goods etc, will be purchased (or you can donate the items to them directly) and sent to the Koryu-Ji-Temple in Iwate, and from there distributed to the disaster shelters in Sendai.
Flea Market Fundraiser for Japan Disaster Relief at Hawaii Tokai International College; Friday, March 25 and Saturday, March 26 from 8 a.m.-3 p.m. The Student Government and Phi Theta Kappa are throwing a fund raising flea market with items including furniture, wedding dresses, clothing, toys, artwork and electronics. If you'd like to donate items for the flea market, they will be accepted 24/7 at HTIC's Front Lobby between now and Friday, March 25. Monetary donations will also be accepted. All proceeds will go to the Japanese Red Cross Society.
Whole Foods Market Japan Relief Fund is accepting donations at Whole Foods Kahala and Maui. Customers can make pledges of any amount to benefit the American Red Cross Japan disaster relief fund. For more information, call 738-0820.