Parklets unveiled in Our Kaka'ako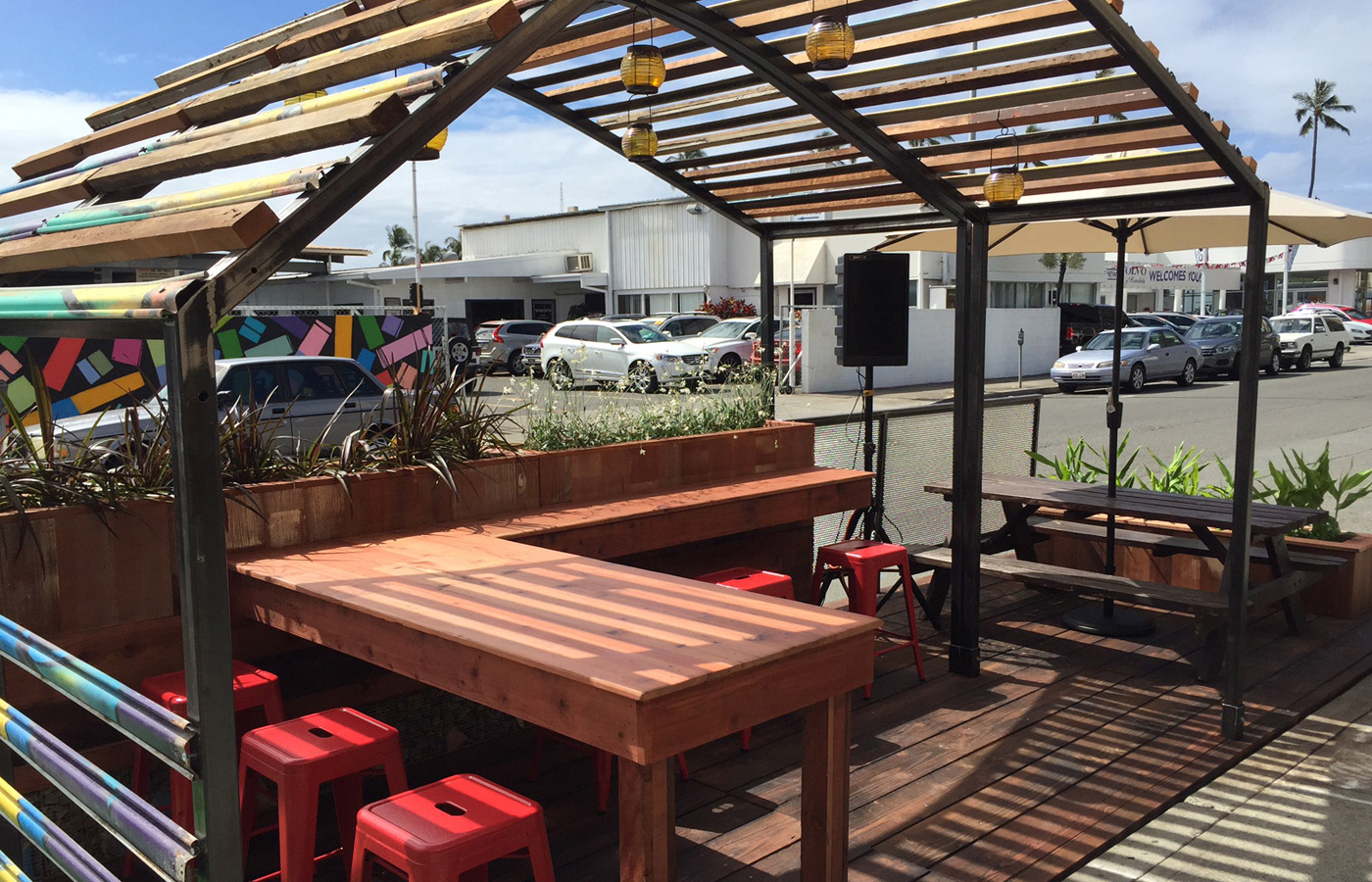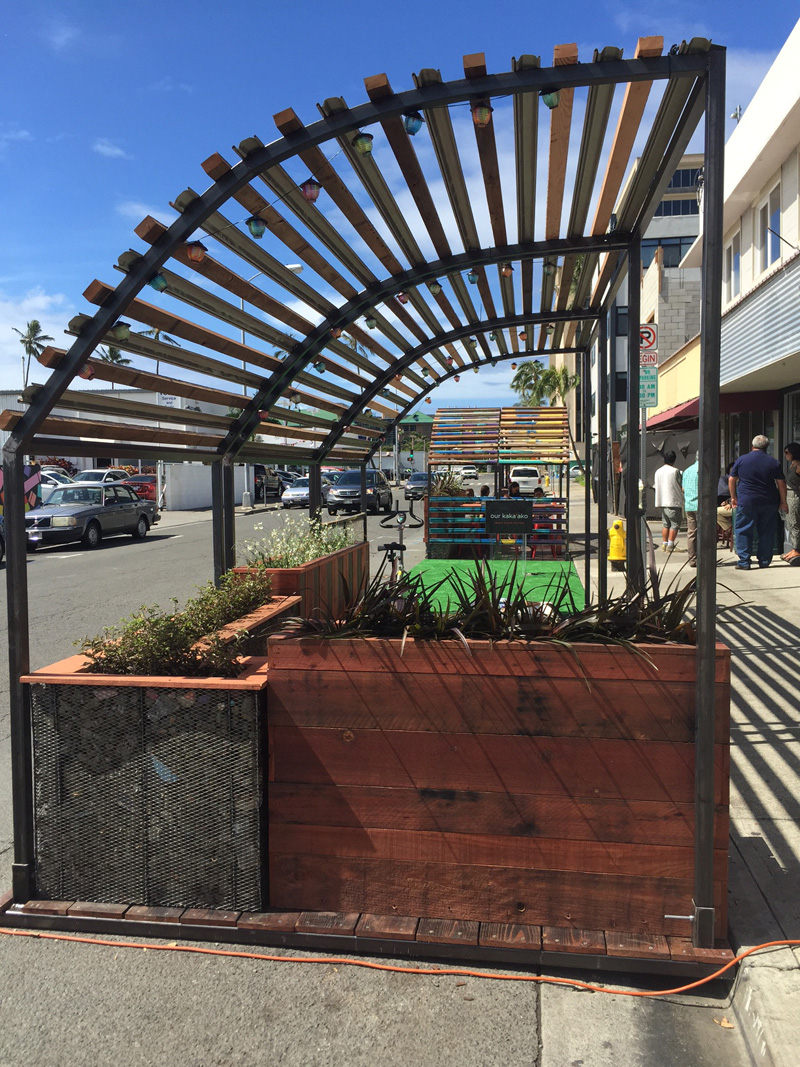 Two custom-designed parklets were unveiled Saturday on Coral Street, offering pedestrians a new outdoor place to sit, dine, relax or meet friends. Located in front of Hank's Haute Dogs, the parklets are public structures that essentially extend the sidewalk space to allow for more lingering.
Parklets are a nationwide trend, with cities such as San Francisco, Chicago, New York and Philadelphia building them to make streets more people-centric. Our Kaka'ako's parklets — one with an "eat" theme and the other with a "play" theme — feature wood counters and seating, a wood picnic table, large umbrellas and even a stationary bike.
"They activate streets," says George Atta, director of the city's department of planning and permitting. "The trend here and nationally is to take back the streets and make people and bicycles as important as automobiles."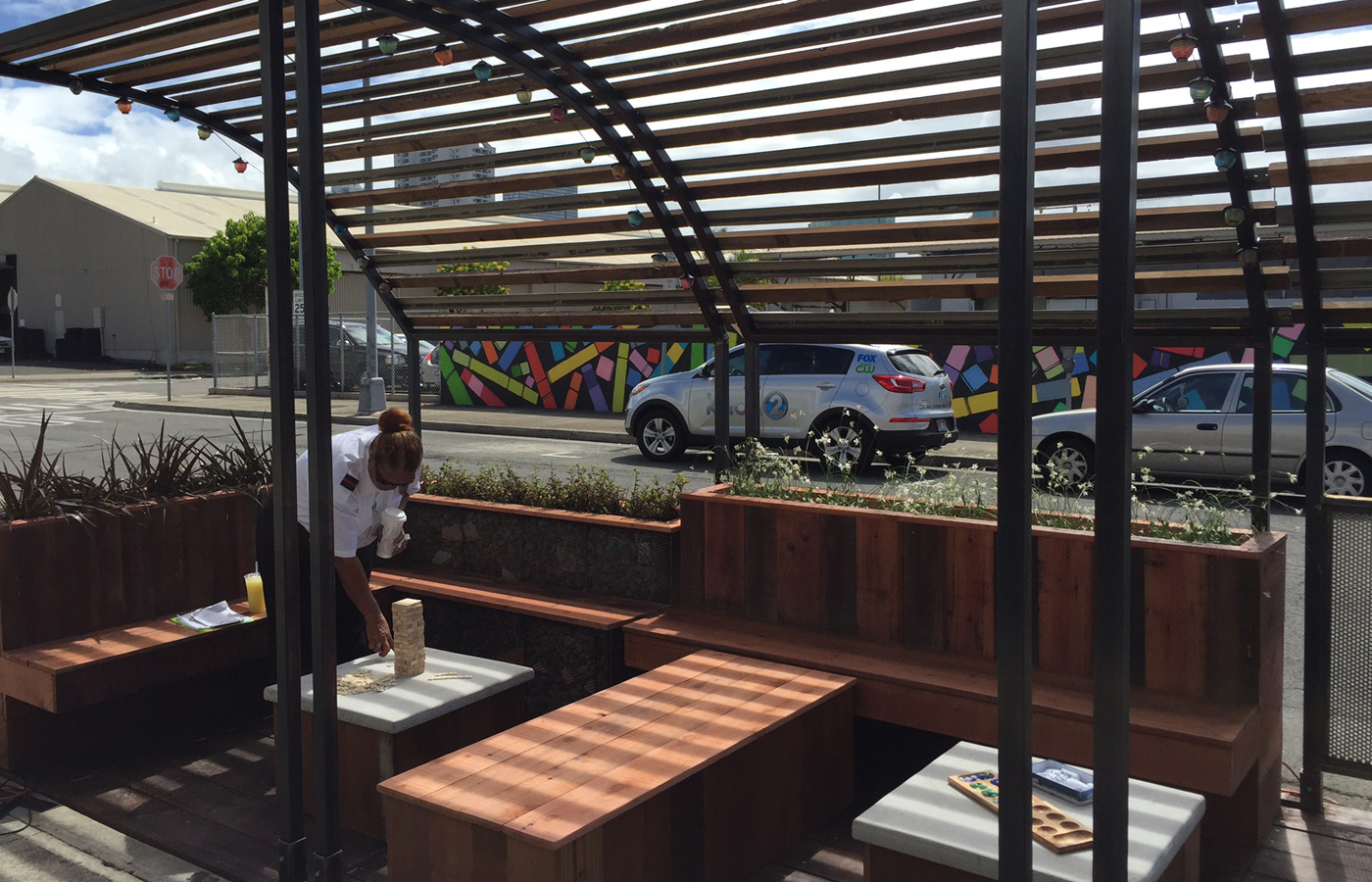 Funded by Kamehameha Schools, the parklets are part of the overall development of the Our Kaka'ako neighborhood to become a walkable, urban epicenter where people live, work and play. Kamehameha Schools has assumed responsibility for maintaining the parklets for public use.
Kekoa Paulsen, community relations and communications director of Kamehameha Schools, said the two Coral Street parklets were designed by INK Architects and built by Sunworks Construction and PLS Builders. Approximately 9-feet by 22-feet, the structures have been built to withstand a lot of use. Along with incorporating reused wood from ReUse Hawaii, the parklets were made with metal from the former Pinch of Salt warehouse. "These are the first two," Paulsen says. "There will be many others."