Hawai'i Parent to Parent: The Family Tree
For us, Christmas means family and housework—lots and lots of housework.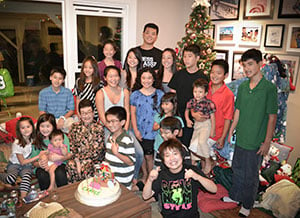 One of my favorite holiday movies is A Christmas Story, which chronicles little Ralphie Parker's quest to acquire a "Red Ryder carbine-action, two-hundred shot Range Model air rifle with a compass in the stock and this thing which tells time." Who doesn't love the tongue-on-the-flagpole scene or the time when a department store Santa denies Ralphie's Christmas wish before placing a boot on his forehead and sending the little boy down a long—literal and figurative—slide?
Now that I'm a parent, I've developed a deeper appreciation for the classic 1983 film. I watch the scene in which Ralphie utters "the queen mother of dirty words" from a different perspective. I've also realized that I have far too many things in common with the father, who goes into profanity-filled tirades when he's unable to complete one of his household repairs. Mostly, though, A Christmas Story reminds me of the craziness and importance of family. How, despite our quirks and contradictions, we still love and need each other deeply.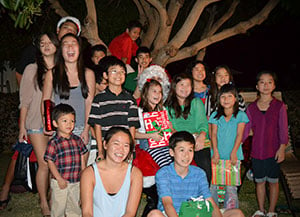 I think I've come to this realization because over the past several years, my wife, Cyd, and I have hosted the family's big Christmas Eve party, which also features a birthday celebration for my mother-in-law, Carole. I look forward to the 40- to 50-person party, but it wasn't always the case, because hosting a gathering for so many people involves the type of whole-home preparation that we rarely get around to doing during the rest of the year.
At first glance, our gatherings aren't too Christmas-y. It's potluck, so the dinner table, overflowing with a wide and ever-changing variety of dishes, looks more like a Superbowl spread than a turkey-centric, Rockwellian feast. Moreover, our guests load up their plates and take position in their designated areas: the grandpas and uncles near the television, the grandmas and aunties around the coffee table and the "younger" people (which still includes me) in the garage. The teenagers usually find a quiet corner for themselves and their smartphones and the younger children, well, I'm not sure if they ever stop to eat.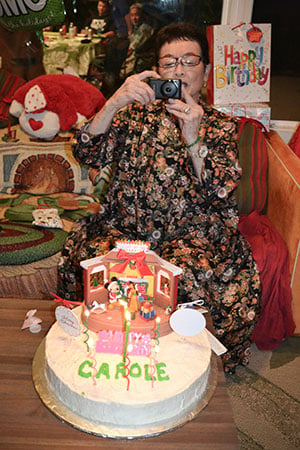 Eventually, Santa, red suit and all, makes a late-evening appearance with gifts for the kids. At some point, we celebrate Carole's "29th" birthday and photos are taken, retaken and then taken again before we all eat too much dessert. So far, our parties have been spared any A Christmas Story-like craziness; there's just a lot of talking, listening and eating; in other words, sharing.
Up until now, our son, Kennedy, has been spared from much of our party preparations. However, this year, Cyd and I will sit down with him and reiterate that the holidays are a time for giving thanks for our good fortune, an opportunity to share that good fortune with others and an occasion in which we reconnect with our loved ones. Then, we'll hand him the vacuum cleaner and tell him to get to work.