Parent to Parent: Dealing with a Season of Change
Zombies, slush floats and other ways we're marking the end of summer.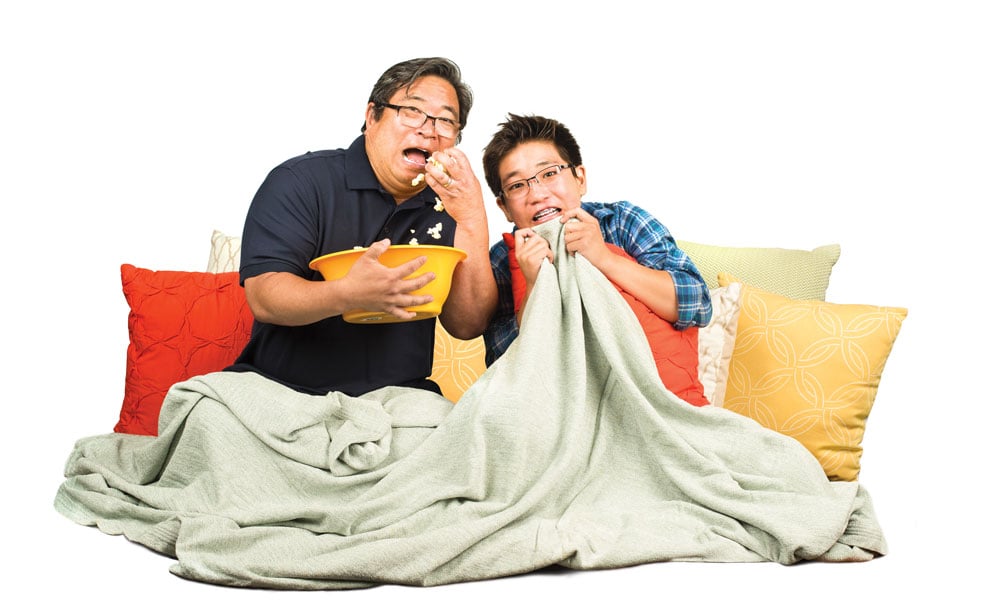 Photo: Karen DB Photography
Zombies, slush floats and other ways we're marking the end of summer.
Summer is over and I feel like a zombie, literally. It was a busy time, for sure, but the reason I'm a bit undead is because, for the past several months, my son, Kennedy, and I have been binge watching The Walking Dead. I thought the wildly popular cable television show about flesh-eating "walkers" and the seemingly brain-dead people they chase might be a little too intense for my 12-year-old son, but, hey, it was summer, a time of late nights and long days. So, a couple of nights a week, we camped out in front of the TV and watched two, three, sometimes four episodes in a row, munching on popcorn as we tried to predict which one of our favorite characters would get munched next.
Now that fall is here, Kennedy and I have had to re-enter the world of the living, with its dreaded homework, projects, myriad schedules, timelines and deadlines. To help transition from the lazy days of summer into the real world of fall, parenting and family experts recommend establishing an annual end-of-summer activity. According to the experts, traditions help us measure the passage of time, create and deepen family bonds, and provide experiences to anticipate and remember. It doesn't have to be anything fancy. It just has to be special: A picnic with activities that involve everyone or even a family movie night at home will suffice.
When I was Kennedy's age, my father would take a week of vacation during the waning days of summer and the first few days of the new school year. He'd take me and my sisters on little excursions to places such as the Bishop Museum, the State Capitol and the Arizona Memorial. When school did start, he'd pick us up, stopping for a slush float on the way home.
"What kind of dad takes vacation time to watch his kids suffer?" We'd grumble in mock outrage. But, truth be told, while the outings resembled school field trips, they were our field trips, just us. And sipping a slush float on the drive home sure smoothed out the school day's rough edges.
While I like to give Kennedy a hard time about how easy he has it compared to when I was his age, his world is more complicated than mine ever was. Of course, he has many more activities and creature comforts than I ever had; however, those things come with a host of responsibilities and obligations that all seem to converge when school starts and things get serious. So taking the time—no matter how brief—to mourn and celebrate the passage of time seems like a good idea.
Maybe next year I'll go on a brief, late-summer vacation like my dad did and spend some time with Kennedy, "watching him suffer." But, until then, we still have popcorn and Netflix, so we'll belatedly celebrate the passage of summer with one last marathon, blow-out zombie night, just the two of us.