Paper & Plastic KTUH Music & Comics Pop-Up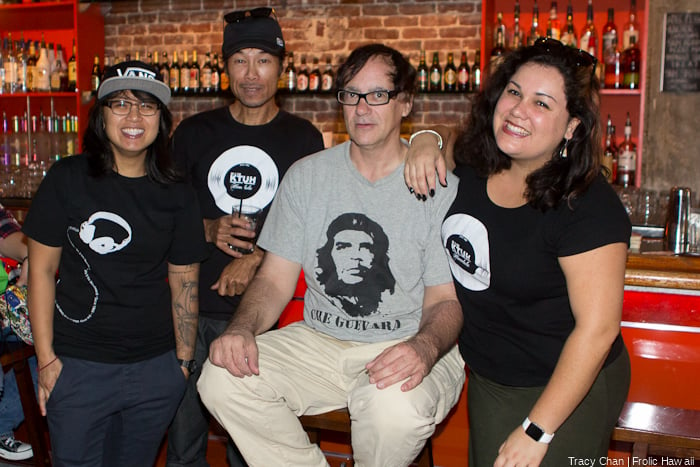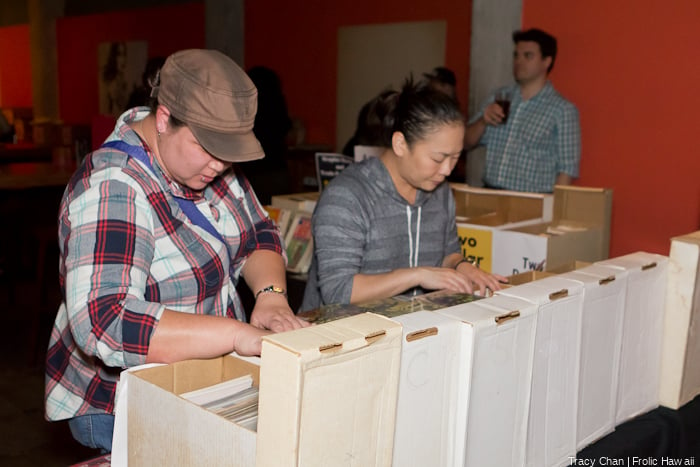 Bar 35 hosted the first Paper & Plastic pop-up shop Saturday in conjunction with KTUH College Radio, offering a selection of used CDs and vinyl from the KTUH vaults, plus vintage comics and collectible graphic novels. KTUH DJs spun for the event, while food and drink at the bar were at happy hour prices. A true collector's event, the music included every genre under the sun and followed no particular order.
There were some real gems to be found, from local band releases to … "Johnny Cash Remixed"? For a dollar, I just had to find out what Mr. Cash's "I Walk the Line," remixed by Snoop Dogg and his QDT team sounded like. "We don't really know what's in here," one of the KTUH DJs said. "A lot of this stuff is donated."
"For every vinyl record in here, there's a second copy in better condition at the KTUH studios," said DJ, event organizer, social media specialist and Abstract Magazine editor James Charisma. "Because so much was donated, there is sometimes valuable stuff in here. But no matter how much it's worth, you can still get it for $2, and KTUH still benefits."
I wandered over to the comic table, manned by Richard Melendez and local cosplayer Grace Chee, and found all manner of fun things, from boxes of Vertigo titles to graphic novels to vintage superhero comics like "Thor," "The Flash" and "Green Lantern" and a special edition "Avengers" compilation.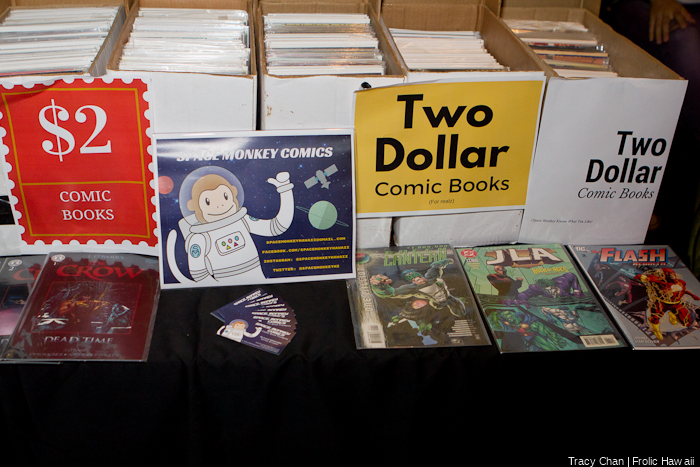 All for just $2-$5. Can you believe it?
"I have boxes and boxes of comics," Melendez said. "They actually take up a whole room, so I decided to start selling them."
Look for his Space Monkey Comics pop-up shop at Art & Flea and other locations and events to be announced.
Will Paper & Plastic return? "We're waiting to see how the first one does," said Charisma. "But there is a very real possibility!"
Here are a few more photos from the event: