Over the Edge recap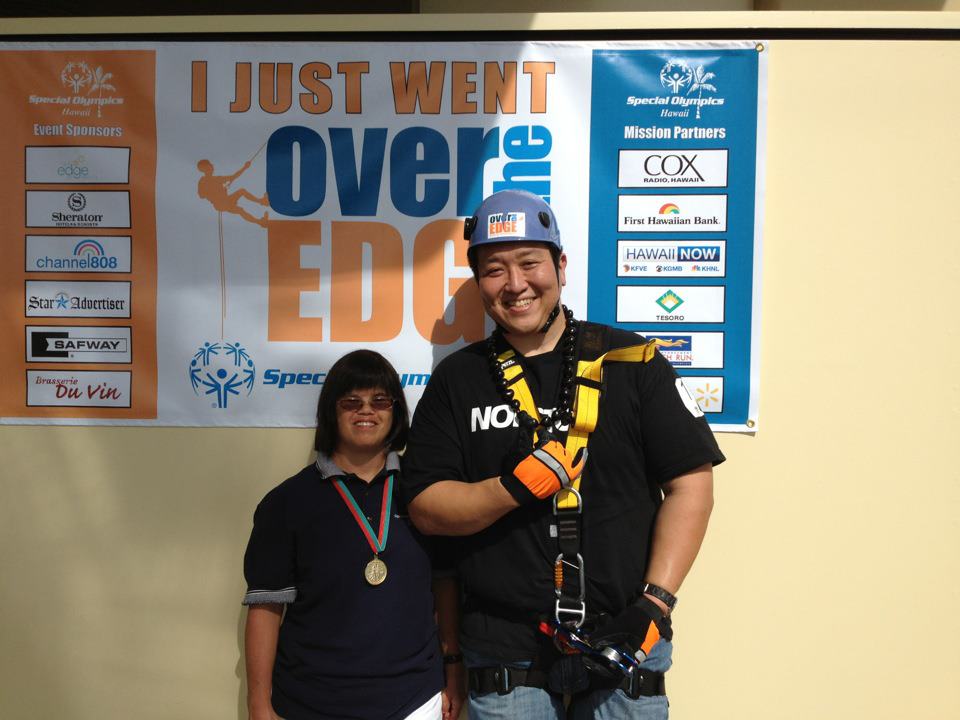 Whew, what an adventure! I successfully rappelled down 31 stories of the Sheraton Waikiki Friday, as part of Special Olympics Hawaii's media day for its Over the Edge in Waikiki fundraiser. Actually it wasn't bad at all. What initially seemed like a daunting task turned out to be pure fun, although my heart was beating a few extra beats per second.
How could it not be? The only time I'm ever up that high is when I'm turning off my electronic equipment and putting my seat back in the upright position. Just looking down was quite intimidating, and although I knew the chance of anything bad happening was almost zero, I couldn't help but wonder whether stepping off the roof of a very high building was a smart thing to do.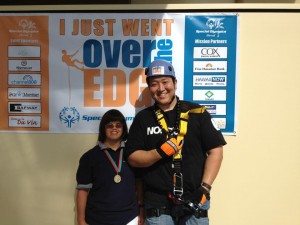 But any fears I had were quickly allayed during the two-story training session I went through before the actual rappel. Thanks to the expertise and advice of the Over the Edge team, I actually was very comfortable hanging my butt over 300 feet in the air.
I was told prior to the event by previous rappellers that the hardest part would be trusting the harness and getting myself to get over the ledge. I found that easy, though. The hardest part for me was maintaining the correct position throughout the drop. My core muscles were definitely tested, and for anyone planning to do this in the future, I highly recommend strengthening your core before your descent.
I did experience a few glitches on my way down, but mostly because I was descending too fast. I wanted to feel what it was like to play army ranger, so I let myself down a little too quickly a few times, activating my safety clip. I had to ask for assistance from above about three times to free up my line again. At least I knew my equipment was working properly.
I'd like to thank Special Olympics Hawaii and Over the Edge for this great and exciting opportunity. The actual fundraiser will be held today at the Sheraton Waikiki, and more than 100 people have accumulated pledges of $1,000 or more and will be doing the same rappell to raise funds for the Special Olympics Hawaii Holiday Classic next month. It's a great cause, so go out and support it if you can.
Here's the final part of my descent. Was I glad to be able to stand on the ground again!
Here's my interview after the descent.
Note: You can watch the event livestreamed today (Saturday) at www.Channel808.tv.