Over the Edge for Special Olympics Hawaii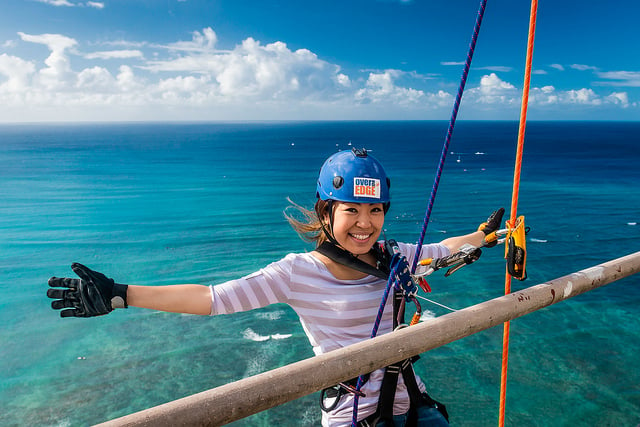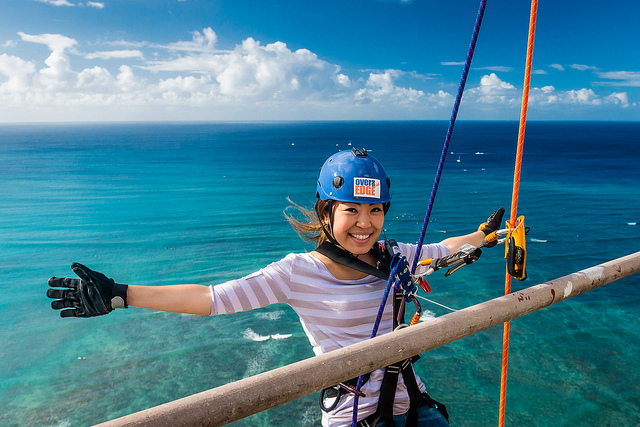 Everyone could use a little adventure especially when it benefits a great cause like Special Olympics Hawaii. On Saturday, Nov. 8, participants who raise at least $1,000 will win a spot at Over the Edge to rappel 400 feet down the Hyatt Regency Waikiki Beach Resort and Spa. The donations raised will benefit Special Olympics athletes from across the state.
Each year, Special Olympics Hawaii programming covers three seasons of sports training and competition and costs approximately $1,000 per athlete. The sports offered by the organization include powerlifting, softball, swimming, track and field, bocce, golf, soccer, basketball and bowling aiding in the physical, mental, social and spiritual development of people with intellectual disabilities. With November's Holiday Classic competition quickly approaching, the organization hopes to raise $150,000 to help fund the event.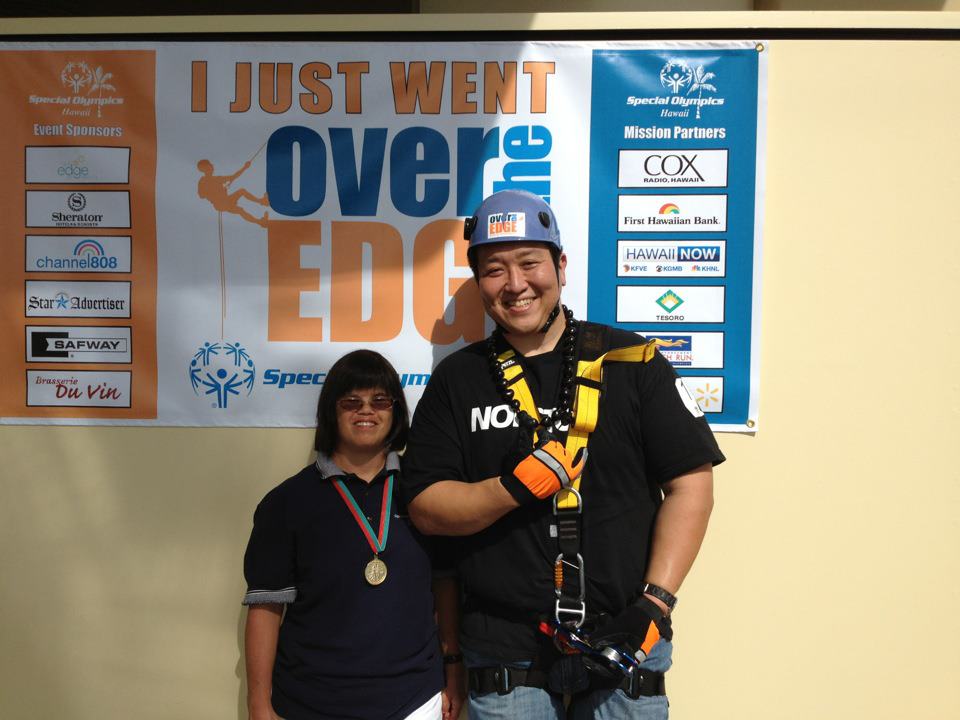 In 2009, Frolic's Melissa Chang survived a 31-story descent down the Sheraton Waikiki followed by Myong Choi in 2011. This year, we're passing the torch to Eric Baranda, who will rappel from an even higher height, 40 stories, at the Hyatt Regency Waikiki Beach Resort & Spa. Eric will be documenting his experience, but a live stream of all the participants will also be available on Channel808.tv throughout the day directly from the drop zone.
If you're at least 18 years old, under 300 pounds and haven't registered yet, there's still time. For the extra motivated raising $2,000 or more, you'll be awarded with a certificate for a one-night stay at the Hyatt Regency Waikiki Beach Resort & Spa.
For more information visit: specialolympicshawaii.org
Click here to read a fun recap of Myong's rappelling experience.