Our Top 5: Shoyu chicken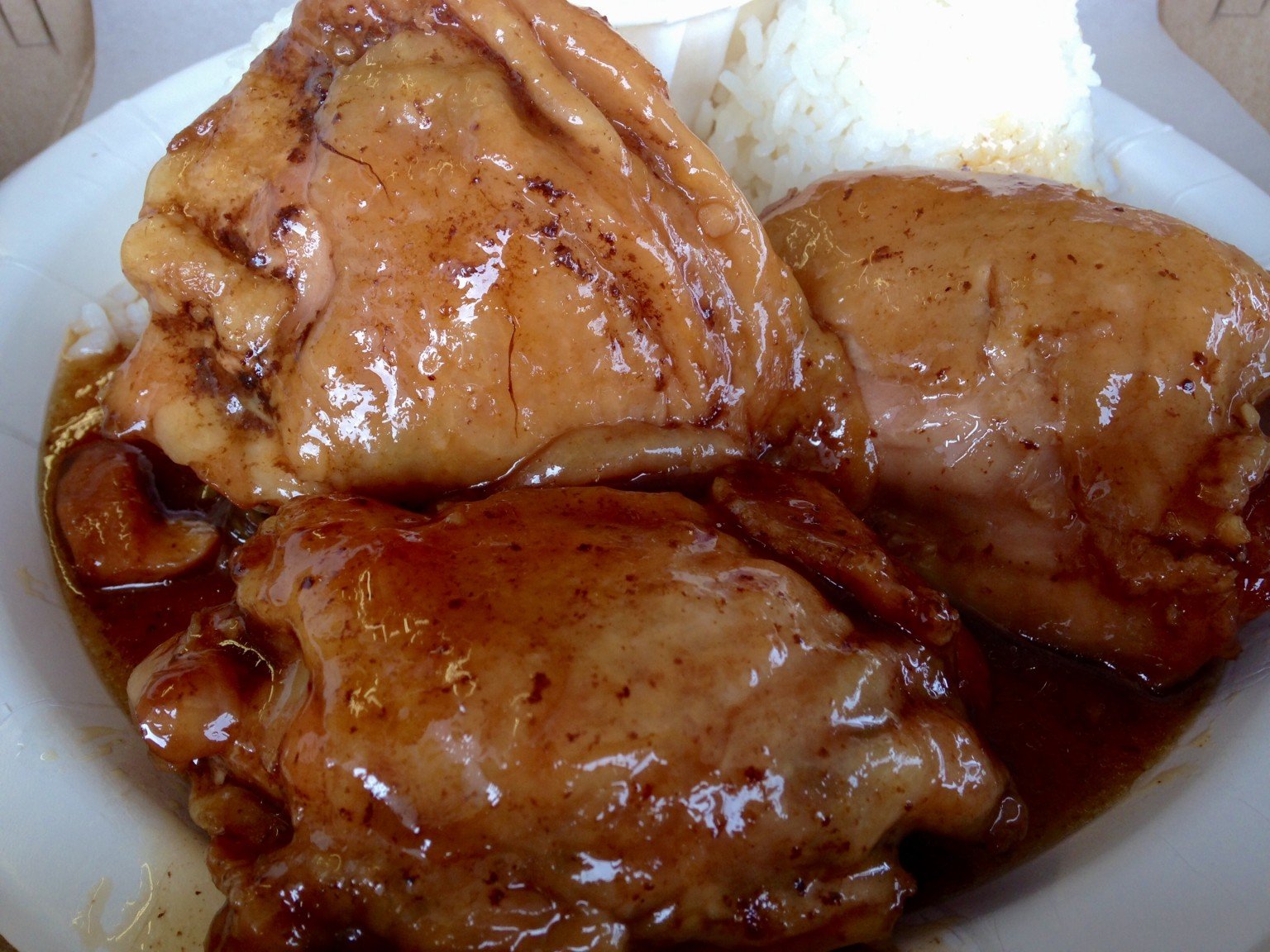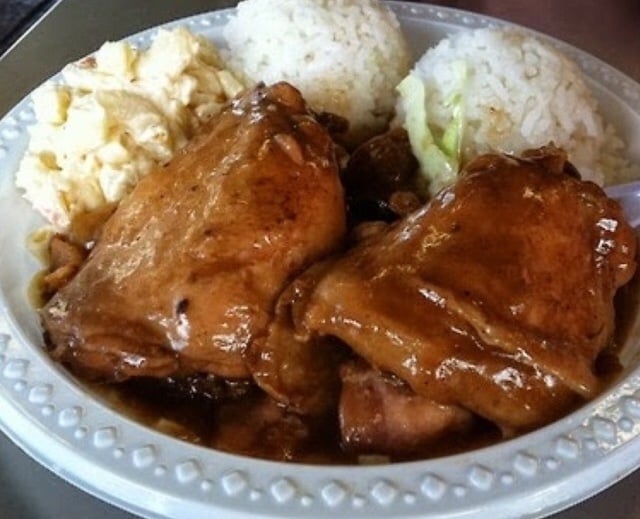 When it comes to local-style plate lunches, shoyu chicken is my go-to comfort food. With a divine combination of sweet and savory, shoyu chicken has long been a Hawaii specialty. It's one of those dishes you can make by throwing all the ingredients into a pot, letting it cook slowly for hours and enjoying for days… if it lasts that long.
For the past few years, I've been on the hunt for the best shoyu chicken in Hawaii. Although some of the best I've had was made by a family member or brought to a pot luck, I've long been on the lookout for sumptuous, home-style versions available at restaurants and take-out spots. I even reached out to my friends and family members on the Neighbor Islands for recommendations.
When comparing shoyu chicken, I considered the following: depth of flavor, color, and the sauce had to be the right viscosity, seeping though the rice, but leaving a delicate layer on top that didn't disappear. Most of all, the meat had to be moist and practically fall off the bone. I want to suck the bone dry and lick my fingers afterwards. Note: this criteria doesn't take into account accompaniments like mac salad or tossed greens and is based on chicken and sauce only.
With that, here are my top 5 picks for the best places in Hawaii for shoyu chicken. I apologize in advance if you get a hankering for some shoyu chicken after reading this post.
No. 5: Surfside Spirits & Deli
Picture 1 of 5
Located in Kihei, this deli's shoyu chicken ($7.95) is well seasoned and moist with a good balance of shoyu and sugar. Not too sweet and not too salty… just right! The portion is a little small, which is typical of most shoyu chicken plates. I really love the color the chicken gets from the sauce; you can see the nice sheen on this chicken that makes it look like it was immersed in shoyu and brown sugar for a good, long time.
Surfside Spirits & Deli
1993 South Kihei Road, Kihei, Maui
808-879-1385
Want more of Our Top 5
Here's our full roundup of Our Top 5 picks