Our Top 5: Pumpkin desserts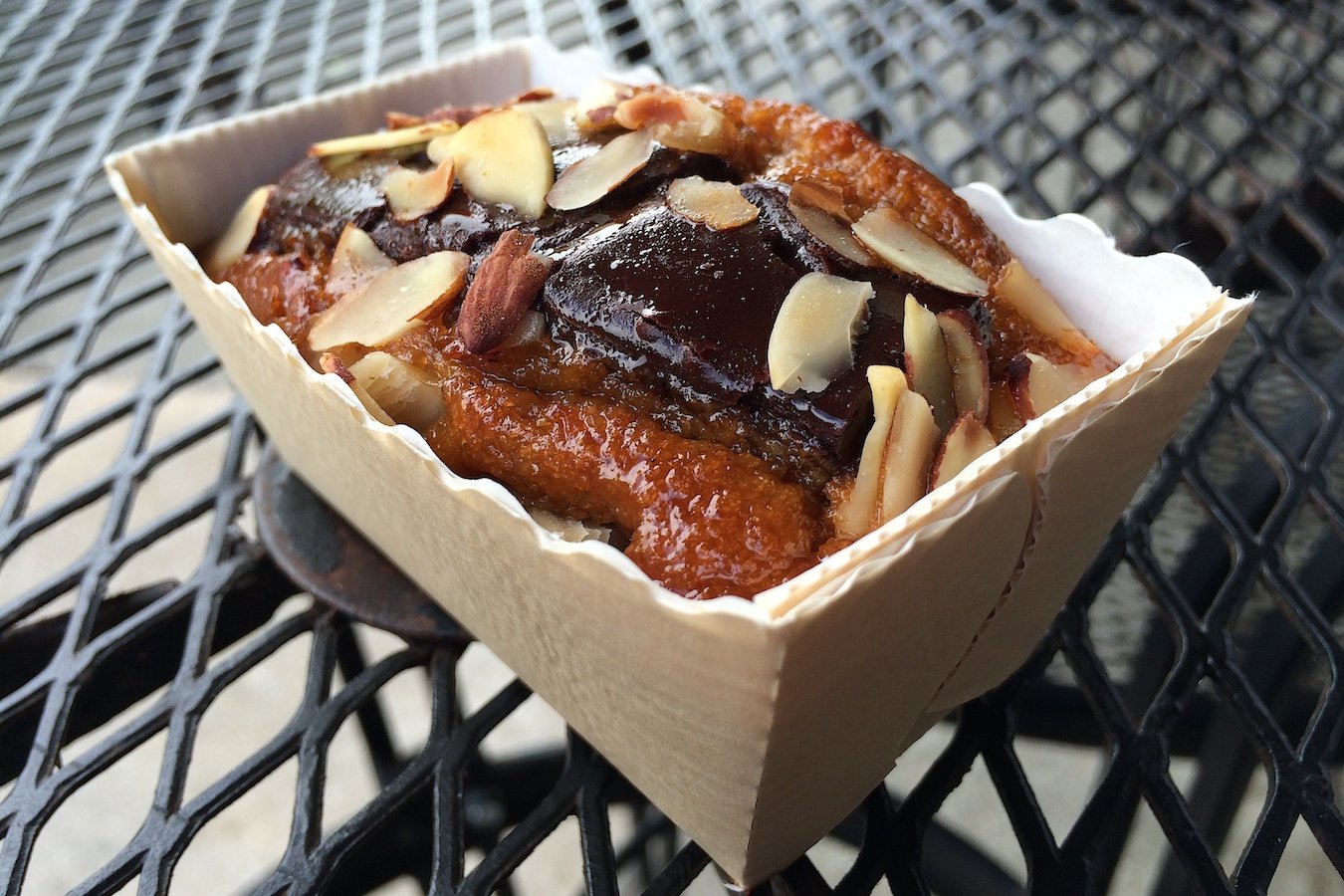 Despite being unofficially referred to as, "Turkey Day," one thing that's just as integral to Thanksgiving dinner is the ubiquitous pumpkin pie.
About a month ago, someone asked me for recommendations on where to get the best pumpkin pie, but I honestly didn't have an answer, since I usually bake my own. This prompted my search for the best pumpkin desserts in town, and here is my Top 5 list.
No. 5: Anna Miller's pumpkin pie
Picture 1 of 5
No doubt Anna Miller's pumpkin pie ($10.60) belonged on this list, however, it made it just barely.
I've had a long love-hate relationship with Anna Miller's pies. Overall, the fillings are great. The pumpkin pie, for instance, is light and creamy; it's the sweetest filling of the pumpkin treats on my list, yet not overpowering. But my issue is with Anna Miller's pie crust. It's not of the flaky variety normally associated with pie. Instead it's crumbly, which would be okay if it was consistent. I've had Anna Miller's pies, for example, where the crust was so crumbly it fell apart. But of the pies on this list, it's the only one baked in an oven, which provides bottom heat and ensures that the crust is cooked through and golden brown on the bottom.
Anna Miller's
98-115 Kaonohi St.
808-487-2421
www.annamillersrestaurant.com
Want more of Our Top 5
Here's our full roundup of Our Top 5 picks