Our Top 5: Pizza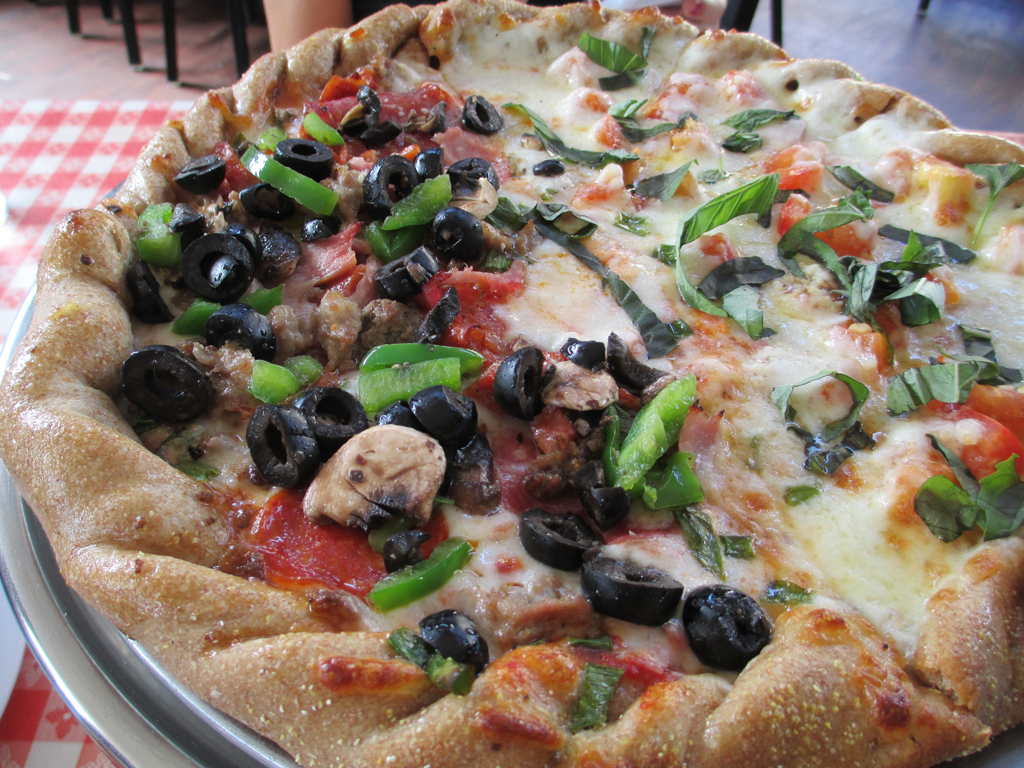 I love all types of pizza. My pizza addiction started when I played baseball and soccer as a kid, eating pepperoni and cheese pizzas from the big chains. In college, I was introduced to the Chicago deep dish, a close relative to the lasagna and packed with a a wall of cheese and stuffed with toppings. As I started to appreciate food more, I realized not all food is created equal, and some dishes stand out from the rest.
When it comes to pizza, the crust and texture must be right. I tend to like a little scorch on the crust. The quality of toppings also are vitally important, and can turn a typical pizza into something extraordinary. Oahu now has many different places turning out quality pizzas, each that stands out for different reasons. Here are my Top 5 pies in town.
No. 5: Kiawe Pizza
Picture 1 of 5
I found Keawe Pizza, a mobile pizza business, at Eat the Street offering some really tasty individually sized pizzas. Kiawe's pies are cooked in a mobile oven that's fired up with local kiawe wood, offering a rich, smoky flavor. My personal favorite is the veggie pizza, topped with grape tomatoes, roasted portobello mushrooms, baby spinach, provolone and mozzarella cheeses. I really love this nice and light combination of ingredients with the tang of an acidic tomato sauce.
Kiawe Pizza
Pops up at Eat the Street, Night Market, farmers markets and other events.
Our Top 5 archive
Our Top 5: Ramen (by Brandon Suyeoka)
Our Top 5: Shave ice (by Melissa Chang)
Our Top 5: Happy hours (by Carey Bennett)
Our Top 5: Saimin (by Mari Taketa)
Our Top 5: Fried chicken (by Diane Seo)
Our Top 5: Pancakes (by Melissa Chang)
Our Top 5: Roast pork (by Myong Choi)
Our Top 5: Burgers (by Ed Morita)
Our Top 5: Poke (by Grant Shindo)
Our Top 5: Cocktails (by Tracy Chan)