Our Top 5: Old-school comfort cheeseburgers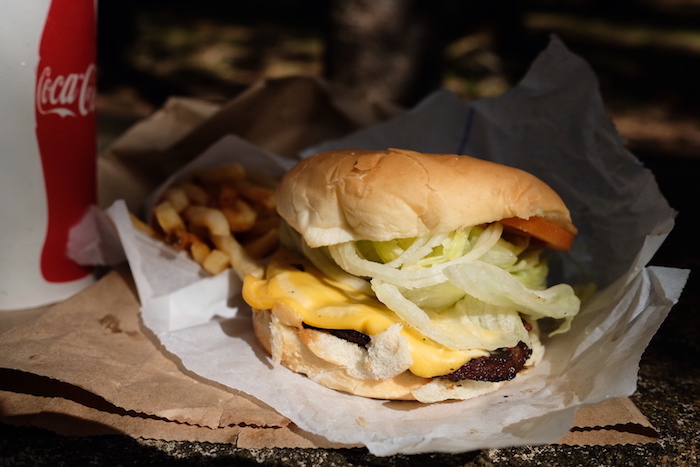 If you haven't already filed your federal taxes, today's the deadline. We at Frolic Hawaii would like to do our part to ease the pain. We've rounded up our favorite old-school cheeseburgers at local diners, drive-ins and yes, dives — all of them $4 or under.
I'll admit, when it comes to cheeseburgers, I'm purely a fast-food chain specialist. So in the spirit of supporting local, I set out on a quest. After this briefest glimpse below of four cheeseburgers in one night in one stomach, you'll find Our Top 6 in no particular order, except that my pick is at the very end.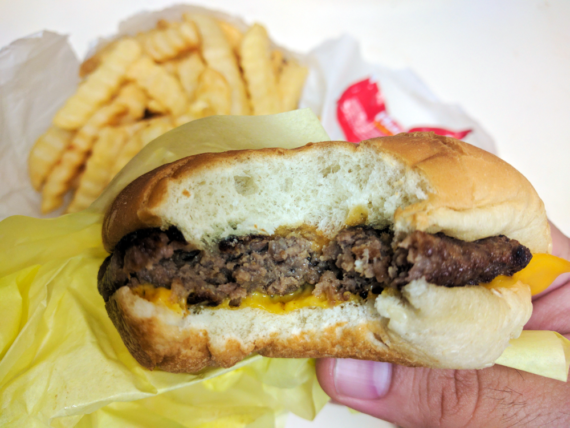 Loco Moco Drive Inn
When Eric asked for a cheap eats, no-frills burger, I immediately knew where I would recommend. Coming in right at the $4 mark, this sizable offering hits the spot when you're looking for that cheesy, meaty burger to fill you up. The patty is seasoned in a way that reminds me of Mom's Lipton French onion soup mix in ground beef. They then slide it between buttered sesame seed buns with a slice of cheese and a special sauce that has the creaminess of thousand island dressing. Each bite is a step closer to heaven and triple bypass surgery, but life is short. Skip the salad and eat a cheeseburger. — Grant "Chuggy Bear" Shindo
Multiple locations on Oahu • locomocodriveinn.com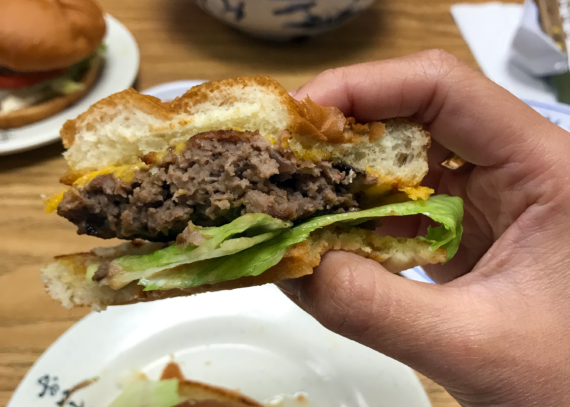 Shige's Saimin Stand
For $3.15, this cheeseburger delivers full-flavored goodness in every bite. The perfectly melted slice of cheese binds the juicy beef patty with the buttery toasted bun. It's simple, delicious, a little messy and very satisfying — especially when eaten together with a bowl of Shige's saimin. — Morgan Kaya
70 Kukui St., Ste. 108 • Wahiawa • 621-3621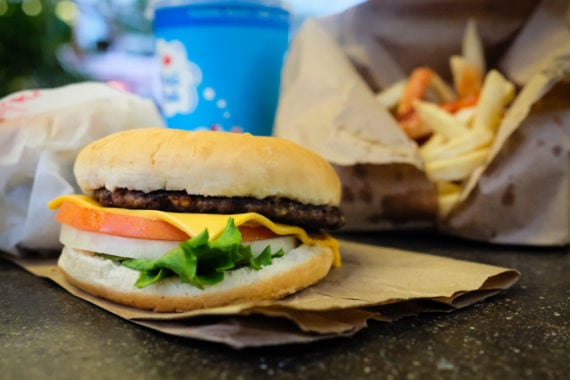 Rainbow Drive-In
I've always thought a cheap and humble drive-in cheeseburger will satisfy you in more ways than a big and fancy one can. Although it's new to my burger repertoire, Rainbow's cheeseburger deluxe packs a decent amount of flavor into its $3.45 price point – a homemade patty charred on the flattop comes stacked with lettuce, tomato and onion and a shmear of sauce on a simple bun. Paired with a slushie float and a bag of fries, it takes me back to the '60s childhood I never had. — Thomas Obungen
3308 Kanaina Ave. • Kapahulu • 737-0177 • rainbowdrivein.com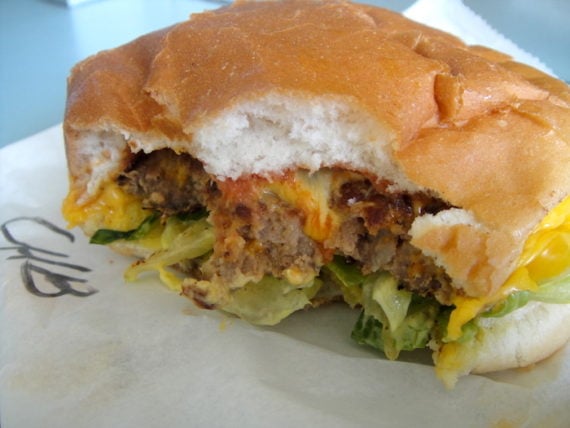 Okata Bento
This cheeseburger stays on the brain. You can phone in your order, but I like the wait while it's cooked to order by Mr. Okata himself. Because Okata's is literally a takeout window in a tiny hall with no seating, you stand on the sidewalk with other random hungry strangers while it's cooked — patty and buns on the grill, the aromas wafting onto Waialae Avenue, the homey ketchup-mayo dressings, the paper bag it comes in. The price has gone up in recent years, to $2.75 now, but it's still the flavor of always. — Mari Taketa
3616 Waialae Ave. • Kaimuki • 737-6063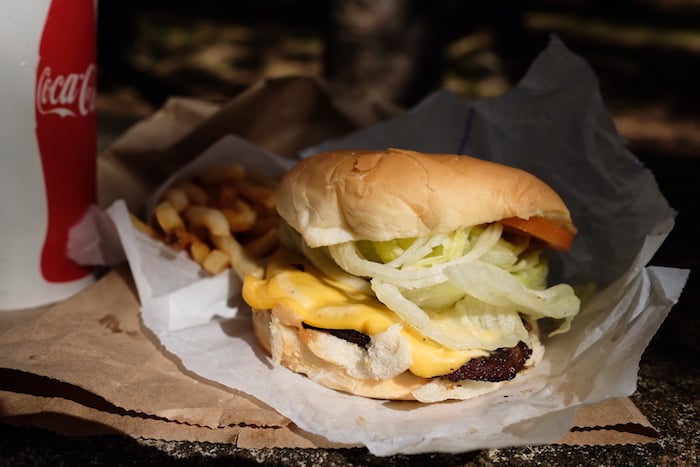 W&M Bar-B-Q Burger
It's very nostalgic because the way these burgers taste today is how they tasted 20 years ago. It also reminds me of places that are no longer around like Kenny's Burger House and Burgerland. And even the deluxe with cheese, lettuce, onions and tomato is $4. — Ed Morita
3104 Waialae Ave. • Kaimuki • 734-3350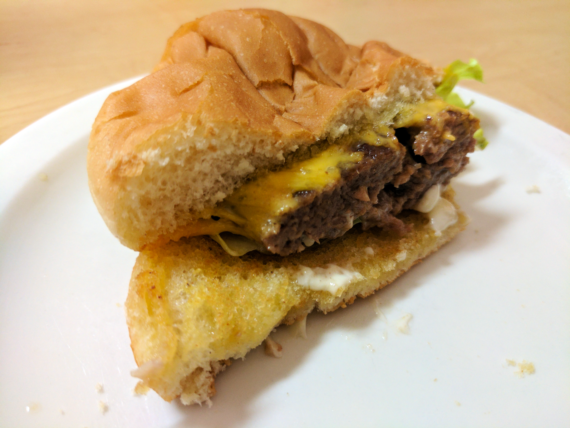 Jane's Fountain
A magical trifecta where the sum is greater than its parts: a slice of cheese, a hamburger patty, a humble bun. Plus lettuce and some secret sauce. Nothing compelling, right? But combine it all and a choir of angels sings. The warm and fluffy bun is a tactile prelude. Molten cheese oozing along the sides of a patty browned to perfection is a visual feast. Rivulets of fatty juices glisten. Bite in and the flavors dance like there's no tomorrow, lingering on your tongue. At $4.05 this just tops our price point. What can I say? You know you've come home. — Eric Baranda
1719 Liliha St. • Liliha • 533-1238
Check out more rankings on Our Top 5 page.