Our Top 5: Holiday sweets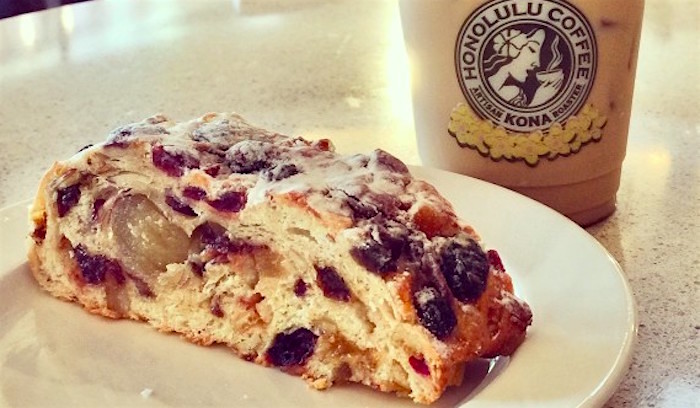 It's that time of year again when visions of sugar plum fairies only whet our appetite for more. We need holiday treats studded with candies and chocolate and dusted with snowy sugar, preferably with rum involved. Heck, we don't even mind the odd snowman or Santa sitting on top.
With Christmas right around the corner, here's Our Top 5 holiday sweets in Honolulu.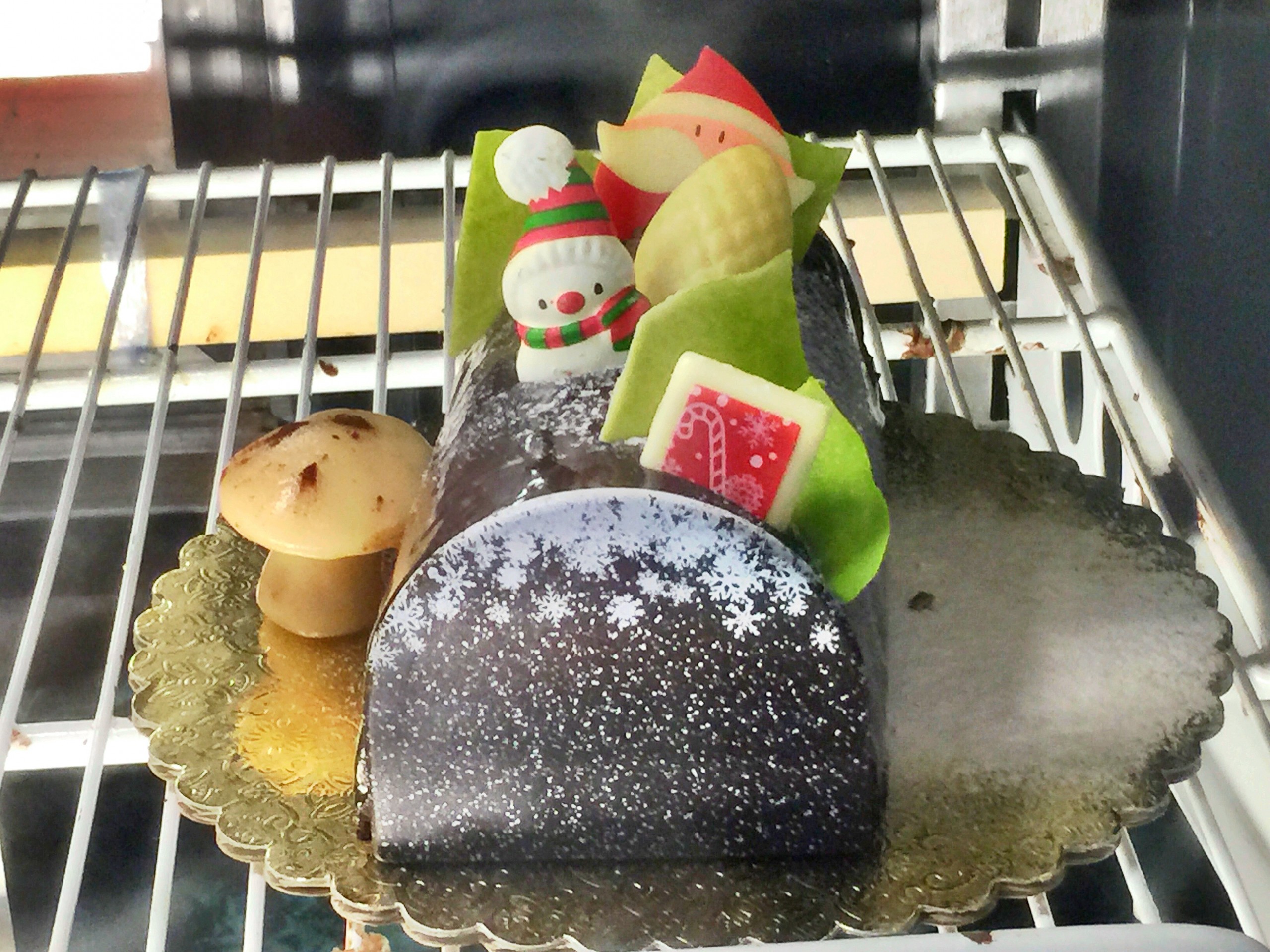 No. 5: Fendu Boulangerie, Yule log, $28
Our sweet list starts with Fendu's buche de noel, also known as Yule logs. As the name suggests, this chocolate cake is decorated to resemble a log, and is usually garnished with mushrooms made out of marzipan or meringue.
You can order a buche de noel for your holiday gathering at Fendu for $28.
Fendu Boulangerie • Manoa Marketplace • 2752 Woodlawn Dr. • Manoa • 988-4310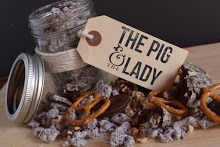 No. 4: Pig and the Lady, Piggy poop, $6 jar
For those of you looking for a non-traditional treat for the holidays, consider getting a jar of pastry chef Rachel Murai's "Piggy poop." Consisting of waffle bits made with bacon fat, salted pretzels, nuts, dried currants and Valrhona chocolate packaged in a mason jar, this fun mix of goodies will make great stocking stuffers.
You can get your jar of Piggy poop for $6 at Pig and the Lady. Orders are being taken until Dec. 23, and can be picked up during normal business hours from Dec. 21 to 23.
Pig and the Lady • 83 N. King St. • Chinatown • 585-8255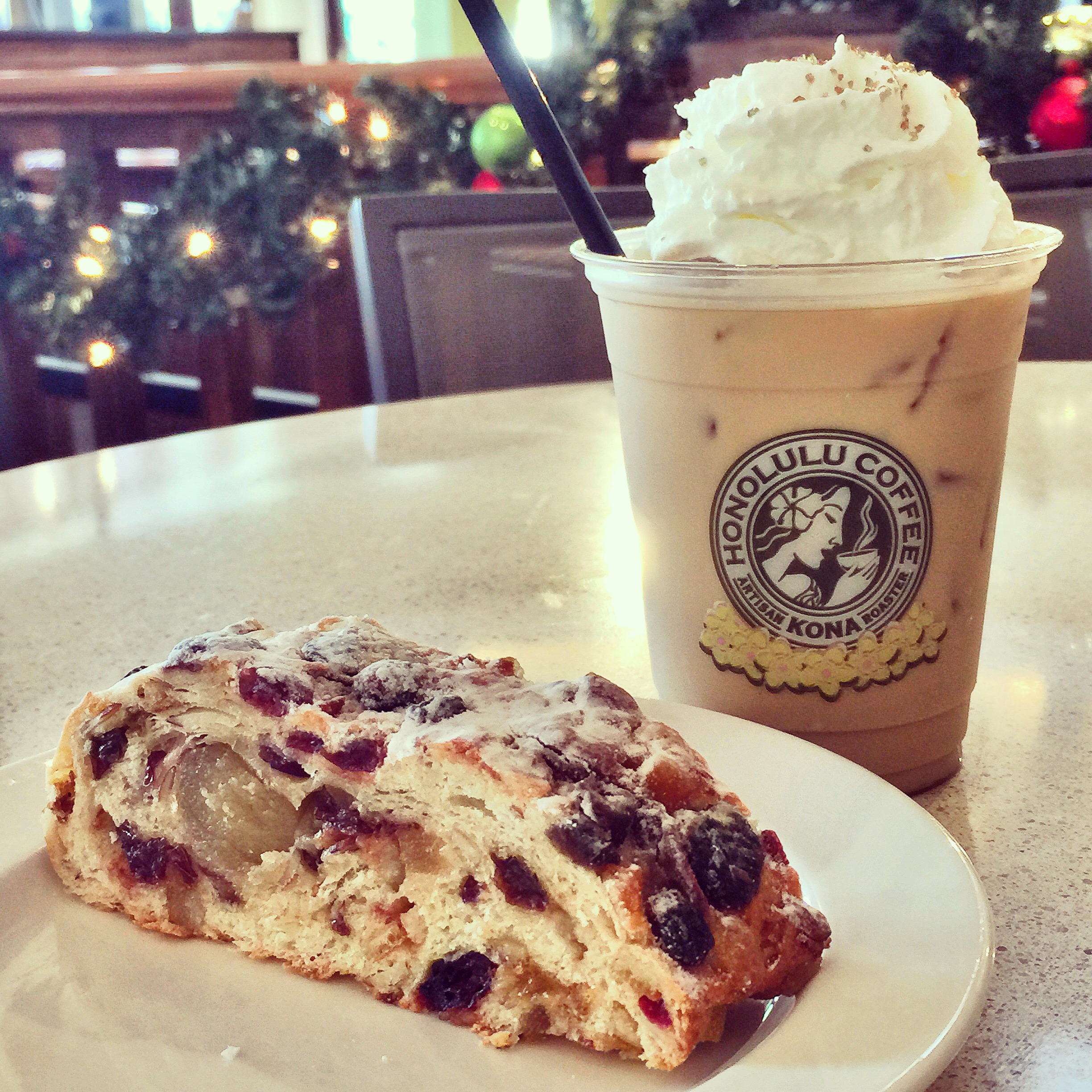 No. 3: Honolulu Coffee Co., Stollen, $14.95 loaf or $2.75 slice
One of my favorite holiday treats by far is stollen. This rich fruit bread is packed with candied fruits, nuts and marzipan and requires a somewhat drawn-out process to make, which is why it's an added treat when I can find a good one.
During the holidays, stollen is available in all of Honolulu Coffee Company's cafes. You can get it by the slice for $2.75, or get a loaf for $14.95.
Honolulu Coffee Co. • Multiple locations • honolulucoffee.com/pages/locations
No. 2: Liliha Bakery, Fruitcake, $17.95 one lb., $29.95 two lb.
If you prefer a holiday treat that packs more seasonal spices, then head to Liliha Bakery to get a loaf of the ubiquitous fruitcake. Jokes aside about everyone gifting the same loaf back and forth, a fruitcake makes a tasty addition to any gathering.
If you're up to it, do what my grandmother used to do, wrap the the fruitcake with a cloth and soak it with rum. Let it sit for a few hours in the cloth, and then cut and enjoy.
Liliha Bakery has fruitcakes available in two sizes – a one-pound loaf for $17.95, and a two-pound loaf for $29.95.
Liliha Bakery • 515 N. Kuakini St. • Liliha • 531-1651 • 580 N. Nimitz Hwy • Iwilei • 537-2488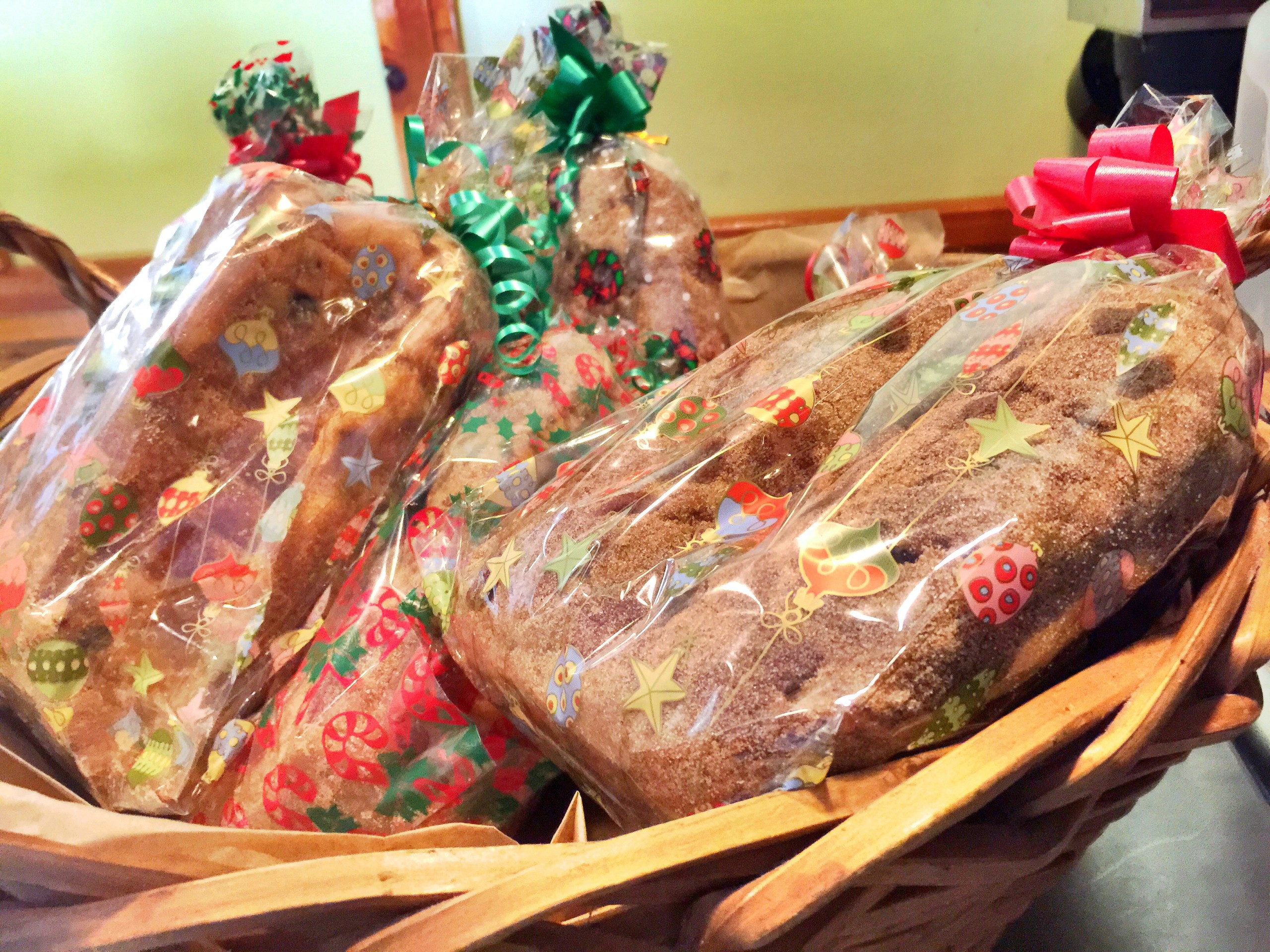 No. 1: Fendu Boulangerie, Stollen bread, $22
Similar in texture to Portuguese sweet bread, Fendu Boulangerie's "modern version of a traditional Christmas Stollen" contains all the candied fruit, nuts and marzipan of a classic stollen with the addition of a healthy dusting of cinnamon sugar.
The soft texture of Fendu's stollen bread ($22) makes it perfect for French toast on Christmas morning.
Fendu Boulangerie • Manoa Marketplace • 2752 Woodlawn Dr. • Manoa • 988-4310