Our Top 5: Cold brew iced coffee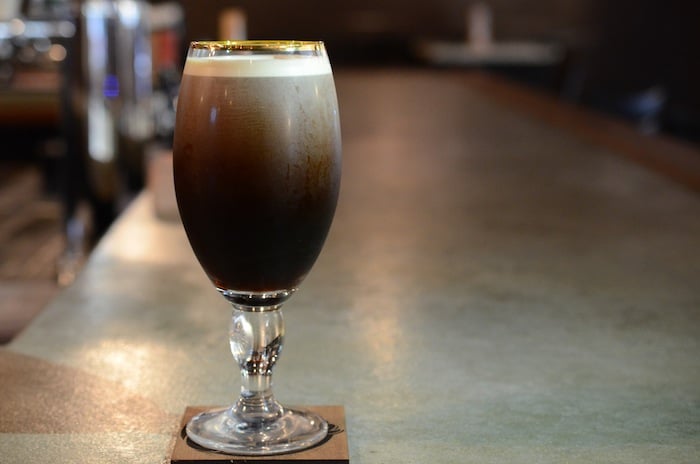 If you're like me, your day does not start until you have had coffee. Whether it be an iced quad Americano with Thai walls or a home-brewed cup of joe, it's what gets our engines going in the morning.
For me, the jumpstart to the day is a high-octane 16-ounce cup of iced cold brew coffee, with no room for cream or sugar.
The growing popularity of the cold brewing bandwagon, which even Starbucks has recently hopped on, charged me up. I set out to find the best toddies around Honolulu, knowing full well that this coffee crawl would have me wired to the bone.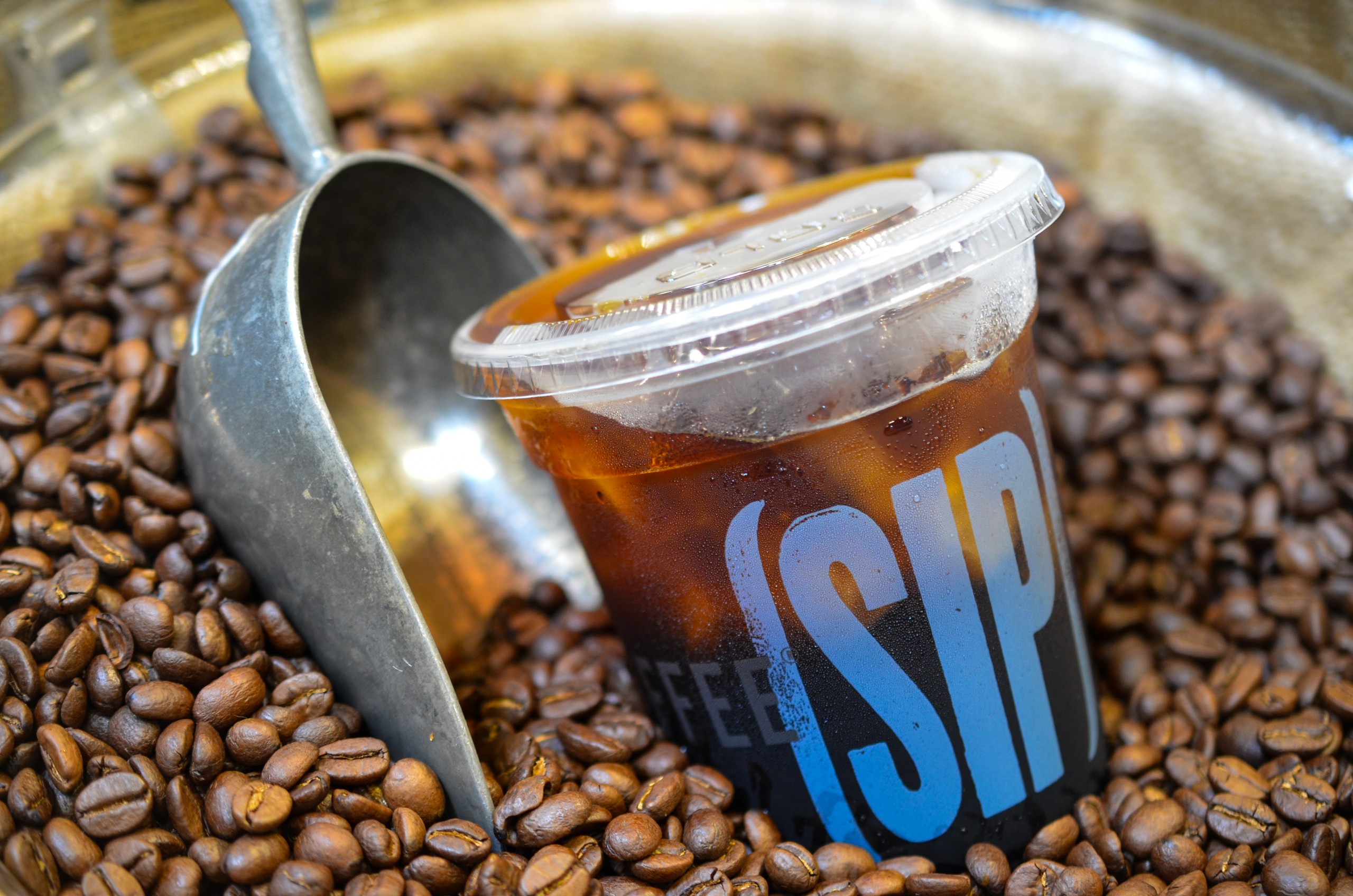 Before we get to our top 5, let's dive into cold brewing and why it may just be the best way to brew coffee.
Cold brew coffee or toddy coffee is brewed with cold or room temperature water. The coffee grounds are steeped for 12 to 24 hours, the coffee is strained, and the resulting concentrate is sweeter and less acidic than traditionally brewed coffee. Bean to water ratios are purely subjective, however, a good place to start is with 3/4 cup of beans (coarsely ground) to 4 cups of cold water. What this means is more caffeine in your cup.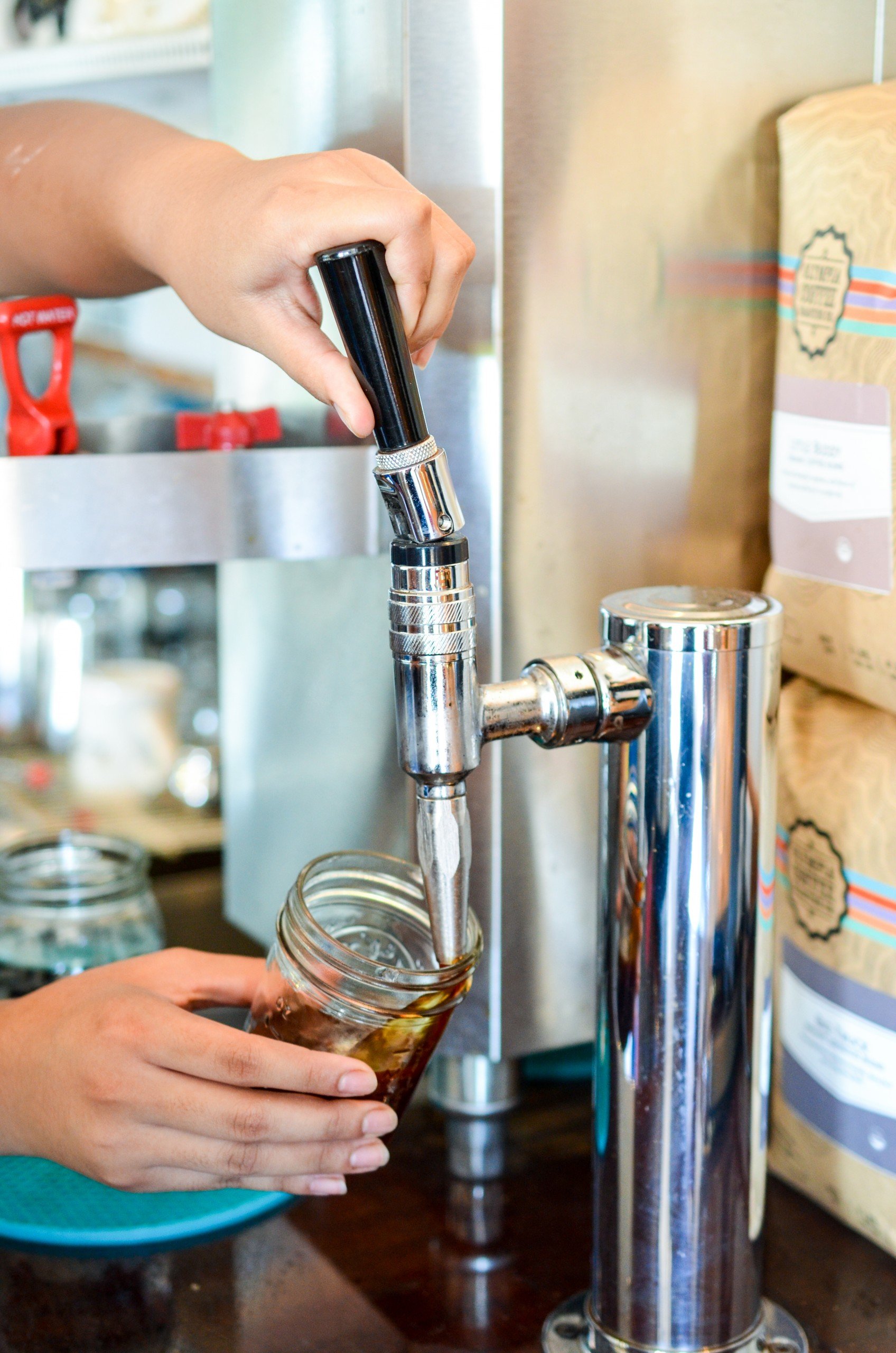 Cold brew should not be confused with iced coffee, which in the classic sense is hot brewed coffee cooled down and poured over ice. Although commonly served over ice, cold brew coffee can be served either hot or cold.
If you thought cold brew was hipster coffee, think again. Let me introduce you to nitro, the newest trend in cold brew. Nitrogen-charged cold brew coffee is slowly popping up around town after catching on at Stumptown and other West Coast roaster-cafes in the past couple of years. It's a serving method where the cold brew coffee is tapped with nitrogen gas that is released through a pressurized valve with tiny holes, producing a full-bodied coffee with a denser mouth feel.
Now here it is, Our Top 5 cold-brew iced coffees: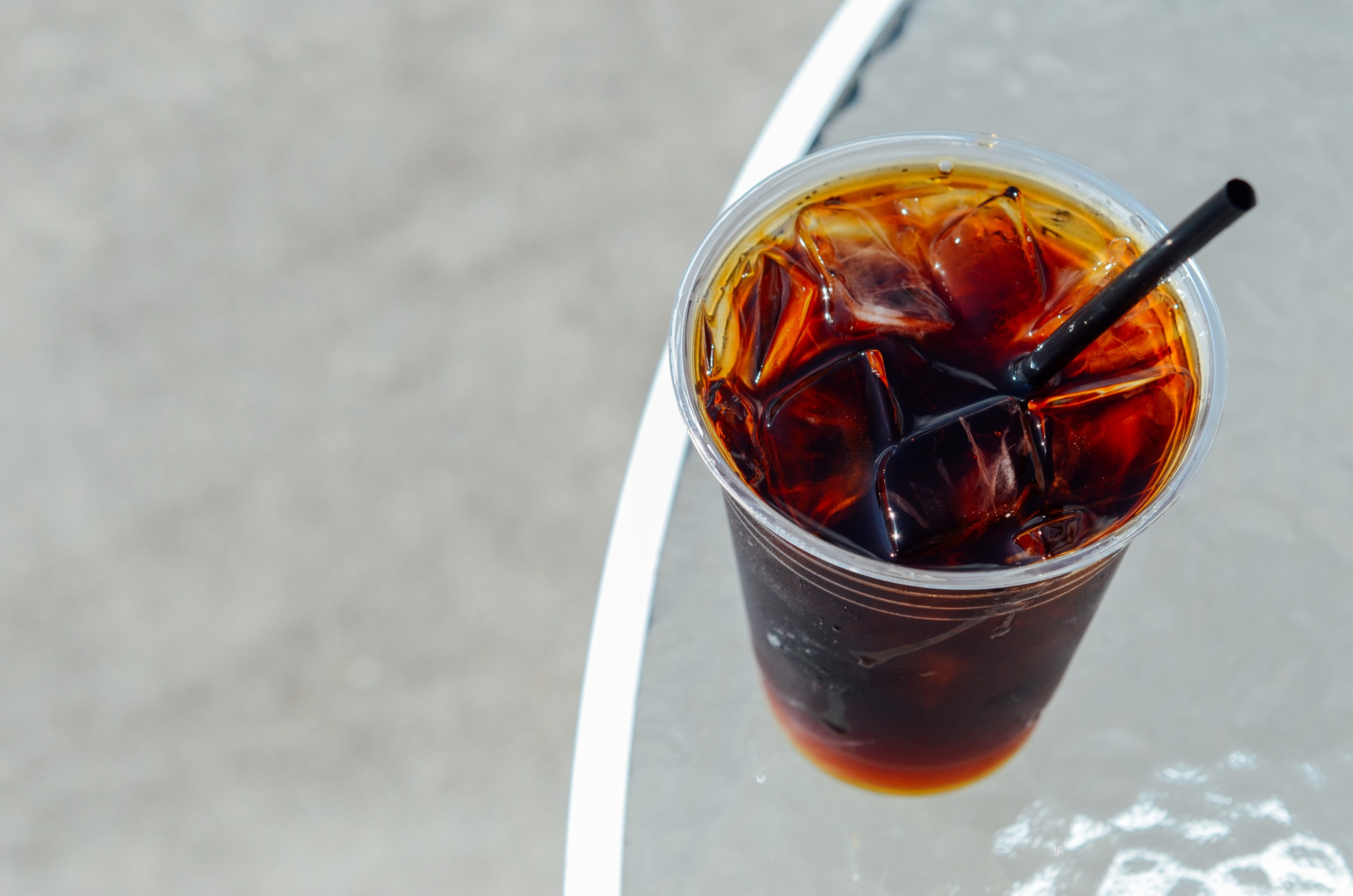 No. 5: Morning Glass Coffee, Toddy, $3.75
Morning Glass Coffee in Manoa rotates its beans. On this occasion they were using Stumptown, but regrettably, I forgot to ask what blend it was because I ordered my toddy as they were closing down for the day. This particular brew has a mild burst of citrus at the front end and mellows out with caramel hazelnut undertones. It's a medium-bodied coffee that's perfect for sipping throughout the afternoon because it's not overly oily or acidic as some of darker roasts tend to be.
Morning Glass Coffee • 2955 E Manoa Rd • Manoa • 673-0065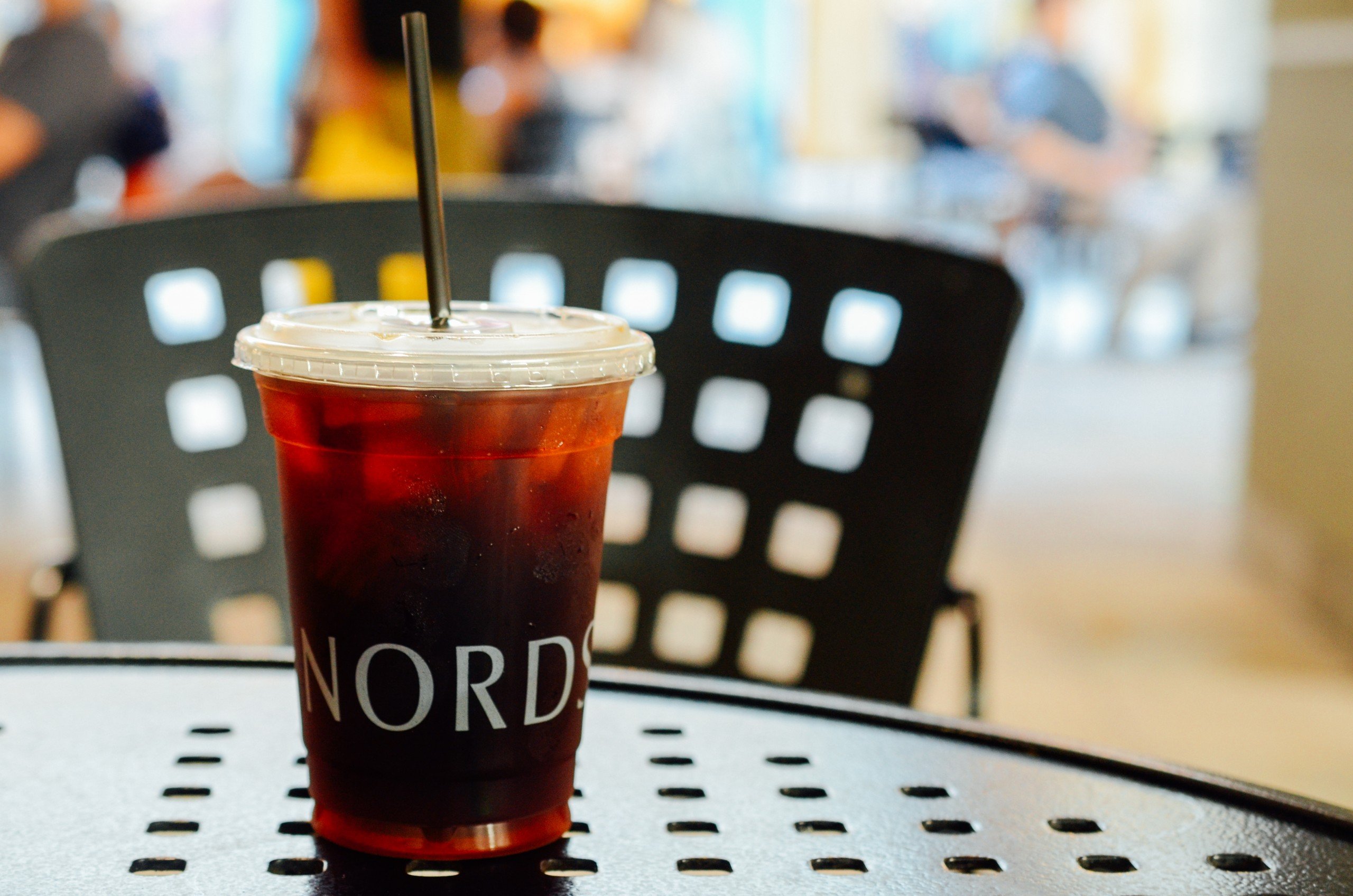 No. 4: Nordstrom eBar, 100% Kona Iced Coffee, $3.50
I was surprised to find out that Nordstrom eBar exclusively cold brews its iced coffee — and was further stunned to find that they offer not one, but two cold brew coffees. The 100 percent Kona iced coffee is a Hawaii market exclusive and the other is their house blend. This toddy has the signature velvety feel you expect from Kona coffee but with a bolder, full-bodied flavor that comes from darker roasts. I was able to pick out hints of caramel on the first few sips with a strong cacao finish.
For the $3.50 pricetag, Nordstrom's 100% Kona Iced Coffee offers the most caffeine bang for your buck; their house blend is a dollar less.
Nordstrom eBar • 1450 Ala Moana Blvd • Ala Moana Center 2nd and 3rd floors • 953-6100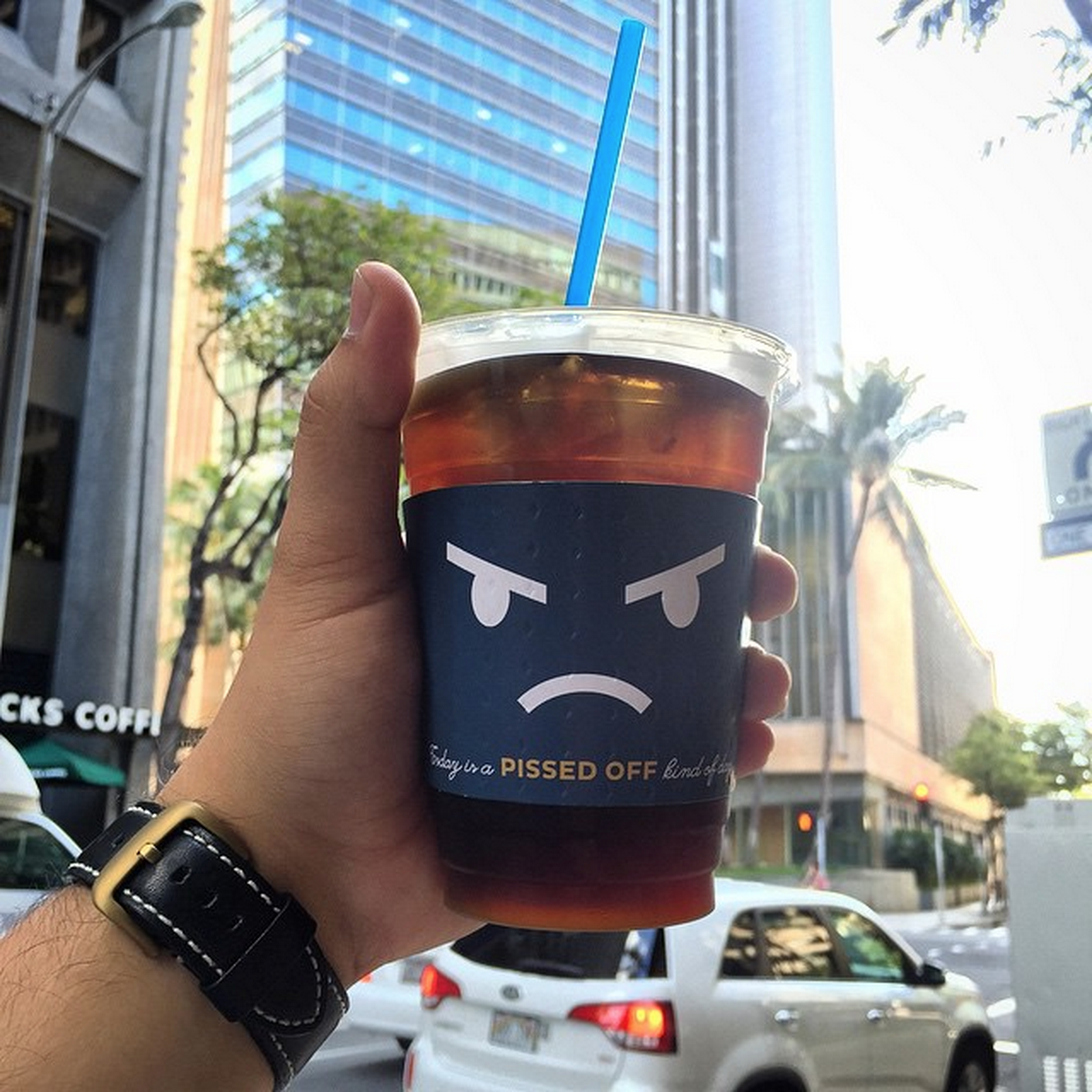 No. 3: Brue Bar, Cold-Brewed Iced Coffee, $3.75
If you're looking for a bright cup of toddy that'll wake up your palate, Brue Bar in downtown is where it's at. They brew with Santa Cruz-based Verve Coffee Roasters' house blend for more than 12 hours, producing a CBC that is a very fruity and citrusy upon first sip and finishes with cherry and honey notes. The low viscosity in the mouthfeel leads me to believe that the coffee is diluted with water before being chilled and served, so get the larger 18-ounce cup if you want an added caffeine kick.
I love Brue's simple, no B.S. aesthetic and that carries through to their coffee. I also like to collect their beverage sleeves because they are so brutally honest.
Brue Bar • 119 Merchant St • Downtown • 441-4470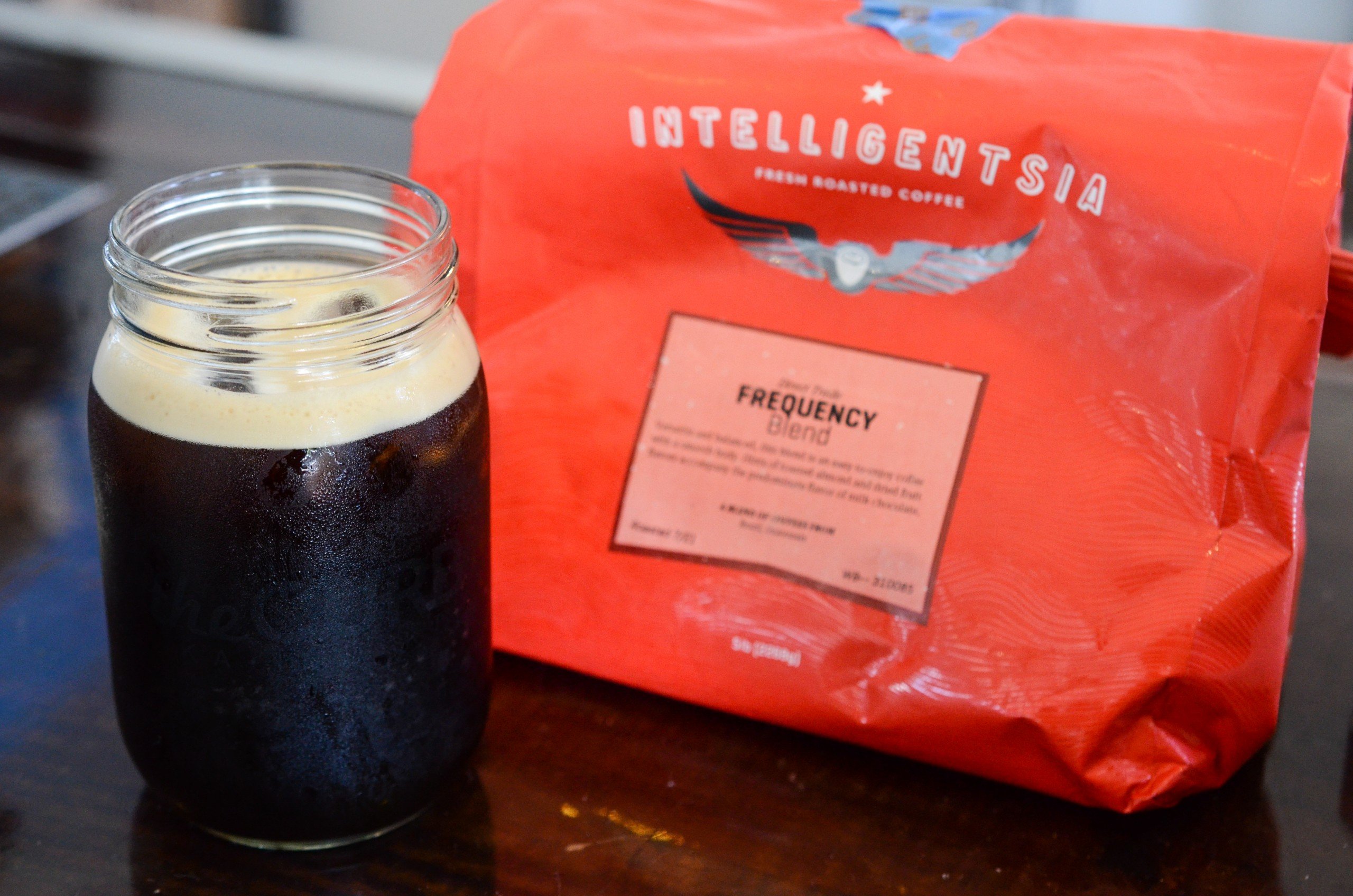 No. 2: The Curb, Nitro Cold Brew Coffee, $3.75
The Curb went with Chicago roaster Intelligentsia Coffee's Frequency blend for this week's batch of cold brew. It's a sweet, balanced roast with notes of milk chocolate, dried apricot and toasted almond. I found it to be mild and slightly oily, producing a very smooth and light sensation on the tongue.
Reyna, the barista working when I went, told me that they rotate between different beans like Olympia Coffee's Big Truck espresso blend and Intelligentsia's Black Cat espresso to keep it interesting and to maintain freshness. She also said that they only brew with beans that have been roasted less than four weeks before.
Not surprisingly, The Curb Kaimuki is one of only two cafes I came across on Oahu that serves nitro cold brew coffee. The exclusivity of it appeals to the coffee nerd in me, but coming from the westside, I find it hard to make it out to Kaimuki for a cup.
The Curb • 3538 Waialae Ave Ste 101 • Kaimuki • 321-1073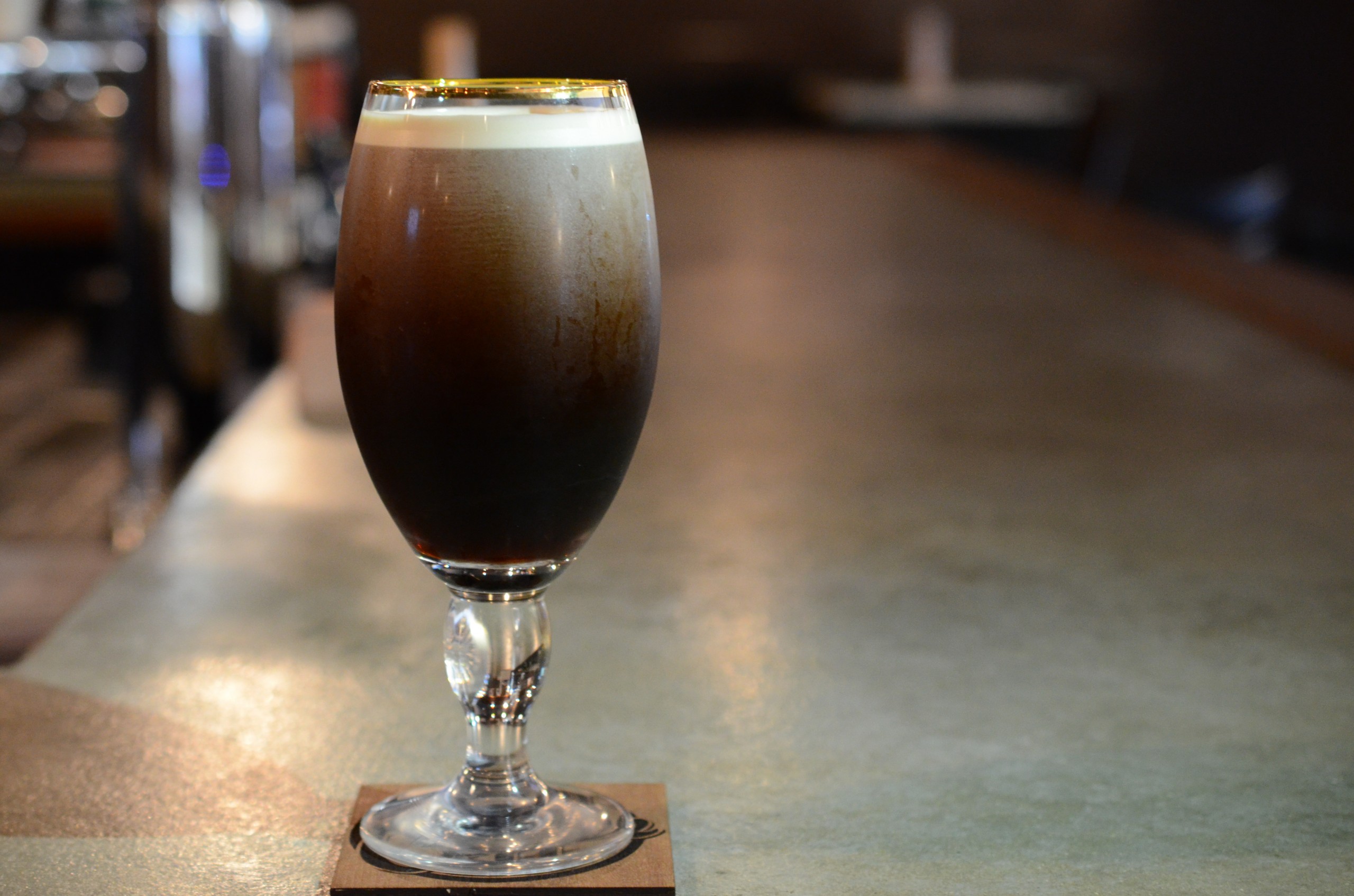 No. 1: Bethel Street Tap Room, Nitro coffee, $5
I felt as if I were biting into one of their moist chocolate mochi cupcakes. When you first sip the nitro coffee, the silky mouthfeel created by the nitrogen carries a creamy milk chocolate, almost malty flavor that rounds out with a smooth and light finish, much like a stout beer. I found out Bethel Street Tap Room uses a blend of Kauai, Sumatra and Costa Rica bean varieties that are roasted exclusively for them. And because it is cold brewed for 24 hours, there is no apparent acidity, removing the need for cream or sugar.
Even though this was the last stop on my caffeine-fueled cold brew crawl, I found Bethel Street Tap Room's nitro coffee to be my favorite of the bunch.
Bethel Street Tap Room • 1153 Bethel St • Chinatown • 524-0920