Our hood: Waipahu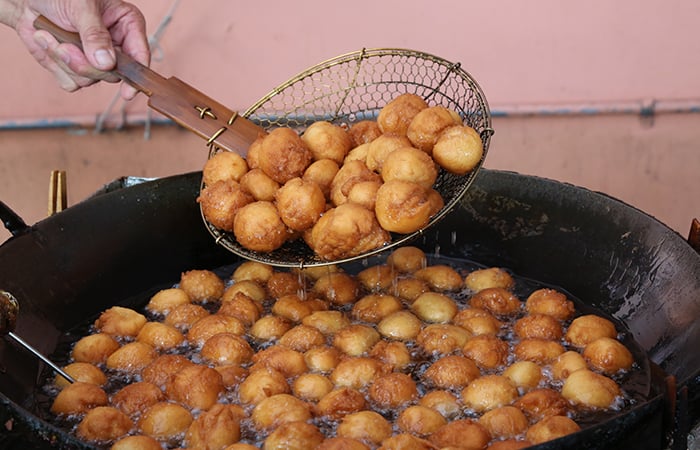 Our hood is a series spotlighting the neighborhoods the Frolic team calls home. Here are favorite places and eats in Grant "Chuggy Bear" Shindo's Waipahu.
Waipahu is my hood. Waves of immigrant laborers have called this former plantation town home, and for most of my life it's remained largely untouched by time. You can still see a few relics from the past, including the iconic smokestack from the Oahu Sugar Company and the restored Hawaii's Plantation Village.
Lately the landscape has been changing. The FilCom Center is a recently built landmark, and of course the rail construction project runs the length of Waipahu along Farrington Highway.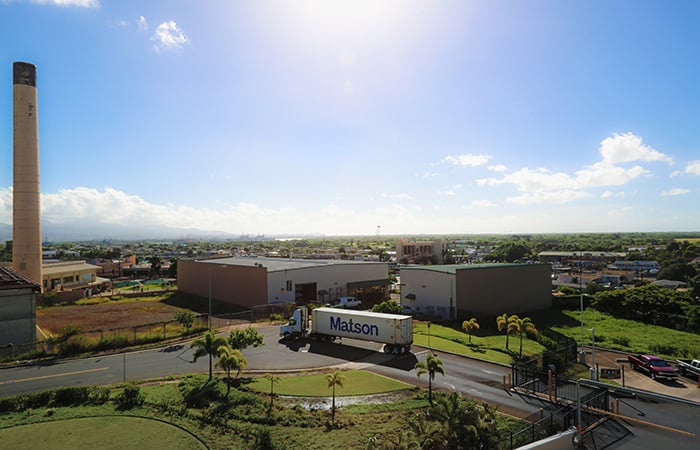 I remember riding around as a child, tagging along with my grandparents, looking out the back window of their Toyota Tercel at the billowing smoke from the sugar mill as they went about their shopping at Arakawa General Store on Waipahu Depot Road and Holiday Mart along Farrington Highway. Those were good memories.
Nowadays, just going to Sato's Okazuya for their pork chop special brings back memories of other old-school flavors at the Big Way and Futaba Japanese Restaurant, which brought the community together.
When I was in elementary school my mom would drive out to K's Bento-ya early in the morning and pick up one of their cheap bentos for my field trip lunch. My three-piece cayenne chicken, two kinds of musubi, piece futomaki, mini hotdog, egg omelet and the now discontinued hash patty were the envy of all the kids with cold cut sandwiches and Lunchables. My classmates would always try to get me to trade for their Snack Pack pudding cups or Raven's Revenge sour candy powder.
There has always been and will always be a debate in Waipahu as to who has the better lechon kawali: Elena's or Thelma's. Some like the extra crispy pork at Thelma's; others appreciate the even dicing of the tomato and onion topping at Elena's. I've always been a big Elena's fan and over the years have noticed they have gotten much better at crisping the pork skin to rival their competitor's.
Tanioka's is another of my favorites. The family-owned poke and bento spot along Farrington is my go-to for Sunday morning breakfast. My usual order is a couple mochiko chicken musubis, ahi limu poke bowl over sushi rice and a spicy ahi bowl each for Mom and Dad.
In high school I bowled in two leagues on Saturdays at Leeward Bowl. One of the best snacks to grab in between leagues was Da Andagi Guy's andagi. He used to set up outside the Holiday Mart/Daiei/Don Quijote in Pearl City, where he fried the doughy Okinawan treats to a golden brown; now he's added the Waipahu location as well. On Sundays (and Mondays and Wednesdays) I head over for two dozen original and cinnamon sugar andagi for $5.
These days, there are even some newer places that bring excitement to Waipahu foodies. Magnolia Ice Cream & Treats caught my eye when they opened in Seafood City earlier this year. Their bright purple ube ice cream and loaded halo-halo treats are perfect for sunny summer days. Ube has always been one of my favorite ice cream flavors (second only to cookies and cream) and Magnolia does it best.
No one believes me when I say that Waipahu has some of the best Korean food on the island. Ohana Inn makes my favorite version of spicy pork. It's in the Waipahu Shopping Plaza, but it's easier to just say it's in the same lot as Suzie's. Delicious ribbons of succulent marinated pork are grilled over an open flame to just the right amount of char before arriving sizzling from the kitchen.
Even though I live up the road in Waipio, Waipahu is and forever will feel like home to me. Rail looms over Farrington and favorite old-time small businesses inevitably shutter every couple of years, but to me this place will always have that small town feel with good, cheap eats.
Sato's Okazuya • 94-235 Hanawai Circle • 677-5503
K's Bento-ya • 94-164 Awalau St. • 671-0160
Elena's Home of the Finest Filipino Foods • 94-866 Moloalo St. • 676-8005
Tanoka's Seafoods & Catering • 94-903 Farrington Hwy. • 671-3779
Da Andagi Guy • Don Quijote Waipahu • 94-144 Farrington Hwy. • 222-3169
Magnolia Ice Cream & Treats • Seafood City Waipahu • 94-50 Farrington Hwy. • 678-6887
Ohana Inn Restaurant • 94-210 Leokane St. • 671-3311