Our Guide: Hosting a Socially Distant Cookie Swap
While COVID-19 is keeping us apart, sharing cookies can bring us together this holiday season.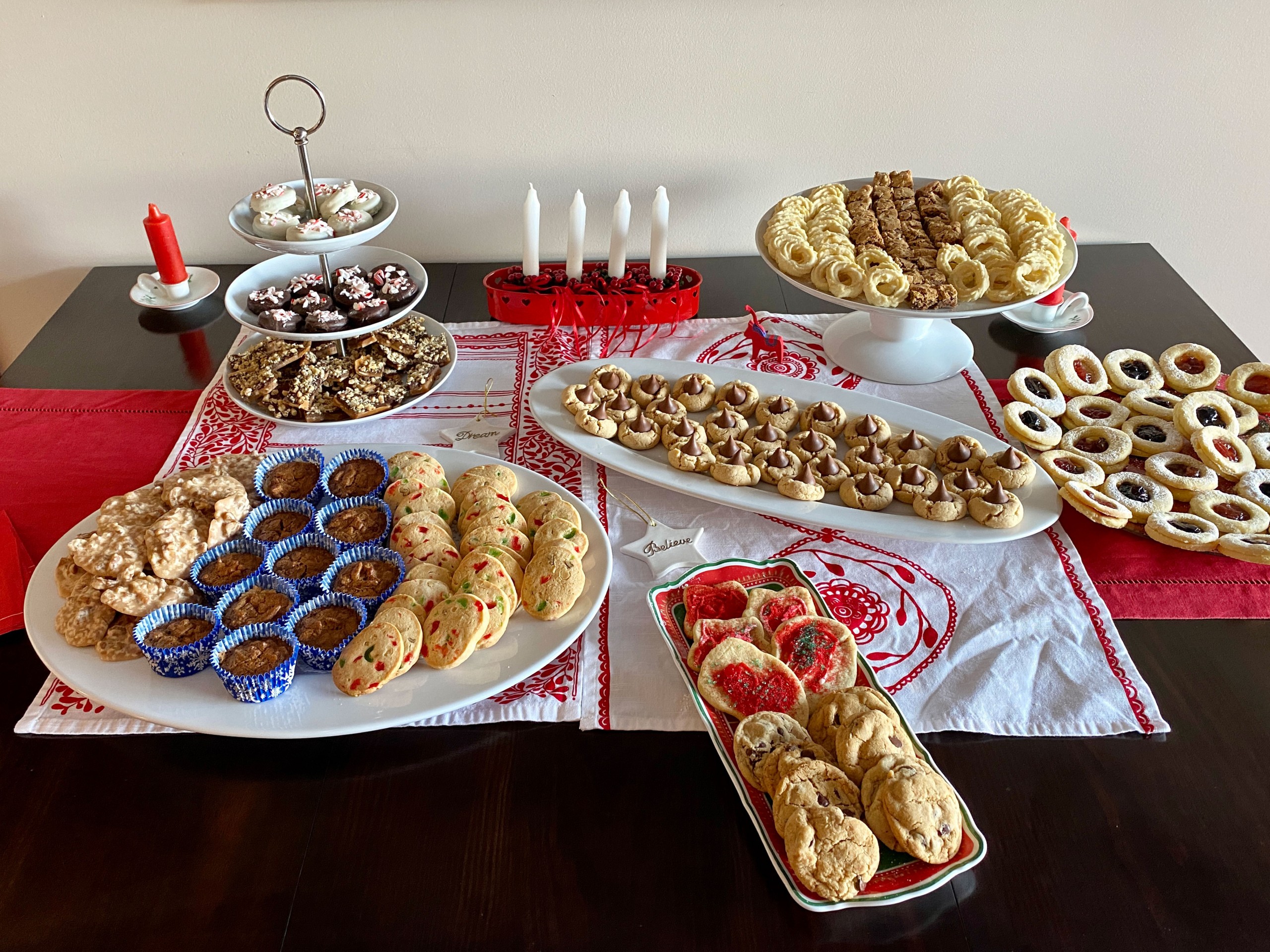 Photo: Laura Dornbush
Christmas cookies are my favorite holiday tradition. I love reading recipes, stocking up on ingredients weeks in advance, baking them and sharing with neighbors, friends, and family. As my 4-year-old son, Duke, has gotten older, he has joined in on the fun too. Albeit it takes us twice as long and makes twice the mess, I get more merriment sharing the experience with him.
With holiday events canceled this year and more time at home, our family coordinated a cookie exchange with Duke's grandparents, aunt and uncle. We've all brushed up on our baking skills for entertainment during the pandemic, so we had high expectations. The plan was for each person to choose a recipe that is special to them and contribute two dozen to swap.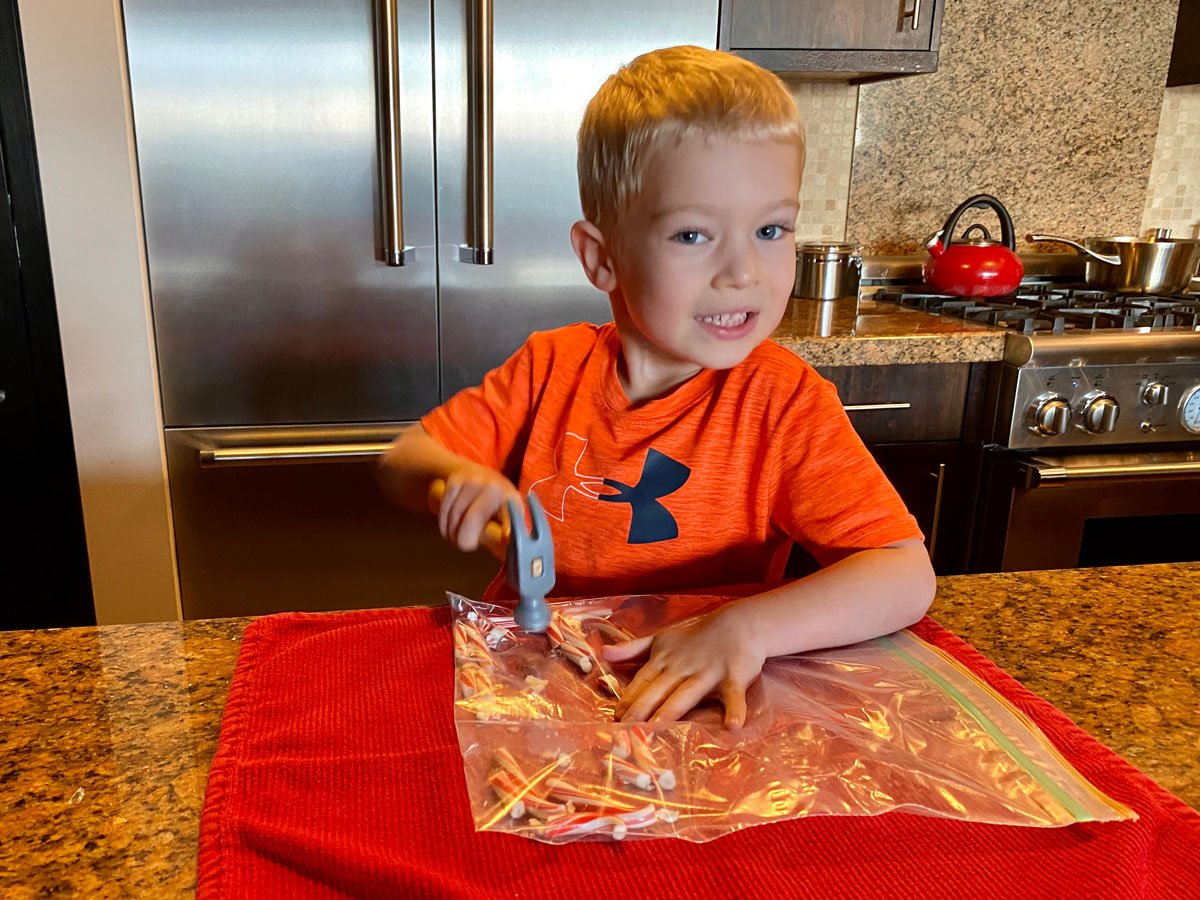 Photo: Laura Dornbush
As fate (and an unlucky year) would have it, my 10-year-old Thermador oven kicked the can three days before the cookie exchange date. In a quick change of plans, Duke and I were able to produce two no-bake recipes: my grandma's stove-top English toffee and candy cane Oreo Cookies (see recipe below). We proved you don't even have to be a baker to participate in a cookie swap!
The most interesting aspect of a cookie exchange is that each family has their own recipes, often passed down from previous generations. So, many of these recipes reflect the family's heritage, culture or nationality. We ended up with MawMaw's praline recipe from New Orleans, Uncle Jochen's Spitzbuben (aptly named "Rascal Cookies") from Germany, Grandma Louise's famed English toffee and Grammy Millie's Swedish spritz which I remember sneaking before dinner when I was a little girl.
After sampling a few of the cookies and sipping hot chocolate, we divvied-up the cookies evenly. Everyone went home on a sugar-high with a diverse platter of cookies, candies and bars to keep for themselves or package in smaller containers to share with others.
Photo: Laura Dornbush
Of course, Duke said he was just in it for the chocolate, but I know he learned valuable skills about following recipe directions, cleaning up and making a homemade gift. The proud face he wore when we delivered a cookie tin to "Uncle," our next-door neighbor who lives alone, proved that he learned the real reason for the Christmas season: giving.
Our Tips
1. Find a Recipe. If you're not a baker (or your oven broke like mine), try out Candy Cane Popcorn or Sea-Salted Smoky Almond Chocolate Bark. But if you have your oven mitts ready, take-on these melt-in-your-mouth Snowball Cookies or decadent Chocolate Layer Crumb Bars.
2. Think Salty. Not all treats have to be sugary. Mix things up with a cereal mix or dolled-up popcorn. Try this Furikake Chex Mix recipe.
3. Stay Safe. Extra precautions are required for a cookie exchange during a pandemic. Please follow the Center for Disease Control (CDC) guidelines and government orders. This includes washing your hands and sanitizing your cooking surfaces before, during and after baking, keeping your group small, and abstaining from participating if you are feeling sick. Luckily, the CDC says there is currently no evidence to suggest that handling food or consuming food is associated with COVID-19.
4. Host Outside or Through a Drive-Thru. Consider setting-up your cookie swap outside in your backyard for more space and fresh air (lucky we live Hawai'i). Alternately, you could coordinate a drive-thru event where participants drop-off their cookies and return to pick-up a variety platter later that day.
5. Wear Gloves. When handling the treats, provide gloves for participants to wear. This will do double-duty to keep everyone safe and free from sticky-hands!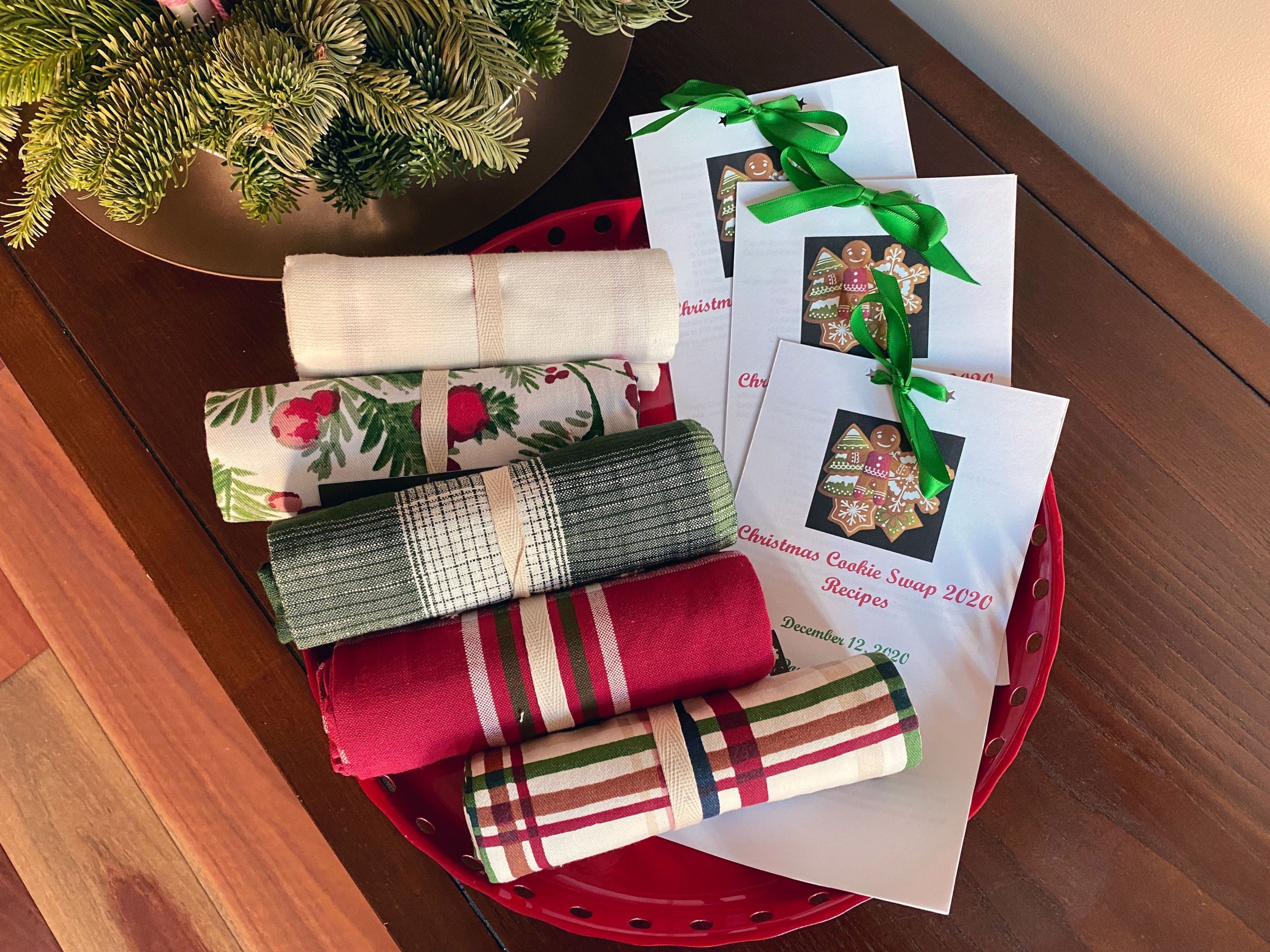 Photo: Laura Dornbush
6. Provide Packaging. Set-out a variety of boxes, tins and bags for guests to wrap their treats in. Don't forget ribbon and gift tags!
7. Share Recipes. Request all the recipes in advance and print them out into a recipe booklet, so guests can bake the ones they loved the most over and over again.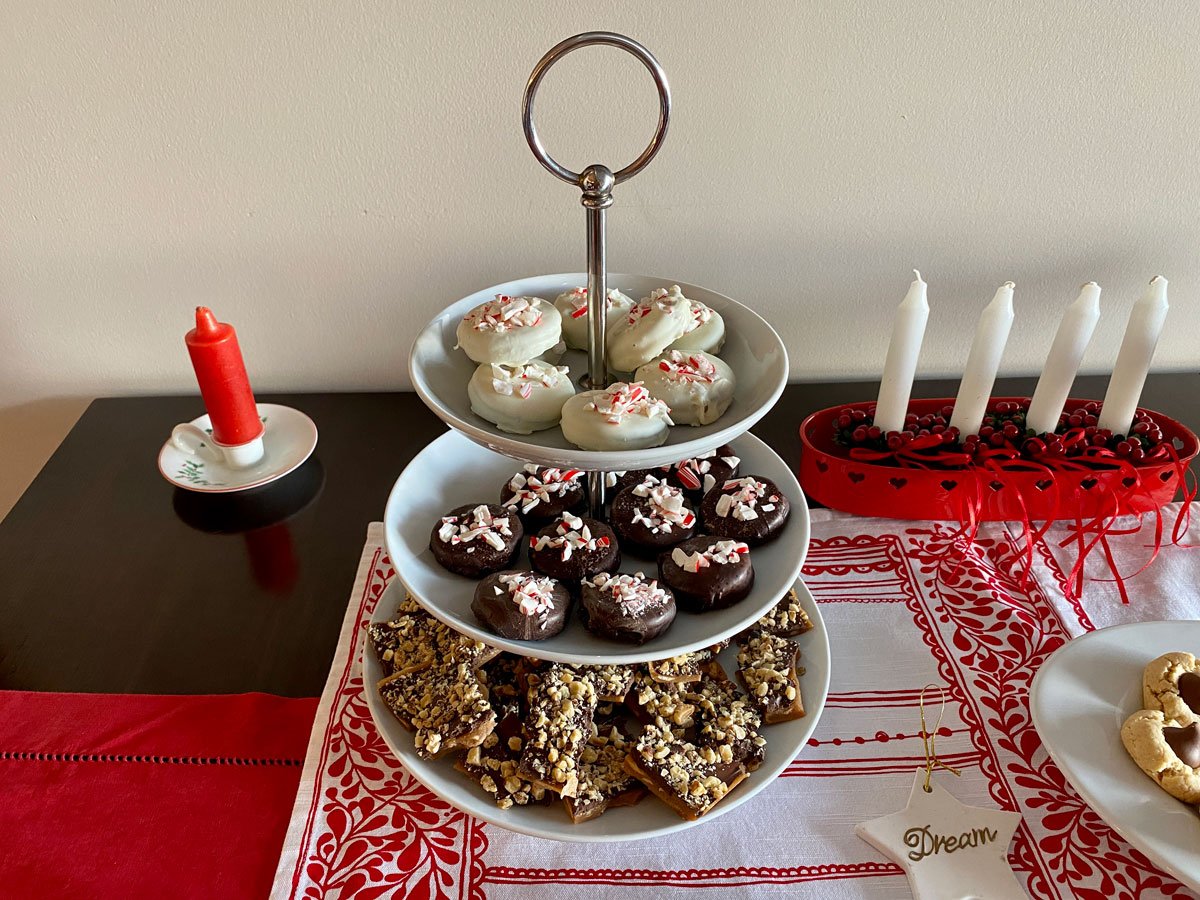 Photo: Laura Dornbush
Candy Cane Oreos
1 12-ounce package of chocolate chips (white, semisweet or dark)
24 Oreo cookies
4 regular-sized candy canes
Crush candy canes in a sealable bag using a rolling pin (or a toy hammer like Duke did). Melt chocolate in a glass bowl in the microwave in 15-second increments, stirring in between, until melted. Dip Oreos in melted chocolate until fully coated. Allow excess chocolate to drop off and place on a greased wire rack. Immediately sprinkle on crushed candy canes. Let cool until chocolate is set.
Yield: 24 cookies.