Our Guide: 2019 Honolulu Festival
Catch live cultural performances, indulge in food from across the globe and more from March 8–10.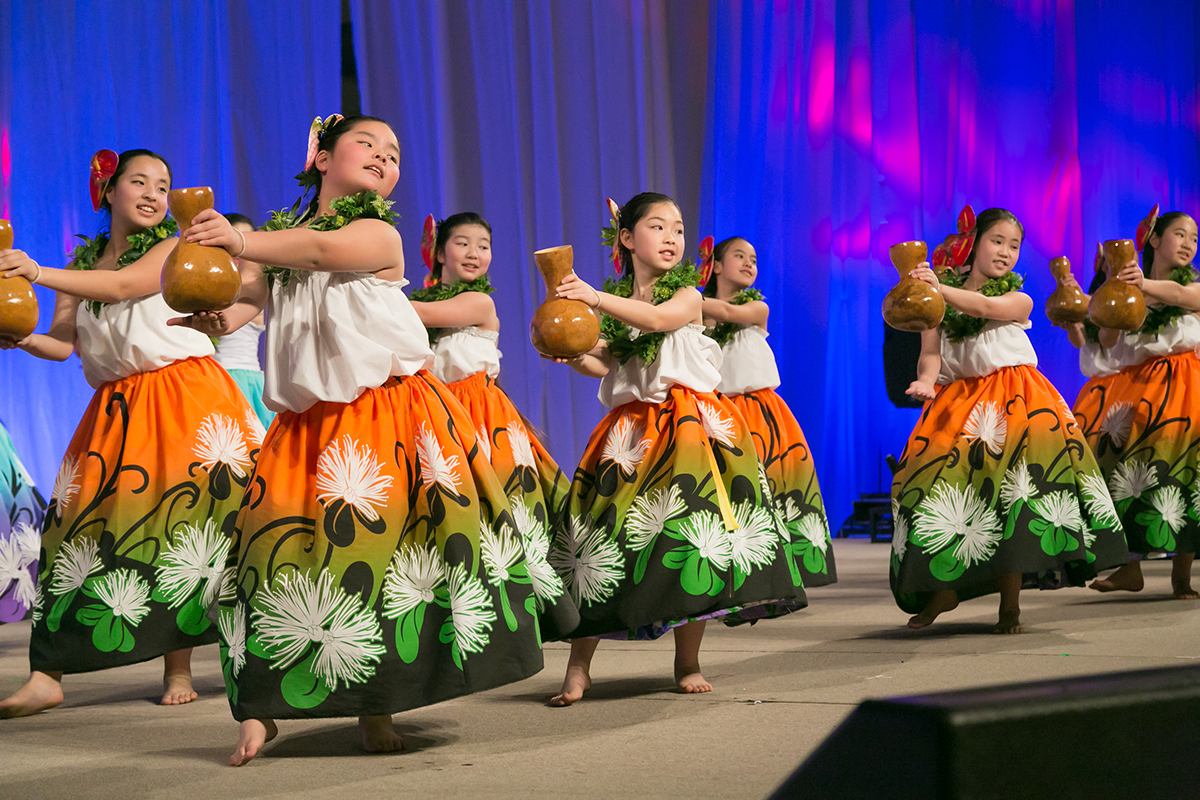 Photo: Courtesy of Honolulu Festival Foundation
If you're interested in learning about the cultures of the Pacific Rim, the Honolulu Festival is the place to be. Now in its 25th year, the three-day festival typically attracts thousands of visitors and performers every year who pack the Hawai'i Convention Center and other venues in Honolulu. Here's our guide to what to expect, what to watch and more.
WHAT IT IS
The Honolulu Festival features cultural exhibitions, performances, food, crafts and more from Friday, March 8, to Sunday, March 10. These events, most of which are free and open to the public, are held throughout Honolulu, including at the Hawai'i Convention Center, Ala Moana Center, Waikīkī Beach Walk and International Market Place.
WHEN AND WHERE
The event begins on Friday, March 8, with educational school tours, a reception at Washington Place and a friendship gala (get your tickets for the gala here).
The main part of the festival starts at 10 a.m. Saturday, March 9, with a pretty impressive lineup of cultural dances, music and traditional arts at the convention center. About 131 groups from Japan, the Philippines, Brazil, Poland, Taiwan, Australia and Canada will travel to Hawai'i to perform, along with several local groups. Performances end at 6 p.m. and are scheduled from 10 a.m. to 2 p.m. Sunday, March 10.
You can also catch live performances at Ala Moana Centerstage, Waikīkī Beach Walk and International Market Place.
WHERE TO PARK
Park at the convention center for $10.
TIPS
Grab a Honolulu Festival newspaper at any of the performance locations. It will have a full entertainment schedule, information on each group and the parade route.
Many of the food and craft booths at the convention center will accept credit cards, but bring cash just in case. If you forget, there will be ATMs inside.
Arrive early, and bring lawn chairs and mats to claim your spot along Kalākaua Avenue for the parade. Remember to also pack snacks and water. The opening performance begins at 4 p.m., with the parade in full swing by 4:30. Stay in Waikīkī for the fireworks show to follow (if you skip the parade, plan to arrive early for that too).