OnoPops Now at Zippy's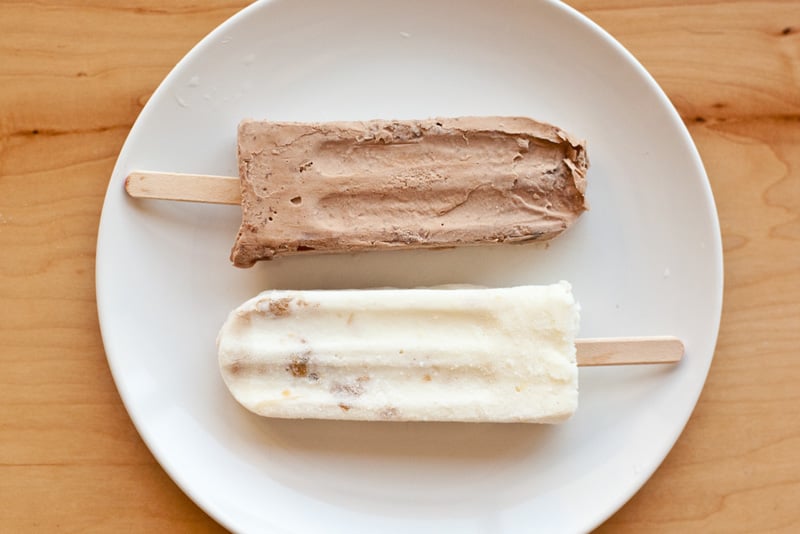 Just in time for summer, OnoPops are now at Zippy's … and not just any OnoPops, but two just-for-Zippy's exclusives: A Hawaiian vanilla ice cream pop with chunks of Apple Napple, and a Waialua milk chocolate pop mixed with dobash cake. It's what OnoPops does best—incorporate beloved local flavors with locally-grown ingredients, in the vein of its other classics like guava chiffon and pineapple lihing pops.
How did our favorite popsicle makers team up with our favorite fast food chain? Zippy's director of marketing is a regular at KCC farmers market, where OnoPops sells every Saturday, and one day approached OnoPops with the idea of a collaboration.
Things moved pretty quickly after that, says Josh Lanthier-Welch of OnoPops. After all, "Cake and ice cream on a stick, what could possibly go wrong, right?"
For now, OnoPops is available at seven Zippy's locations—McCully, Makiki, Kapahulu, Vineyard, Waipahu, Ewa and Kaneohe—for $3.50 a pop.