Onopops Fruit Syrups: All Natural, All Local Syrups for Your Sodas and Cocktails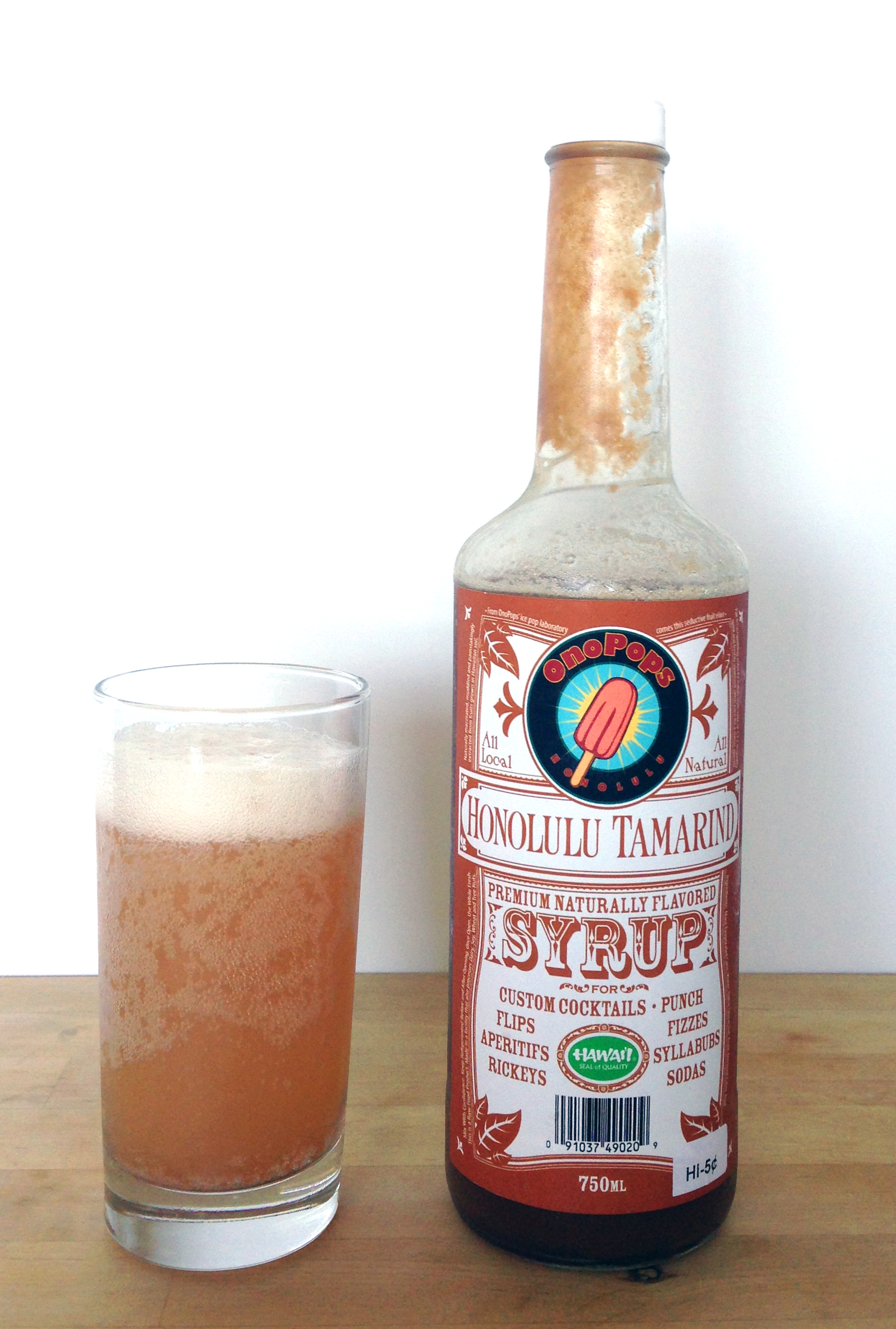 OnoPops is well known locally for its frozen treats, but the company's all-local and all-natural fruit syrups are as delightful as their popsicles: Flavors include Kula Strawberry, 4 Kine Lime and my favorite, Honolulu Tamarind.
You can make a quick fruit soda with these syrups, just by adding soda water, but grownups might prefer using them to whip up a tasty cocktail or two. The tamarind flavor, for example, makes an easy, great drink when mixed with equal parts of spirit and fresh-squeezed citrus. Try bourbon, lime and the tamarind syrup for a novel take on the whiskey sour.
Need more ideas? Here are three more recipes from OnoPops' founder Josh Welch, just in time to toast the new year.
Dark & Typhoony
2 oz Kraken Dark Rum
1 oz OnoPops Honolulu Tamarind Syrup
1 oz Lillet Rouge
4 oz strong ginger beer
1 oz fresh lime juice
El Olvidado
2 oz good silver tequila
1 oz OnoPops Honolulu Tamarind Syrup
4 oz club soda
wedge of lime
Tierra Del Fuego White Sangria
1 bottle Torrontes
12 oz club soda
1/2 cup Pisco
1/2 cup OnoPops Honolulu Tamarind Syrup
1 crisp pear, thinly sliced
1 meyer lemon, sliced in rounds
$19.99, available at Whole Foods Kahala, 738-0820