Ono2Guys: Cute new Korean bakery in Kaneohe
The owners are as cute as the products at this Windward Oahu bakery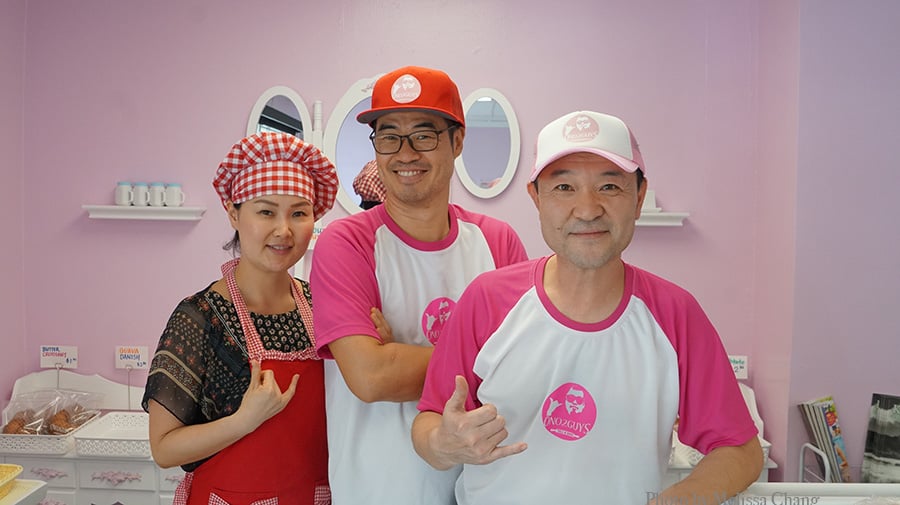 I'd been following Ono2Guys on Instagram for a few months and had been meaning to try them since they had such a professional feed that intrigued me. Recently, instagrammer Ray Yamamoto posted a photo from there and tagged me, reminding me to check them out. Oh, the power of social media!
I went that afternoon and fell in love with the quaint and somewhat quirky little bakery in Kaneohe. Now, you won't find it easily the first time; it's on Kamehameha Highway in Adon Plaza, a tiny strip mall in a very residential area. It looks almost out of place, as Ono2Guys is probably the only Korean bakery in Kaneohe … or the Windward side, for that matter. But it's not just the kawaii interior or the perfect little pastries. Everyone, including me, raves about the people: Ewa in front, and Kai and Lei in the kitchen (they adopted Hawaiian names because they felt their Korean names are too hard to pronounce).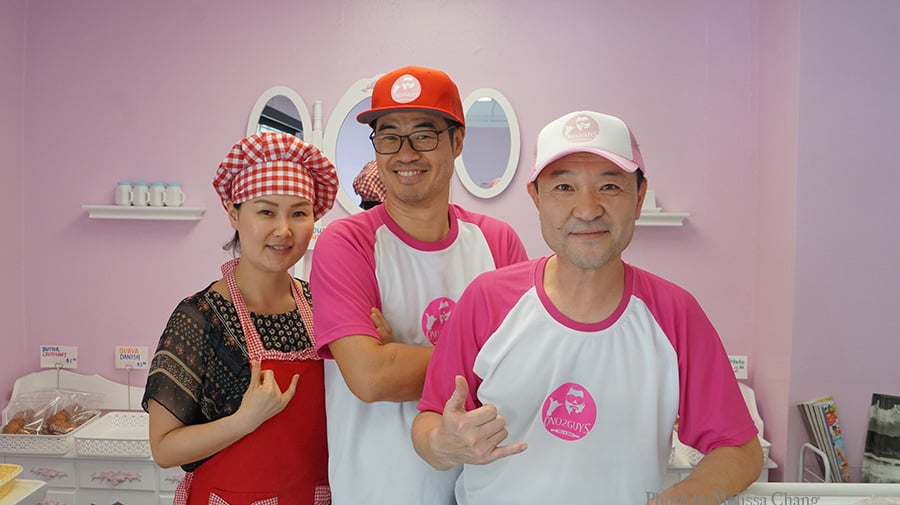 When you walk in, Ewa greets you and gives you an overview of the baked goods. When you make your purchase, he often throws in something extra, because he has fond memories of Korean storekeepers who did the same for him when he was growing up. His positivity and energy are so infectious, you'd never know that Ono2Guys had a rocky start. But more on that later.
But back to the bakery! Everything is baked fresh, and the pastry fillings are unique: the banana custard uses local apple bananas, the mandoo bun is actually a meatless Korean version of manapua, they use Korean sweet potato for its extreme moistness, and one of the best-sellers is a white bean yuzu. They also sell a Korean cheesecake, which is like the fluffy Japanese cheesecake, but with a slightly creamier flavor.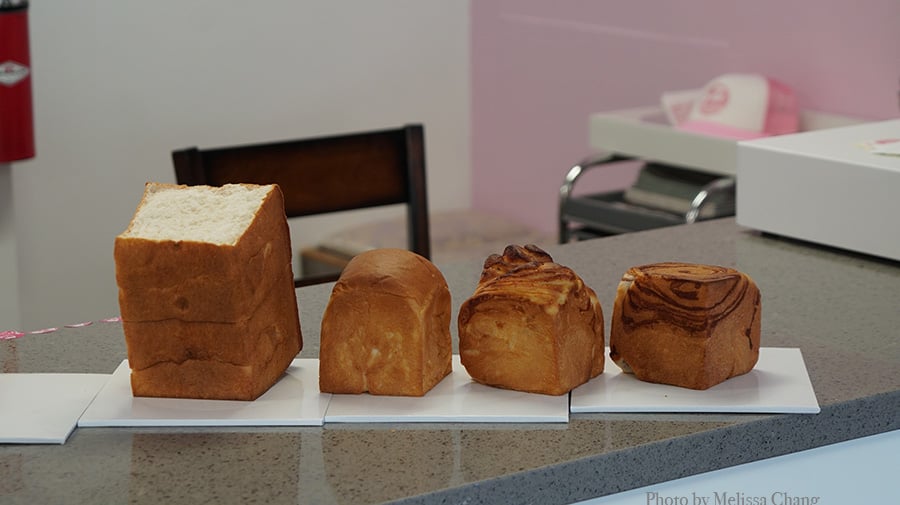 They also have soft breads, like their milk loaf, which is as soft as cotton; their chestnut loaf, filled with whole Korean chestnuts; and their "crazy loaf," bread with sweet potato or red bean tiger stripes.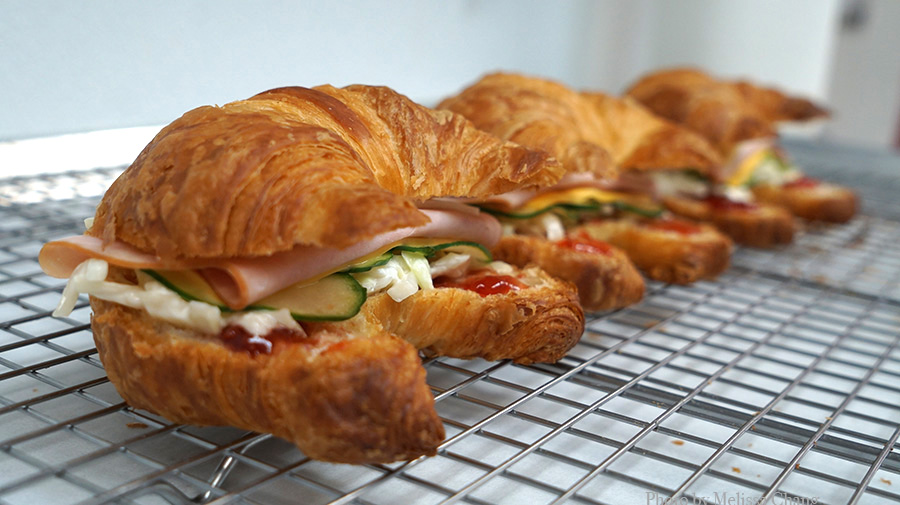 One of my favorite items is actually their Korean croissant sandwich, based on an "Idol Sandwich" that Kpop stars made trendy in Korea. Ono2Guys' version has ham, cheese, cucumbers, slaw and — get this — strawberry jam. It does have the sweet-savory thing going on, but the creamy slaw freakishly pulls all the flavors together. I've already had three of these things. It's that good!
You can see more in my video, above, or in our Hawaii News Now segment.
If you're on instagram, I encourage you to follow Ono2Guys, not just to be social. When they opened on March 1, no one showed up. In regrouping and rethinking their business strategy, one of their friends suggested they get on Instagram, and that was the first time Ewa had ever touched the application. He had worked as a director for television commercials in Korea for 16 years, so creating professional visuals came easy to him. Since then, business has slowly grown and they now have a fiercely loyal audience. Including me.
Ono2Guys
45-773 Kamehameha Hwy.
Kaneohe
762-3111
Starting July 1: Open 6 a.m. to 3 p.m. Thursday through Monday (closed Tuesday and Wednesday)