Online this Friday: Barrio Vintage and Roberta Oaks collab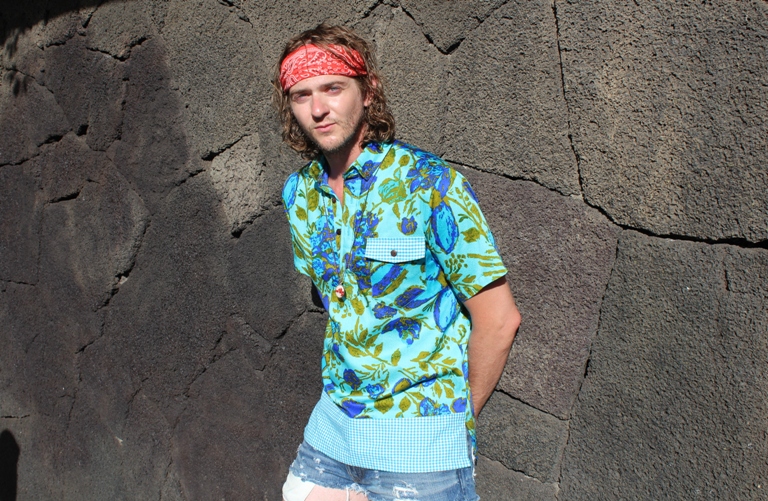 What happens when Barrio Vintage and Roberta Oaks, two longstanding fashion boutiques in downtown Honolulu, collaborate on a new fashion line?
You get Psychedelic Swell, a collection that combines upcycled vintage fabric from Barrio Vintage and reconstruction design by Roberta Oaks. The pieces have a vintage feel with a fun, fresh modern twist. Think day-glow neon colors, swirls and floral prints on barkcloth, a tightly woven cotton with a bark-like surface.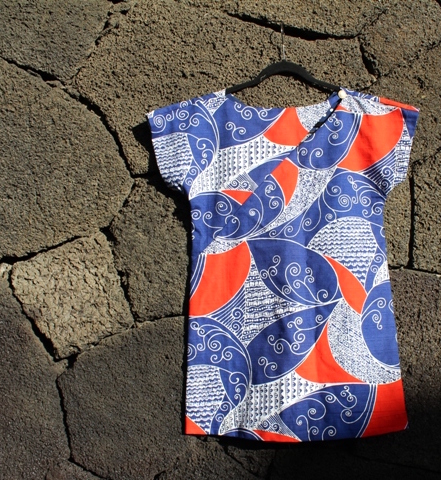 "Much of the fabric was made right here in Hawaii back in the 1960s. That's when Oahu's textile manufacturing industry was still thriving with big name textile designers such as Alfred Shaheen," says Bradley Rhea from Barrio Vintage. "Vintage barkcloth is very collectible so it's really cool to see it on a shirt and dress that has for example a modern lapel and collar."
Says Oaks, "I've added contrasting fabrics in places that would give a subtle effect, but that were also noticeable, but without taking over. The end result are garments that are bold, yet playful and unpredictable."
The men's and women's collection launches online only this Friday, June 17 at 10 a.m. at barriovintage.com and RobertaOaks.com.
Here's a look at some of the men's pieces from Psychedelic Swell.